Product Description
Egg Roll Biscuit Machine
1. Egg Roll Biscuit Machine introduction
Using the Egg Roll Processing Machine, you can make many different wafer sticks and egg rolls in lots of size and shapes. This model KNB-60 wafer roll machine is a domestic new-generation and fully-automatic production line, researched and developed with Japanese top technology, to produce hollow or filled egg roll.
2 . Egg Roll Biscuit Machine photos
Main machine(baking machine): to bake the dough strip and roll the strip into stick and cut into required size.It can make different colour if u need. This machine is with stainless steel .It has two kinds way of heating. One is the gas heating, the other is the electric heating.
Oven forming machine (gas heating)
Host Power

0.37Kw: 4 sets

0.18 Kw: 2 sets

1.5Kw: 1 set

size 1

3200*2250*1850mm L*W*H

Size 2

3500*2440*2900mm L*W*H
3. Egg Roll Biscuit Machine production line equipments
4. Egg Roll Biscuit Machine all parts equipments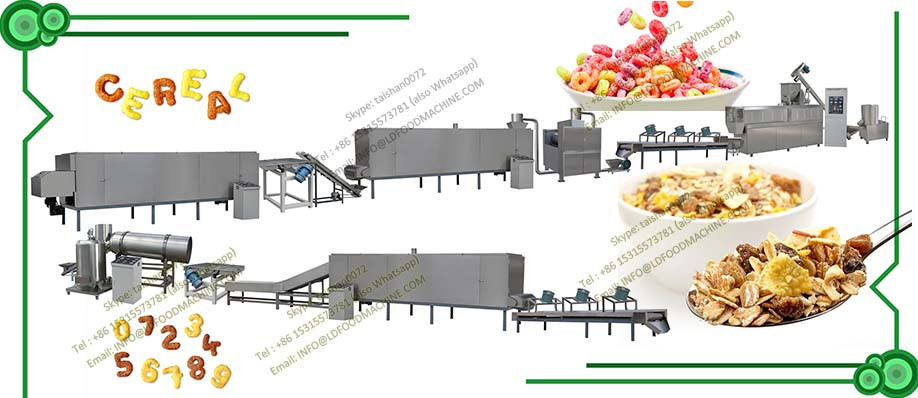 Dough mixer
| | |
| --- | --- |
| Motor power | 4 Kw |
| Dimension | 950* 965* 450 L*W*H |
| Packing size | 1050*680*1240 L*W*H |
Ball Mill machine(center filling use )
| | |
| --- | --- |
| automatic temperature control | |
| motor power | 1.5kw |
| size | 1100*1350*580mm |
| packing size | 1350*1760*700 mm |

slurry feeding and center filling machine
| | |
| --- | --- |
| automatic temperature control pump | |
| motor power | 0.18 Kw * 1 set, 0.25kw*4 sets |
| size | 1350*1460*500mm |
| packing size | 1380*1730*785 mm |

Colling conveyor
| | |
| --- | --- |
| Conveyor belt for collection and cooling of wafer sticks | |
| host power | 0.5 Kw |
| size | 2500*750*450mm |
| elective conveyor width | 230 mm |
5. Egg Roll Biscuit Machine energy consumption:
You can choose the You can choose the gas type heating or electric heating, price is same. For the gas heating, gas consumption is 5-6kg/H, total power is 10 Kw.
For the fully electric heating, the total power is 40-50Kw.
electric oven: power consumption 40-50kw/hr
LPG gas oven: gas consumption5-6kg/hr , power consumption 10kw/hr
6. Egg Roll Biscuit Machine Advantage:
| | |
| --- | --- |
| 1. | two dough band and two lines of stick,gain high capacity |
| 2 | the oven can be baked by gas/electricity, the heating system adopts automatic ignition technique. |
| 3 | auto alarm system, after alarm the gas supply will be turned off. |
| 4 | auto temperature control system, effectual heat preservation can fully use energy. |
| 5 | a transducer is used to regulate the speed of main motor. |
| 6 | the thickness of sheet is asjustable |
| 7 | the length of stick is also changeable. |
| 8 | the diameter of stick is chaneable, just to change the winding shaft. |
| 9 | the wafer stick can be partly or fuly filled. |
7. Egg Roll Biscuit Machine optinal equipments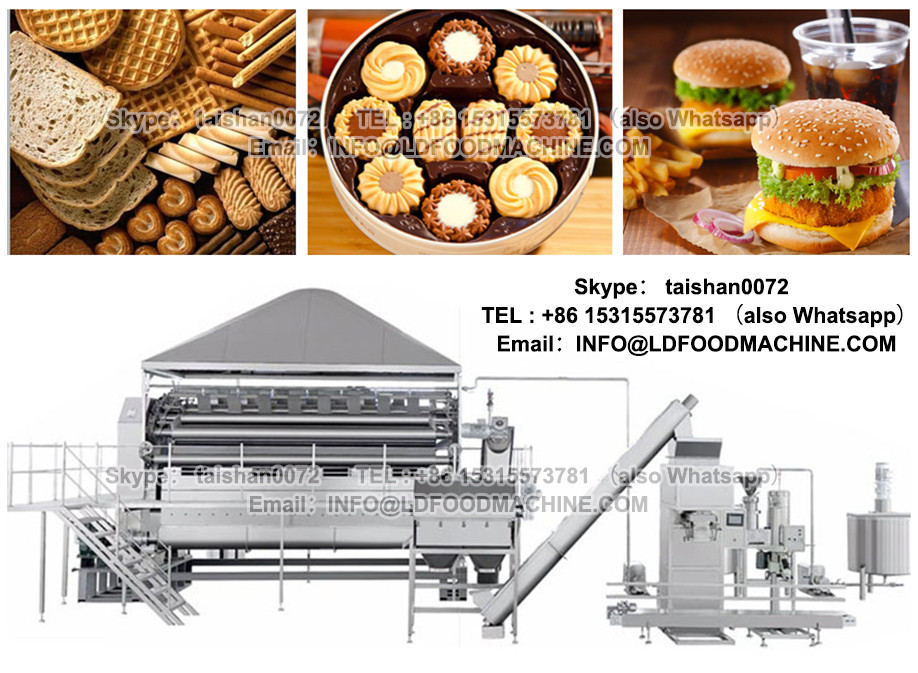 Flatting machine, this machine is the last step for making the wafer roll. it's new products at the market. the machine presses the wafer roll become flat.


Pillow wafer machine, if U want to produce the mini egg roll, u could add the mini pillow wafer machine,which could produce the mini food products like above picture.

Pillow packing machine can pack such as slice biscuit, wafer stick, chocolate,ice-cream, card,bread,commodities and so on...
Pls contact with Candy


Egg Roll Biscuit Machine is now a general-purpose model DL3000-100 single screw, is mainly used for the production of a variety of pasta, fried foods, rice noodles, pasta, pasta and other products, stable output, simple and convenient operation. 3000 is the length of the screw and 100 is the diameter of the screw.
Egg Roll Biscuit Machine consists of feeding system, extrusion system, rotary cutting system, heating system, transmission system and control system. The use of advanced screw extrusion technology, the use of high temperature and high pressure material curing and expansion molding, one-time completion. The host adopts variable frequency speed regulation to ensure the stability of the production process. Product color, variety, appearance, natural and realistic, delicate texture, raw materials are widely used of .
Jinan Joysun Machinery Co., Ltd. is a high-tech enterprise integrating science, industry and trade. is dedicated to the development, development, production and sales of expanded snack food equipment, tissue protein equipment, pasta/pimento equipment, pet food equipment and experimental extruders.
Nowadays, Jinan Joysun Machinery Co., Ltd. have customers both in China and abroad.Foreign customers such as Russian,East Europe,Middle East,South America,North America,East Asia,Southeast Asia, Africa,etc.