Product Description
Small Scale Biscuit Machine Of Deck Oven Top Food Bakery
Product Description
Pizza Oven Gas Used
Name

Model

powder (km)

Oven Dim (mm)

Weight (Kg)

Numberof Trays

Note

Deck Oven

1 deck 2 Tray

HDR-2A

6.00

1310×895×585

105.00

2.00

Electric

1 deck 2 Tray

HDR-2B

0.20

1310×820×640

150.00

2.00

Gas-fired

2 deck 4 Tray

HDR-4A

12.00

1310×895×1300

165.00

4.00

Electric

2 deck 4 Tray

HDR-4B

0.40

1310×820×1450

320.00

4.00

Gas-fired

3 deck 6 Tray

HDR-6A

16.00

1250*850*1700

188.00

6.00

Electric

3 deck 6 Tray

HDR-6B

0.50

1250*900*1800

245.00

6.00

Gas-fired

3 deck 9 Tray

HDR-9A

24.00

1700*990*1800

470.00

9.00

Electric

3 deck 9 Tray

HDR-9B

0.75

170*99*180

470.00

9.00

Gas-fired

3 deck12Tray

HDR-12A

27.00

1750*1320*1785

710.00

12.00

Electric

3 deck12Tray

HDR-12B

1.00

1750*1320*1785

710.00

12.00

Gas-fired
Details of Deck oven
1. Down-open style doors, open down and in
2.Digital controls for time and temperature, which are imported from Japan, Germany
3. individual top and bottom heat controls
4.Individually deck steam controls
5.Control each deck temperature and time Respectively.
6.Stainless steel oven is very durable and beautiful
Packaging & Shipping
1.Our regular packing is:
mechanical surface coated with preservative solution (to protect stainless steel), and then the plastic cushion packing machine (prevent bump), and plastic film packaging (to prevent ventilation), and wooden packaging (easy to transport), and then in the wood outside the box hit the bandage (reinforcement overall).
2.We can do any package according to your needs.
Our Services
1.Our engineer can serve you a fully installed and operational line, but you should pay it.

2. There is the basic instruction of the mechanical failure and the method how to solve it in the usage instruction clearly.
I will provide you lots of spare parts free
3.( This is only for the electric oven )
We make guarantee to free service within a year after selling. It is our responsibility to solve the problem when the machines
have problem by itself, not by the artificialness. We try our best to solve it by phone, if failed, and then our technical e
ngineer can come to your country, but you should pay for their travelling expenses, and we pay for their saSmall Scale Biscuit Machine Of Deck Oven Top Food Bakery.
Company Information
Haidier Food Machinery Co., Ltd. Established in 1990 Co., Ltd is one of the biggest enterprises on food machinery in Hebei area.
Our factory owns a lot of senior engineers and skilled workers that engaged in all types of work. Our machines include all forms of food baking machines, such as Rotary Rack Oven, Deck Oven, Convection Oven, Gas Baking Oven, Diesel Oven, Spiral Mixer,Proofer, Moulder, Baking Rack, Tray and so on. In addition, we also produce correlative machines according to your design.
The company pays much attention to quality control and primary management. We have passed ISO9001 quality system certification and CE certification. Our products are now sold all around North China, also exported to Africa, Southeast Asia, South America, Europe...... all over the world with its reasonable price and reliable properties.
Our principle is "First Quality, First Service and Greatest Efficiency "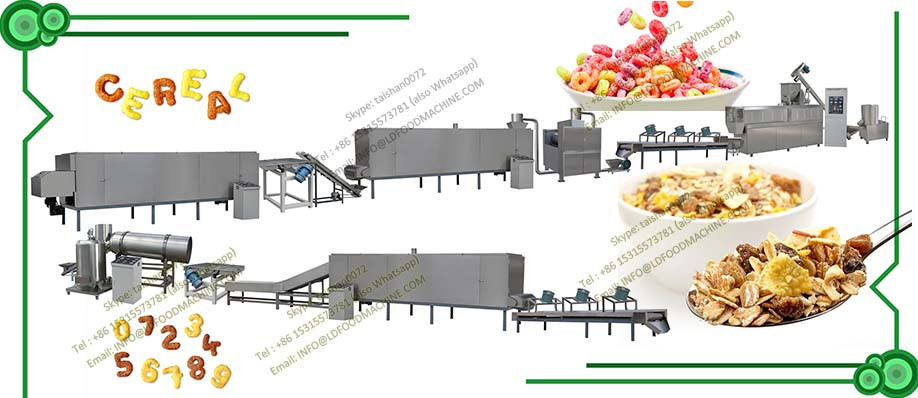 FAQ
Choose Haidier,Choose Success!
Small Scale Biscuit Machine Of Deck Oven Top Food Bakery adopts world-class technology to customize and produce special racks. High strength, high wear resistance, sharp teeth, uniform and delicate powder slag processing, higher starch extraction rate. The replacement of racks is quick and easy, which greatly reduces the labor intensity of labor and greatly increases the production efficiency. The separation part adopts a non-frame type three-section separation structure, which has small resistance and is more energy-efficient.
Small Scale Biscuit Machine Of Deck Oven Top Food Bakery main functions:
For the extraction of potato starch, automatic fresh potato feed, crushing, separation, slagging, pulping. is also suitable for sweet potato, sweet potato, hawthorn, kudzu, plantain, and cassava.
advantages:
1: The smashing part is the first to use thorn bar type, discarding the manual sprint method in the past.
2: The lifespan of steel piercing teeth is twice the life of the previous piercing teeth, and can be replaced in ten minutes after wear.
3: The separation section uses a thick 40cm diameter separation tube, the separation is more clean, and the powder extraction rate is more than 99%.
Jinan Joysun Machinery Co., Ltd. is a modern food machinery and equipment manufacturing enterprise integration R&D, manufacturing, sales, and after-sales services.