Product Description
Biscuit production line is uesd for producing hard & soft biscuit, cracker,sandwich biscuit.
All working procedures that from dough mixing,feeding, sheeting, moulding, scrap recycling, baking,cooling to stacking can be completed automatically in one line.
Different woking widths 400mm,620mm,800mm,1000mmm,1200mm are available.
Tunnel oven power resource: eletricity, natural gas, LPG.
High yield.
Multifunctional.
Hard Biscuit,
Soft biscuit,
Cracker,
Cookies. ( just need to install a cookies machine in the line, sharing the dowmstream machines)
Dough mixer:
used for dough mixing.
Dough dump station:
transport large batches of dough from portable dough troughs into a continuous dough feeding or sheeting system.
Three-roll sheeter:
generates a consistent dough sheet ready for further thickness reduction or lamination. Two grooved rolls draw the dough into the pressurized cavity between the three rolls, and the dough is compacted and discharged as a continuous sheet. The thickness of the dough sheet is changed by adjusting the gap between rolls.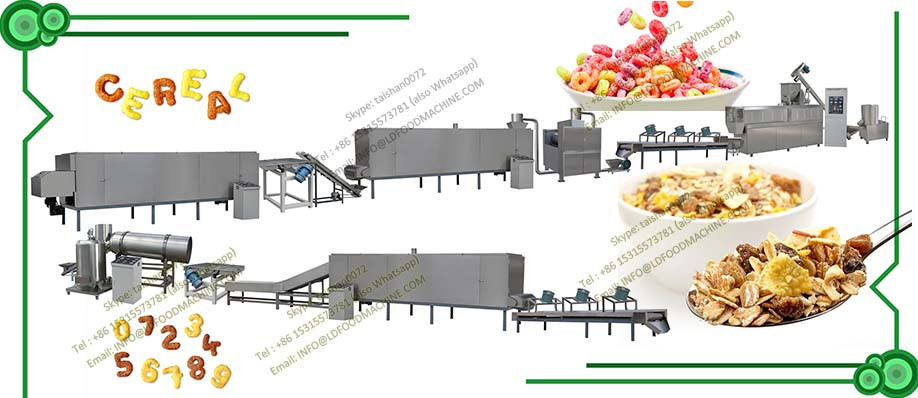 Laminator(with flour sprayer):
The laminator is used for making cracker.
Laminating produces a light, crisp texture, which cannot be achieved in any other way.
Gauge station (Two-roll sheeter):
is a fundamental machine in most cracker, hard biscuit production lines. Parallel, hardened, solid-steel rolls reduce the dough sheet thickness.

Rotary cutter:
Rotary cuttier is forming machine for cracker and hrad biscuit.
When dough sheet go through rotary cutter, it will be cut and shaped by moulds.

Feeder: used to convey the dough to the rotary moulder.
Rotary moulder: used to form the soft biscuit.
After crushed by roller, the dough go through the moulder to form.
Grooved feed roller ensures uniform pressure across the die roller.
The distance between feed roller and die roller is adjustable.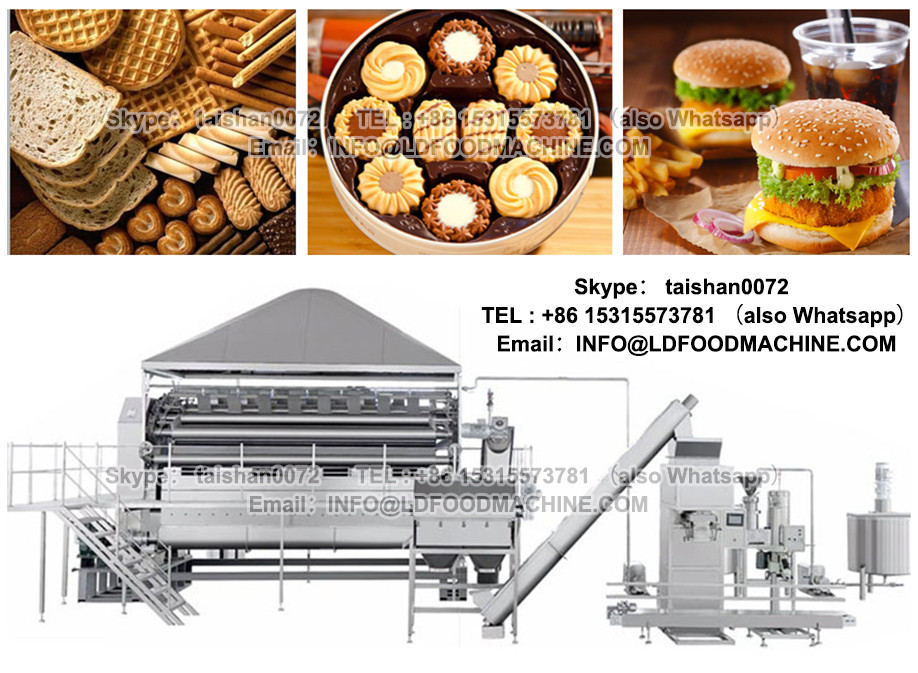 Separate machine:
Separating the scrap from the biscuit sheet after rotary cutting.

Recycle device:
transporting the scrap by conveyor to hopper of the three-roll sheeter for reuse.

Salt and sugar sprinkle: used to spray the salt and sugar to the biscuit.

Baking Oven:
Baking oven is used for baking biscuits, cookies and ruffles and potato chips and crisp and many more products.
Heated by LPG and natural gas or electricity.
Pre-manufactured and insulated in 3-m-modules for fast and easy installation.
Burner flames heat up the burner chamber and the tubes in the heat exchanger.
Heated air transferred via tubes to the top and the bottom of the baking chamber.
Combustion gases removed by flue system without contacting the products.
Heat recovery unit for energy savings and reduction of CO2 emissions.
Burners controlled by temperature sensor to ensure constant and correct baking temperature.
Band driving and tensioning stations ensure smooth running of the bands.
PLC controlled and operation via touch screen.
Steel band for soft products and cookies baked directly on the band.
Wire mesh band for cracker and hard biscuits baked directly on the band.
Cooling conveyor, stacker and packing table.

Salt cheese soda cracker biscuit machine biscuit processing machinery is the use of rice flour, flour and other kinds of grain flour as raw materials to add some vitamins, trace elements and other high-nutrition ingredients mixed uniformly after extrusion curing and then for nutrition to strengthen the rice, after drying, shape, appearance taste edible method and natural The rice is consistent and supplements the lack of nutrients in natural rice. can also customize special rice with different functions according to different groups of people. Jinan Joysun Machinery Co., Ltd. has single screw rice extruder and twin screw extruder.
can be freely matched according to the requirements! Salt cheese soda cracker biscuit machine biscuit processing machinery technology is a breakthrough in the recycling of grain using the principle of extrusion. The most important feature of technology is the addition of various nutrients essential to the human body to food, producing a variety of health foods, curative foods and functional foods. The products are easy to eat and easy to use. Digestion and absorption, welcomed by consumers. Artificial rice alias nutrition rice, gold rice.
Jinan Joysun Machinery Co., Ltd. was established in 1993. It is located in Shandong Province with a registered capital of 2 million RMB and covers an area of 9,800 square meters. It is a professional food machinery manufacturing company integrating research and development, professional production, direct sales and after-sales services. We took the lead in awarding and passing the quality standards of commercial products in Shandong Province, and successfully passed ISO9001:2008 international quality management system certification, and exported to the European Union's CE safety certification, BV certification, third-party certification. Now we have successfully obtained the trademark.