Product Description
Automatically Wafer Machine
Wafer Machine For 27 Plates
Description:
Brand: KEHUA Brand (famous foodstuff machinery brand in China)

Function: produce the different kinds of wafer automatically.

Capacity: 2.18 tons/per hour.

Manufacture experiences: 15 years.

Baking type: a) Gas (LNG or LPG), b) Electricity (380V/3 phase/50Hz).

Whole shell of line use N304 stainless stell in accordance with health and safety standard.

Electricity and transmission all made by Popular Wafer Machine, Mitsubishi.

Bearing brand: SKF Franch/Austria

Motor brand: SEW Germany
After sales service:
Warranty period: one year.

Installation: we will send

our trained specialists to install the machines and train the customer's worker when the equipments are arrived in the client's city.

If the machines have something wrong, we will help you to solve the problem anytime.



Equipment & Process Of Wafer machine:
Wafer machine
Production process of wafer machine:
batter mixing----wafer baking----cooling----cream spreading----book cooling----cutting
Equipments of wafer machine: 1.batter mixer 2.oven 3.connecting machine 4.vertical type cooler 5.collecting machine 6.cream spreader 7.wafer conveyor 8.wafer cutter 9.cream mixer 10.wafer smashing machine.
The real pictures of waer machine: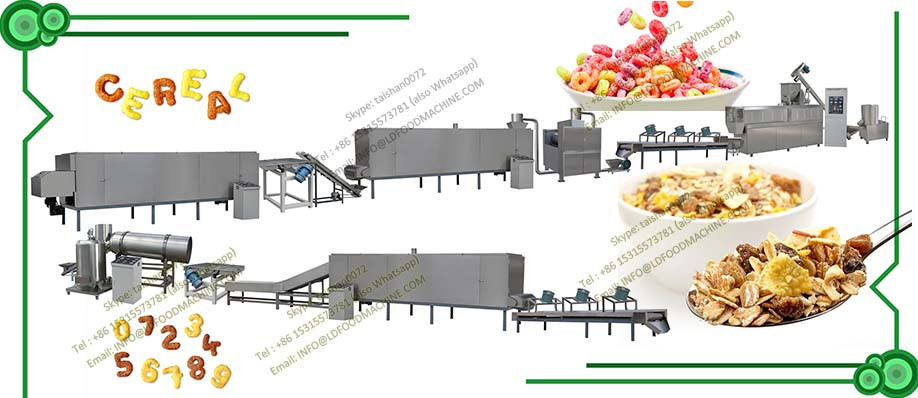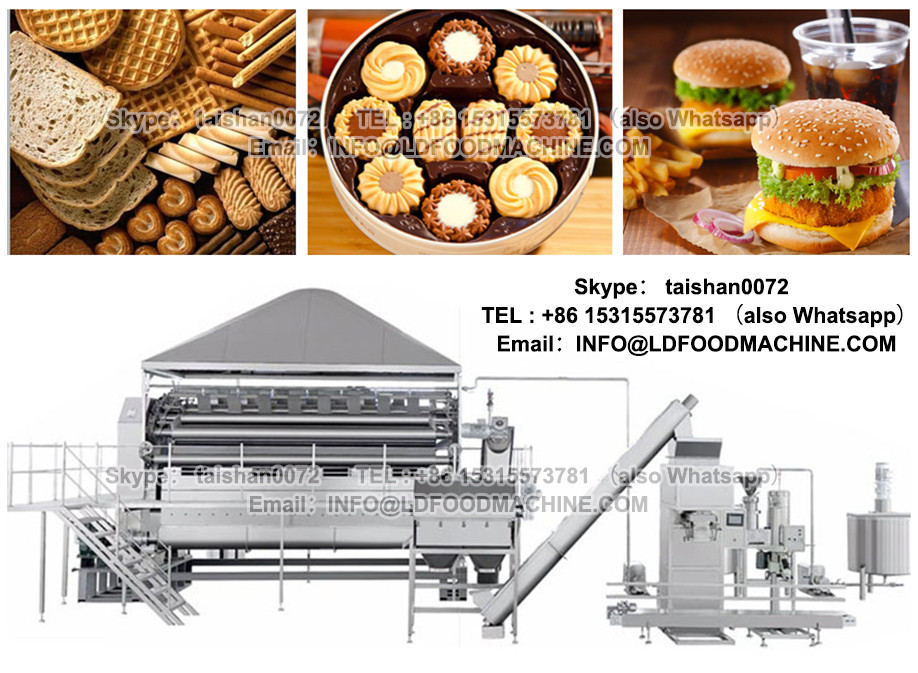 Wafer pictures(by wafer machine):


3. Specialty & Using:
Products Distinguishing Feature:
Wafer machine:
The oven has 27 plates and they made of nodular cast iron, the standard dimension of baking plate is 470*325mm. The power transistor and travelling wheel have the Chinese patent, the line have PID temperature automatic control system and the good affect for wafer sheet.
Batter mixer is made of Stainless Steel. It can mixing 65kg batter with 25kg flour and 40kg water within 5 minutes.
Vertical type wafer cooler is made of Stainless Steel and using the own motor.
The racks of cream spreader are the stainless steel tank, the motor and pneumatic component which both seal in the tank have good waterproof and dustproof. The spreader has the easy clear design.
Wafer cooling tower is made of Stainless Steel, and the part which touch the wafer book are all made of Stainless Steel 304. The cooling fan is outlay and the temperature of cooler's inlet air are 5C. The relative humidity of cooling tower is 55%.
Wafer cutter is mechanically and the maximum speed of cutting wafer book(filled with cream) are 8 books.
Using: Wafer machine is exclusively used in produce different kind of good wafer.
4. Technical advantage:
(1) In the field of wafer machine have more than 15 years experiences.
(2) According to HACCP design, the controlling and operating for the important equipment will be more accurately and safely.
(3) Have CE, ISO9001:2000, FM.
(4) Professional design, material selection more scientifically, processing more accurately.
(5) Good quality.
(6) Best service and perfect after sale service.
5. Technical Parameter:

Wafer machine:
| | | | | | | | |
| --- | --- | --- | --- | --- | --- | --- | --- |
| Name | Dimension(L*W*H) | Weight | Power | LNG consumption | Air compression consumption(per hour) | Rated power | Capacity |
| Wafer machine for 27 plates | 17.9m*1.8m*2.6m | 13tons | 5.15kw | 14.7kg/h | 36m3 | 30kw | 91kg/h |

[1] Baking oven's length(m)---6m;
[2] The complete line's length(m)---17.9m;
[3] The total weight of wafer line(T)---13T;
[4] Power(kw)---5.15kw;
[5] LNG consumption(m3/h)---21m3/h;
[6] Air compression consumption(m3/h)---36m3/h;
[7] Capacity(kg/h)---91kg/h.
Parameter:
1) The standard size of the baking plate is 470*325mm; Pattern(standard) is 2.5*2.5*0.5mm;
2) The size of wafer sheet is 464*321mm; The effective cutting size of wafer sheet is 456*315mm;
3) Wafer sheet's thickness: 2.5mm---3.2mm;
4) Weight of wafer sheet: 50---60g;
5) Rated power: 30kw;
6) Air compression consumption: 0.9cube/minute;
7) Baking time about 2 minutes;
8) Worker: 4 to 5 people.
Space: machines using 60 square meter
6.Packaging & Container
1. Packaging: iron and waterproof membrane.
2. Container: one 40'HQ.

[Note]: We can make different pattern for the plate according to client's demands.
Popular Wafer Machine Completed a series of bread and hamburger productions such as continuous tableting, dough sheet finishing, sheet rolling, pattern making, quantitative cutting, stuffing, and forming an automatic swing plate. The whole process of mass production of bread and hamburgers was realized.
Popular Wafer Machine Features:
Popular Wafer Machine] uses a number of advanced technologies to integrate photoelectric sensing, electromagnetic induction, human-machine interface, microcomputer programming, new materials, and bionic technologies, with a high degree of automation. Materials used and packaging materials, etc.: All materials in contact with the surface are stainless steel, polypropylene, PU, latex, nylon 1010, etc. that meet food-grade safety requirements. is sealed with stainless steel and polycarbonate plates. Can meet the needs of large-scale industrial production, scale production of a machine can produce drawing bread, hamburgers, French bread and so on.
Jinan Joysun Machinery Co., Ltd. is a modern food machinery and equipment manufacturing enterprise integration R&D, manufacturing, sales, and after-sales services.