Product Description
Automatic Potato Chips Machine Introduction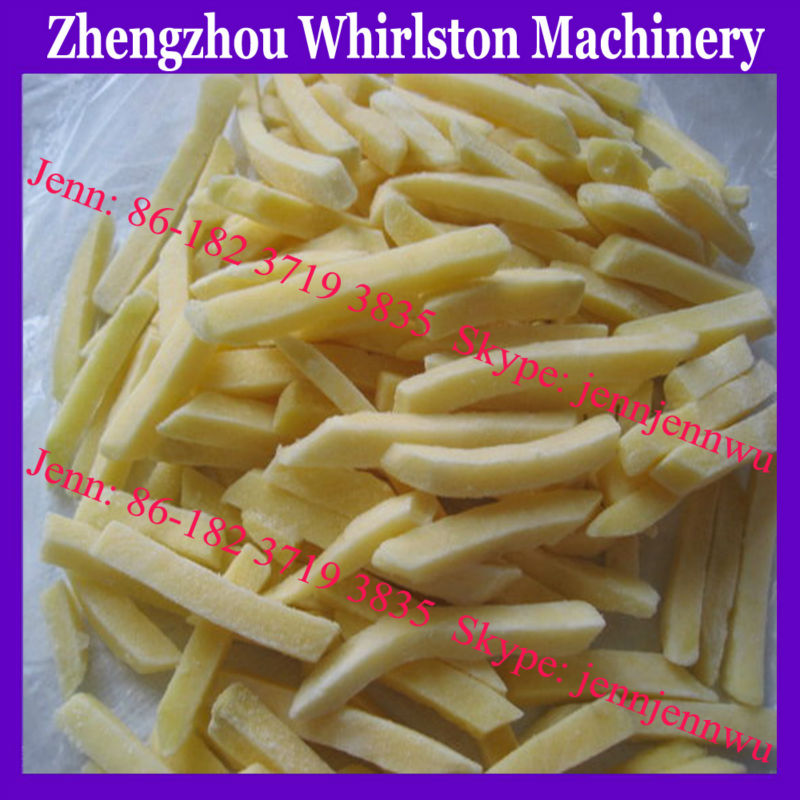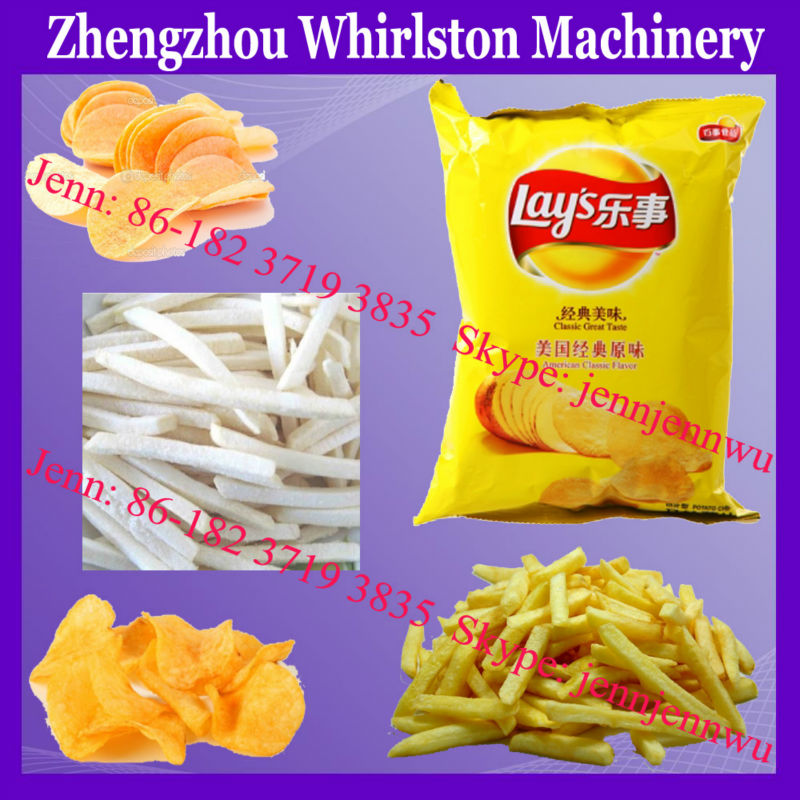 Automatic Potato Chips Making Machine Datas:
Output 30kg/h fresh Potato Chips Making Machine

No

Product name

Voltage

Power

Weight

Size

1

Cleaning Peeling

220v/50hz

0.75kw

60kg

690*430*860mm

2

Cutting

220v/50hz

0.75kw

60kg

650*510*700mm

3

Blanching

380v/50hz

15kw

50kg

1310*650*700mm

4

De-watering

380v/50hz

0.75kw

400kg

940*560*830mm

5

Frying

380v/50hz

21kw

120kg

1380*620*950mm

6

De-oiling

380v/50hz

0.75kw

400kg

940*560*830mm

7

Seasoning

380v/50hz

0.75kw

90kg

1000*800*1380mm

8

Sealing

380v/50hz

1kw

80kg

540*520*920mm
Automatic Potato Chips Making Machines Detail:
Peeling:
This kind of product is designed by our company, we absorb the best technical and
then make it. So it features reasonable design style, nice shape, high efficiency,
safe operation and convenient to clean. It is an ideal food machine.
The machine is mainly used for peeling potato.
Cutting:
Potato chips cutting machine adopts centrifugal principle.
They can be used to cut potatoes, sweet potatoes, carrots and taros into strips or slices.
They can also be used in the pre-processing procedures before the frying, drying and freezing
of fries andchips and in deep processing procedures of vegetables.
It is the ideal equipment for pickle factories, restaurants, dining halls and snack food factories.
Blanching:
Electric heating blanching machine is made of stainless steel.
The temperature can be controlled freely. It is used for the scalding and
coloring of the French fries and chips, the processing procedures before decortications of peanut
red skin, soybeans and broad beans, and the processing and setting of meat balls and fish balls.
De-watering and de-oiling:
Potato chips de-watering machine and de-oiling machine adopt centrifugal principle,
made of stainless steel (for main parts).
They are fully-closed and special typed machines with digital input control, automatically
electromagnetic brake, heavy base, shock absorber, self center marker, frequency and speed
control and movable whirling bucket.
Frying:
Based on the fact that water and oil have different densities and they separate automatically in a
container, we designs and produces electric heating oil-water mixed frying machine.
It is all made of stainless steel and have dual temperature control.
Seasoning:
Made of stainless steel, the round seasoning machine is specially designed and made according
to the fried foods' shapes and features.
It is the special equipment for fried foods' flavoring and mixing.
Packing:
Vacuum packing is to take the air out of the bag, then seal it, let the inner bag come to a vacuum
state, thus make the goods in the bag to achieve the goals such as to isolate the oxygen, to keep
it fresh, to prevent the damp, mildew, rust, cautery, worm, pollution or etc., and effectively extend
goods' shelf live and freshness date, easy to store and transport.
Contact Us
Ms Zhao
Skype: AL.ZHAO.88
Wechat/Phone: 0086 187 9027 9329
Email: sales16(at)worldmachine.com.cn
QQ: 2738297830(at)qq.com
Office number: 0086-371-63301732
Office Fax: 0086-371-65903401
full automatic potato chips making machines/french fries packing machine for sale is the use of rice flour, flour and other kinds of grain flour as raw materials to add some vitamins, trace elements and other high-nutrition ingredients mixed uniformly after extrusion curing and then for nutrition to strengthen the rice, after drying, shape, appearance taste edible method and natural The rice is consistent and supplements the lack of nutrients in natural rice. can also customize special rice with different functions according to different groups of people. Jinan Joysun Machinery Co., Ltd. has single screw rice extruder and twin screw extruder.
can be freely matched according to the requirements! full automatic potato chips making machines/french fries packing machine for sale technology is a breakthrough in the recycling of grain using the principle of extrusion. The most important feature of technology is the addition of various nutrients essential to the human body to food, producing a variety of health foods, curative foods and functional foods. The products are easy to eat and easy to use. Digestion and absorption, welcomed by consumers. Artificial rice alias nutrition rice, gold rice.
Jinan Joysun Machinery Co., Ltd. was established in 1993. It is located in Shandong Province with a registered capital of 2 million RMB and covers an area of 9,800 square meters. It is a professional food machinery manufacturing company integrating research and development, professional production, direct sales and after-sales services. We took the lead in awarding and passing the quality standards of commercial products in Shandong Province, and successfully passed ISO9001:2008 international quality management system certification, and exported to the European Union's CE safety certification, BV certification, third-party certification. Now we have successfully obtained the trademark.