Product Description
Product Description
pregelatinized starch processing line modified starch production equipment

Pre-gelatinized starch/Modified starch making machine can product Denatured Starch, Pre-gelatinized starch is an effective and economical fluid loss agent in water based drilling fluids, which is a starch derivative. It is not bacterial degradation when at 120℃, environmentally acceptable and non-toxic. Modified Starch can produce a thin, slick, tough filter cake and promotes faster penetration rates with reducer friction. It can be used in all kinds of drilling fluid system. Pre-gelatinized starch is also sometimes "pregelatinized" to make them easier to dissolve during product manufacture. Modified starch is widely used in oil drilling, textile, paper and food industries.

Main Parts
Introduction of Extruder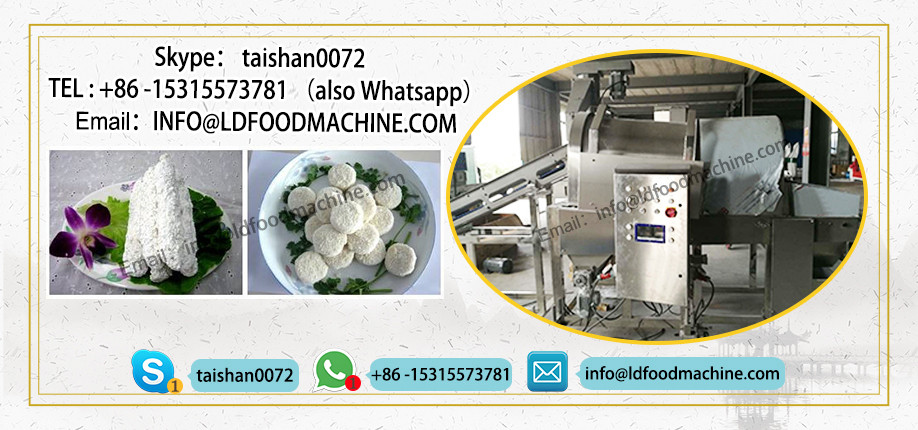 DSE65 extruder

capacity: 100-150kg/h
main motor:22kw
size:2600-900-1900mm

DSE75 extruder
capacity:200-260kg/h
main motor:37kw/45kw
size:2800-900-1900mm

DSE85 extruder
capacity:300-500kg/h
main motor:55kw/75kw
size:3200-900-1900mm

the screw of extruder
material :38CrMoAl, including Integral screw,Semi assembled screw and Fully assembled screw。

the barrel of extruder
material:Steel 45#. customer can choose wear-resisting bushing or not

Introduction of the Dryer
Electrical type dryer
heating mode: heating tube.
Fuel oven /Gas oven
heating mode: gas heating/fuel heating
Steam oven
heating mode: steam heating

belt of oven
Chain plate style
belt of oven

mesh belt style
Main machines

Mixing Machine
Name: Mixer
Brand: DR
Power:4KW
Output:50KG per time
Size:1.2*0.8*1.7m
It is a mixer which can mix all the raw material (powder form) with water and liquid chemical additives.Capacity:30-50kg per batch.


Extruder

Name: Double screw extruder
Brand:DR
Power:35KW
Output:200-260KG/H
Size:2.6*0.9*1.7m
By means of designing different structures and slenderness ratios according to needs of products,screw extruding system can meet different technology demands.

Drying Machine
Name:Electrical dryer
Brand:DR
Power:60KW
Output:200-260KG/H
Size:5.0*1.3*2.7m
It is used for drying .The net belt running speed can be controlled to change the food drying time in the dryer.Multi-layer dryer is with compact size than other type dryers.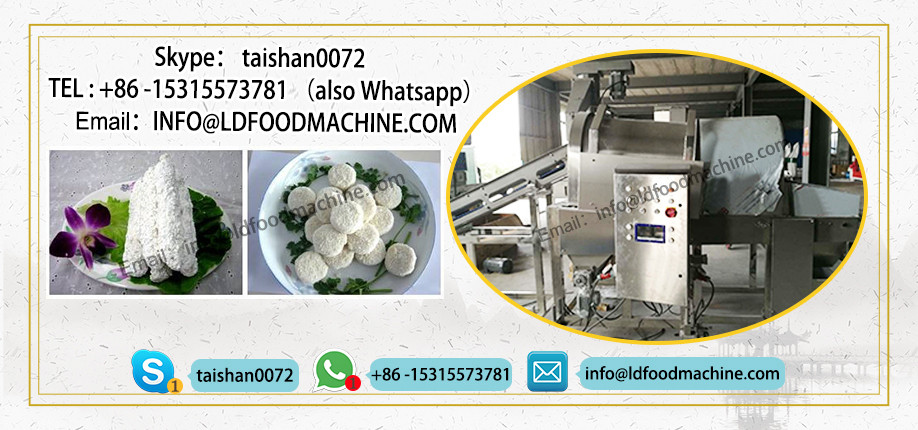 Flavoring Line
Name:Double roller flavoring machine
Brand:Himax
Power:1.5KW
Size:3.0*1.2*2.0m
The stainless steel flavor feeder is used to spray powder flavor to the drum .We can control the spraying quantity via the different speed which controlled by the soft start.

Sample Pictures
Company and Customer
Our Service
our company
our company have over 20years of working experience.first-class technology,
sale service.
saleman discuss detail with customer
about formule,cost of machine

after-sales service.
my engineer has at least 5years experience of foreign player,
Packing & Delivery


CONTACT US
Ms.pregelatinized starch processing line modified starch production equipment
phone/ Whatsapp/ Skype
0086 pregelatinized starch processing line modified starch production equipment
pregelatinized starch processing line modified starch production equipmentpregelatinized starch processing line modified starch production equipment
Or send me email directly
pregelatinized starch processing line modified starch production equipment at pregelatinized starch processing line modified starch production equipmentjixie.com
Website:en.cnpregelatinized starch processing line modified starch production equipmentjixie.com