Product Description
Product Descriptions
Gas Fryer Thermostat KSD301 Good Quality 125V 15A Manual Reset Normally Open With Fine Quality
KSD301 Thermostat is a large capacity bimetallic thermostat with a metal cap and feet for screw fixing. KSD301 thermostat is widely used for household electrical appliances such as water dispenser, water heater, electrical thermos, disinfectant cabinet, microwave oven, coffee boiler, coffee pot, rice cooker, air conditioner, laminator.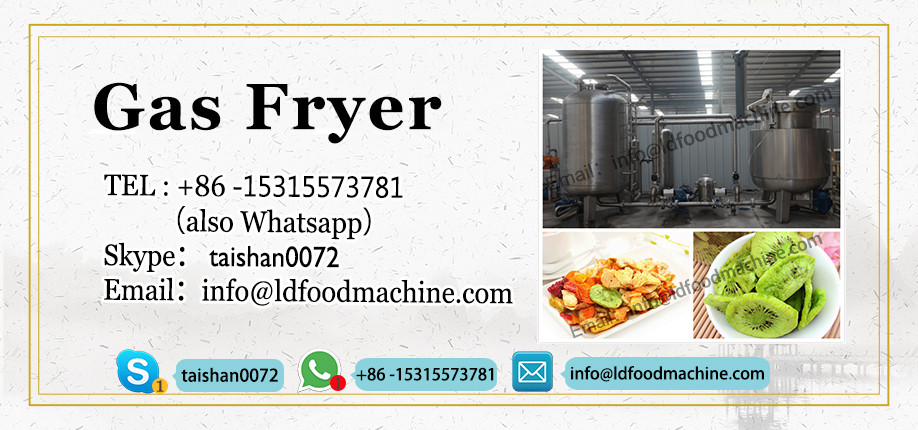 Product Applications:
KSD301 Bimetal thermostat is widely used for temperature control or overheat protection of various household electric appliances
| | | |
| --- | --- | --- |
| * Water Dispenser | * Water Heater | * Bread Oven |
| * Drying Machine | * Dishwasher | * Disinfection Cabinet |
| * Microwave Oven | * Electric Coffee Machine | * Rice Cooker |
Specifications of KSD301 bimetallic thermostat:
* Electric Parameter: AC125V 5A/10A/16A, AC250V 5A/10A/16A
* Contact Life Cycles: Auto reset: More than 100,000 cycles; Manual reset: More than 10,000 cycles.
* Trip off Temperatures: 0 ~ 300 degrees centigrade (increments of 5 degrees centigrade).
* Temperature Tolerance: Standard 5 degrees centigrade, minimum 2 degrees centigrade
* Reset Temperature: 10 ~ 45 degrees centigrade below the trip off temperatures.
* Insulation Resistance: More than 100 mega Ohm
* Terminals: 250# (Width: 0.250 inch or 6.3mm, Thickness: 0.031 inch or 0.8mm), 187# (Width: 0.187 inch or 4.8mm, Thickness: 0.031 inch or 0.8mm), "I" type, "L" type and 145° available.
* Product Size: Cap diameter 18.5mm. Contact us for dimension drawings of the specific thermostats you need.
Packaging & Shipping
Packaging & Shipping of UL VDE certified 16A 250V KSD301 Bimetal thermostat
Secure and neat packing: 50pcs a layer in a card board, sandwiched with card boards between layers to ensure maximum goods safety during shipment:
Carton Size:
L27 X W25 X H18cm for 1000PCS weighing 5.6KG, 0.013CBM/carton.
L27 X W25 X H34cm for 2000PCS weighing 11KG, 0.023CBM/carton.

The packing specifications are subject to change upon negotiation with the customer as per the actual order quantity.
Normally the products are shipped by door to door express delivery, freight for buyer's account.
Our Services
Customer oriented: Customers are the roots of TOPRO and the soil in which TOPRO grows.
Exceed customer expectation: We do the most homework to let the customers do the least. Our customers only need to do two things: to pay the money we deserve and to relax, and we do all the work.
It's not our slogon to keep customers satisfied, it's our promise and pratice.
We are committed to providing better service to customers than our competitors. If we don't, please let us know to surpass.
Company Information
Gas Fryer Thermostat KSD301 Good Quality 125V 15A Manual Reset Normally Open With Fine Quality TOPRO Electrical Technology Co., Ltd. is a specialized manufacturer of various bimetallic thermal protectors and thermostats for more than 10 years. Our bimetallic thermal protectors and thermostats are widely used for thermal protection and temperature control in Electric Motors, Fluorescent Ballasts, Battery Packs, Transformers, Solenoids, LED driver power, power switches, electric tools, and the fields of overcurrent or over temperature protection for various household appliances.
Just provide us with your specifications concerning specific current and temperature rise conditions and we will assist you to select a matching thermal protector and provide you with free samples. In close cooperation with the customer we develop the optimum solution, providing the lowest cost products without compromising the quality and thus increasing your competitive advantage. Contact now and get our prompt reply!
FAQ
1. What is the MOQ?
The minimum order quantity of this product is generally 1000PCS. Unit prices vary with the order quantities. The lower the unit price will drop, the higher the order quantity is.
Considering the actual needs of customers, we do accept smaller quantity orders less than MOQ 1000PCS. For less than MOQ orders, higher unit price rates will apply.
2. What is your sample policy?
We offer samples for free on the condition that the buyer pays for the freight. The sample quantity is usually 5PCS, which is enough for testing. If more samples are needed, the customer may apply for more.
3. How to pay for the freight cost?
As we offer samples for free to show our sincerity for the business, the buyer is supposed to pay for the freight of sample delivery. The first priority choice of freight payment is the buyer's account for freight collect with DHL, FedEx, TNT, UPS and other international courier service providers.
If the buyer doesn't have any above-mentioned courier accounts, the buyer is supposed to prepay the freight cost that is quoted to and agreed by the buyer before sample preparation. We accept small amount payments by PayPal or T/T.
Gas Fryer Thermostat KSD301 Good Quality 125V 15A Manual Reset Normally Open With Fine Quality have thermostatic temperature control in the temperature range. A safety thermostat and drainage tap to make it easier to clean the machine.Gas fryer:Cast iron burners.Automatic burner ignition by means of an electromagnetic valve,with pilot light and thermocouple.
HHGYG
We are a professional western kitchen facility company which mainly specialize in Gas fryer,and we also agent many famous brand kitchen facilities, tableware and other hotel equipment, and all our products selling with wholesale price. our Gas Fryer Thermostat KSD301 Good Quality 125V 15A Manual Reset Normally Open With Fine Quality including western kitchen equipment series and refrigeration series, for instance,Gas fryer ice maker, ice cream machine, dish washer, popcorn machine , coffee machine, fruit juicer , oven, buffet stove, display warmer,and so on.