Product Description
2017 hotsale Gas Fryers for Sale, gas fryer for fried food price, hotsale Gas Fryers for Sale - 2017 hotsale Gas Fryers for Sale - 1 Basket, CE, 20 Liters, 52886 BTU, TT-WE266A

Voltage: 0
Power: 15.5 Kw / 52,886 BTU
Capacity: 20 ± 2 Liters
Weight: 60 Kg
Temperature control range: 60-180°C
Dimension: 400x900x(850+120/60) mm
Material: s/s

2017 hotsale Gas Fryers for Sale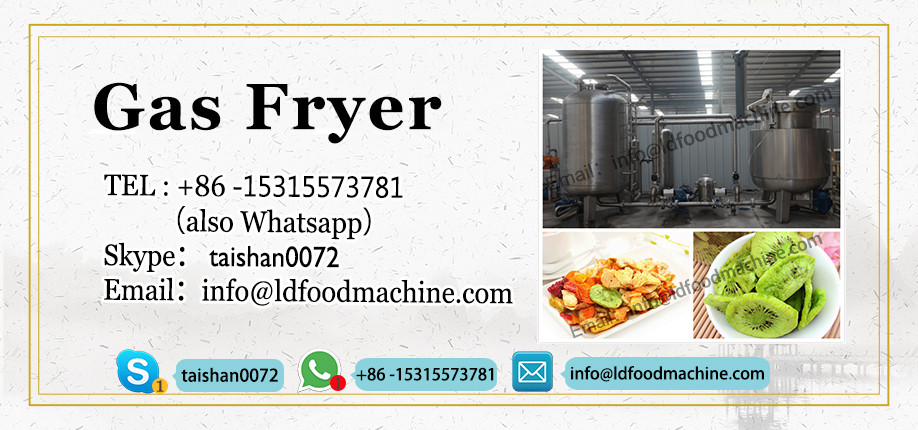 ABOUT TWOTHOUSAND MACHINERY CO., LTD
Since 2000, Twothousand Machinery have become to the most trusted supplier in the Restaurant Equipment with Food Preparation Equipment, Refrigeration Equipment, Cooking Equipment, Pizza and Concessions, Food Processors and Dishwashing Sanitation, especially in the 2017 hotsale Gas Fryers for Sale ,gas fryer for fried food price,hotsale Gas Fryers for Sale
TWOTHOUSNAD features over 2,000 kinds of products and up to 30,000 items after the decades of development. Please contact with our Trained Sales Consultants to get help with the restaurant equipment, the consultants will offer you the services of Consultation, Bakery Shop Design, Restaurant Kitchen Design, OEM, Project Solution, Quotation, etc.
TWOTHOUSAND brings the SECURED 2017 hotsale Gas Fryers for Sale ,gas fryer for fried food price,hotsale Gas Fryers for Saleand COMPLETE Food Service Design to the people in 150 countries and regions.
...
TT-WE266A High Efficiency Commercial Gas Deep Floor Fryer Machine have thermostatic temperature control in the temperature range. A safety thermostat and drainage tap to make it easier to clean the machine.Gas fryer:Cast iron burners.Automatic burner ignition by means of an electromagnetic valve,with pilot light and thermocouple.
HHGYG
We are a professional western kitchen facility company which mainly specialize in Gas fryer,and we also agent many famous brand kitchen facilities, tableware and other hotel equipment, and all our products selling with wholesale price. our TT-WE266A High Efficiency Commercial Gas Deep Floor Fryer Machine including western kitchen equipment series and refrigeration series, for instance,Gas fryer ice maker, ice cream machine, dish washer, popcorn machine , coffee machine, fruit juicer , oven, buffet stove, display warmer,and so on.