Product Description
Good quality natural gas deep oil water fryer
deep oil water fryer
electric deep oil water fryer
Commercial electric oil water mixer fryer
Oil-water mixture features:
1. Automatic layered after oil mixed with water, oil, Fried food, after the upper heat sink under water to accept waste residue, can keep clear of in time, not for ordinary frying machine oil residue in the floating black short time acidification, resulting in waste.
2. The equipment coal, electric heating, oil temperature, water temperature automatic control.
3. 50% energy saving, power saving, coal saving, stainless steel, safety and health.
Our oil fryer is stainless steel.And it is water and oil mixture type fryer.The water is under the oil, then the impurity will fall down to the water and get out the impurity, it can protect the oil. The machine has automatic tempreture control system, very save oil.
Parameter:
Model

Motor

Oil tank size

Machine size

ZFZG-500

9kw/380v

500x500x400mm

880x620x930mm

ZFZG-1000

21kw/380v

1000x500x400mm

1380x620x950mm

DYZ-1200A

27kw/380v

1200x700x400mm

1600x1050x1200mm

DYZ-1500A

40.5kw/380v

1500x700x400mm

1900x1050x1200mm

DYZ-2000A

54kw/380v

2000x700x400mm

2350x1050x1200mm

DYZ-1200Y

63kw/380v

Diameter1200

Depth400mm

1660*1490*1500mm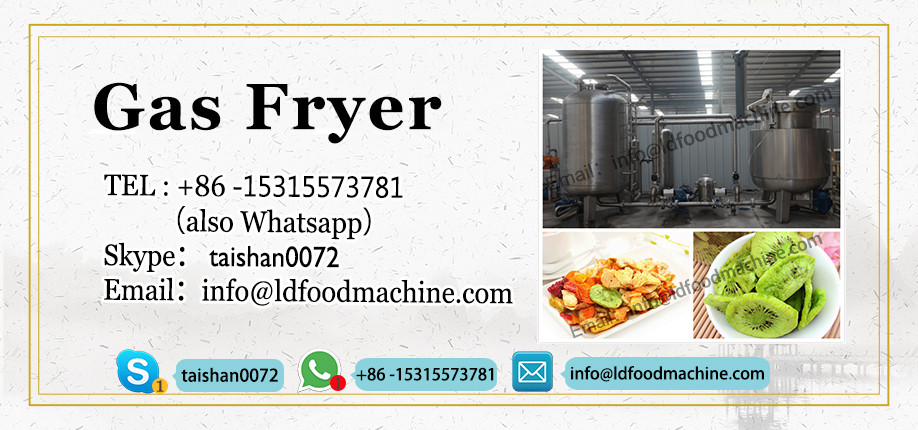 Good quality natural gas deep oil water fryer/deep oil water fryer/electric deep oil water fryer have thermostatic temperature control in the temperature range. A safety thermostat and drainage tap to make it easier to clean the machine.Gas fryer:Cast iron burners.Automatic burner ignition by means of an electromagnetic valve,with pilot light and thermocouple.
HHGYG
We are a professional western kitchen facility company which mainly specialize in Gas fryer,and we also agent many famous brand kitchen facilities, tableware and other hotel equipment, and all our products selling with wholesale price. our Good quality natural gas deep oil water fryer/deep oil water fryer/electric deep oil water fryer including western kitchen equipment series and refrigeration series, for instance,Gas fryer ice maker, ice cream machine, dish washer, popcorn machine , coffee machine, fruit juicer , oven, buffet stove, display warmer,and so on.