Product Description
Henny Penny Chicken Pressure Fryer
Gas pressure fryer (LPG or natural gas)

Model

YXY-25

YXY-25A

YXY-25D

Oil Pump&Filter system

no

yes

yes

Panel

Mechanical

Mechanical

Digital

Capacity

25L

25L

25L

Dimension

470*1030*1180 mm

500*1030*1180 mm

500*1030*1180 mm

Voltage

~220V/50HZ

~220V/50HZ

~220V/50HZ

Power

0.1 kw

0.1 kw

0.1 kw

Net weight

125 kg

160 kg

160 kg
Electric pressure fryer

Model

YXD-25

YXD-25A

YXD-25D

Oil Pump&Filter system

no

yes

yes

Panel

Mechanical

Mechanical

Digital

Capacity

25L

25L

25L

Dimension

470*920*1180 mm

470*920*1180 mm

470*920*1180 mm

Voltage

~3N380V/50HZ

~3N380V/50HZ

~3N380V/50HZ

Power

12 kw

13.5 kw

13.5

Net weight

95 kg

135 kg

135 kg
The pressure fryer adopt the principle of low temperature high pressure,make the fried food crisp with bright color, it can keep the original nutrition of food. Just like henny penny pressure fryer.
Key features:
1.Nice appearance and durable:The pressure fryer is made of fully high-quality stainless steel material, with stainless steel lid.
2.Easy to operate:Time,temperature and pressure can be controlled automatically.Over temperature protection,automatic exhaust.
3.Build-in filter system optional: Build-in filtration system filters and returns hot oil in less than four minutes with no extra pumps or pans and no handling of hot oil, provides quick, easy and safe cooking oil filtration.
4.Proven round cooking well design: Engineered for more uniform heat distribution, durability and efficiency, no cold spots or corners.
5.High-efficiency heat exchange system: High-efficiency heat exchange system produces among the lowest average exhaust gas temperatures in the industry, so it get fast recovery and energy savings.
6.Fast and productive: Cooks up to 6 -10 pieces of fresh chicken per load in under 10 minutes.
7. Raised edge on deck reduces spills.
8.High efficiency stainless steel heating element,movable heating element to make cleaning easier.
9.Anti-high temperature oil valve
10.Folded and dismantle basket handle
The henny penny pressure fryer is for frying duck, chicken, fish, ribs, lamb and other meat;It is applicable for fast food shops, fried chicken shops,hotels, restaurants, food factories, etc.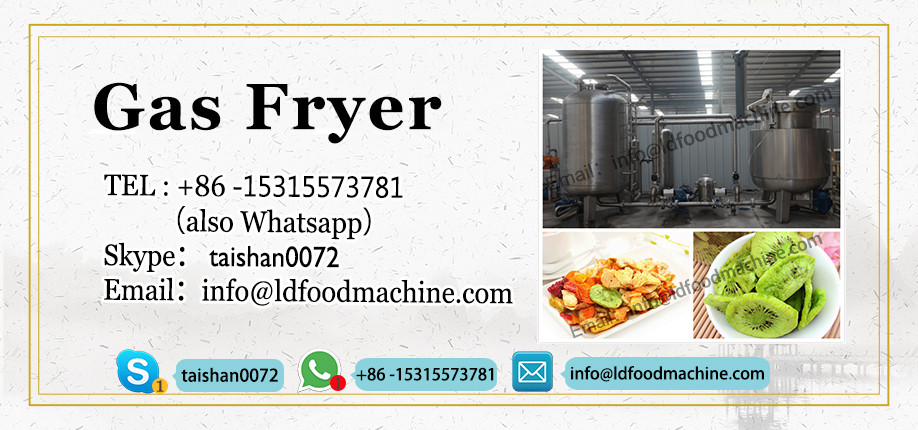 The pressure fryer can be customized according to customer requirements.
OEM/ODM are welcome
If you are interested in our pressure fryer, please feel kind to contact me :
shanghai manufacturer, high quality commercial gas pressure fryer have thermostatic temperature control in the temperature range. A safety thermostat and drainage tap to make it easier to clean the machine.Gas fryer:Cast iron burners.Automatic burner ignition by means of an electromagnetic valve,with pilot light and thermocouple.
HHGYG
We are a professional western kitchen facility company which mainly specialize in Gas fryer,and we also agent many famous brand kitchen facilities, tableware and other hotel equipment, and all our products selling with wholesale price. our shanghai manufacturer, high quality commercial gas pressure fryer including western kitchen equipment series and refrigeration series, for instance,Gas fryer ice maker, ice cream machine, dish washer, popcorn machine , coffee machine, fruit juicer , oven, buffet stove, display warmer,and so on.