Product Description
T100A Gas and Electric Powered Automatic Donut Machine_Commercial Donut Maker_Donut Fryer Machine
Specification:
Votage: 110-220V/50-60HZ

Power / Heat Flow: 6KW /4Kw

Gas source: LPG:2800Pa; NAT:2000Pa; COAL GAS:1000P

Output: 500-1200 PCS/H

Make Donut size: 3cm-5cm, 5cm-7cm, 7cm-10cm, 8CM is the common size in supermarket and donut chains

Big funnel: 6.5L capacity

Pakaging: export shipping crat

Machine size: 110 x 60 x 85C

Packing size: 110 x 62 x 73 C

N.W.: 60KG

G.W.: 80KG
Main parts: #304 stainless steel heating element (ONLY GAS & ELECTRIC HEATING MODEL HAS) , 6.5L funnel, plunger with 3 size moulds, two motors(one for donut dropping, the other for donut carriage), donut conveyor chain, donut flip board, high temperature limitor, temperature control thermostat,
donut dropping speed adjuster, oil drain valve, AC/DC exchange switch.
Cooking and operation:
Dispensing: The T-100A & T-100B are a double drop "line astern" machine (side by side for Mini Donuts) As each Donut is dispensed from the hopper it drops into the oil and then moved down the oil carriageway via the gear driven Paddle Wheel at the head of the carriageway. As such, the next Donut is dropped behind the one in front.
Conveyor: The T-100A&B uses a conveyor method. As the Donut moves down the carriageway it will come up with the conveyor.

Drop adjustment can be set to ensure easy flow by the conveyor.

This one is with extremely high output of 500 -1200 per hour with no drop time limit. It can work all the day long.

Cleaning and Maintenance: The T-100A&B can be easily dissembled for cleaning. All motors are easily removed and have adjusting screws.

The oil carriageway easily removes from the oil tank. There is also an external oil drain for end of day oil filtration.

Safety Features: The T-100A&B is fitted with an over temperature sensor should your oil level drop below the required minimum.

All safety features do not substitute for correct operation and maintenance.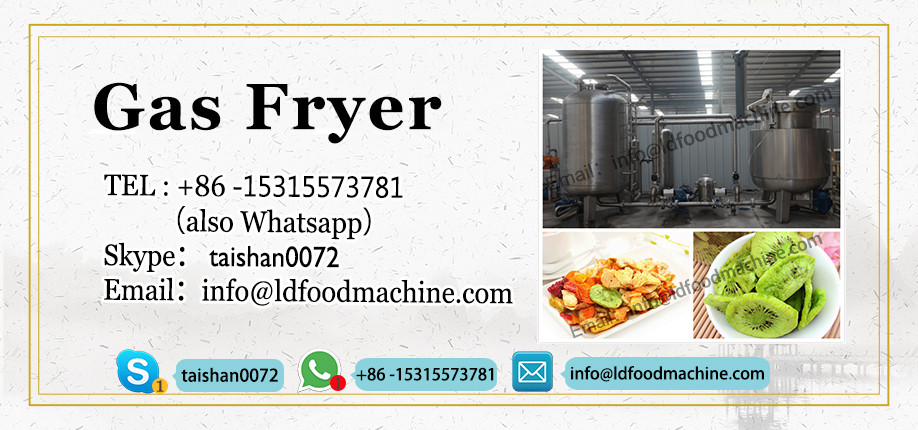 T100A Gas and Electric Powered Automatic Donut Machine_Commercial Donut Maker_Donut Fryer Machine have thermostatic temperature control in the temperature range. A safety thermostat and drainage tap to make it easier to clean the machine.Gas fryer:Cast iron burners.Automatic burner ignition by means of an electromagnetic valve,with pilot light and thermocouple.
HHGYG
We are a professional western kitchen facility company which mainly specialize in Gas fryer,and we also agent many famous brand kitchen facilities, tableware and other hotel equipment, and all our products selling with wholesale price. our T100A Gas and Electric Powered Automatic Donut Machine_Commercial Donut Maker_Donut Fryer Machine including western kitchen equipment series and refrigeration series, for instance,Gas fryer ice maker, ice cream machine, dish washer, popcorn machine , coffee machine, fruit juicer , oven, buffet stove, display warmer,and so on.