Product Description
Description
China Perfessional Cooking Oil Machinery Equipment Manufacturer:
The quality of the final product depends on the refining method and the nature of the crude oil. Doing Group provide "Turnkey Service"for customer ; from Pre-treatment&Pressing, Extracting oil and refinery.


Our core competence in mustard seeds/ canola pre-treatment.
•Cleaning ,destoning •crushing, conditioning •Flaking to etraction (solvent)

Our core competence in mustard seeds/ canola pre-treatment.
• crude oil
Flake•solvent mixed with flake • mixed oil • solvent

• Wet meal • meal

Our core competence in canola seeds/ canola oil refining.
• Press oil clarification • Degumming • Neutralization • Dewaxing • Fractionation • Soapstock splitting

Cooking Oil Machinery Equipment Manufacturer: oil seeds pre-treatment and prepressing plant
The process for canola seeds typically consists of five steps: oil seed handling/elevator operations, preparation of soybeans for solvent extraction, solvent extraction and oil desolventizing, flake desolventizing, and oil refining.

Cleaning, Drying and Preparation of canola seeds/ canola oil

As a first step the canola seeds/ canola oil seeds is cleaned and dried. Foreign material, such as stones, glass and metal is taken out by sieving and magnets and i s disposed of outside the feed chain.
Drying is performed whilst avoiding contact with combustion gasses unless natural gas is used.
Some oil seeds, like soybeans and sunflower seeds, may be dehulled after cleaning. After dehulling, the meal has a lower crude fibre content, and hence a higher protein content. The soya hulls can also be used for feeding purposes, as such or in pelletized form.

crushing and heating -----------solvent extraction ------------Desolveting and toasting -------------drying cooling and storage (crude Oil)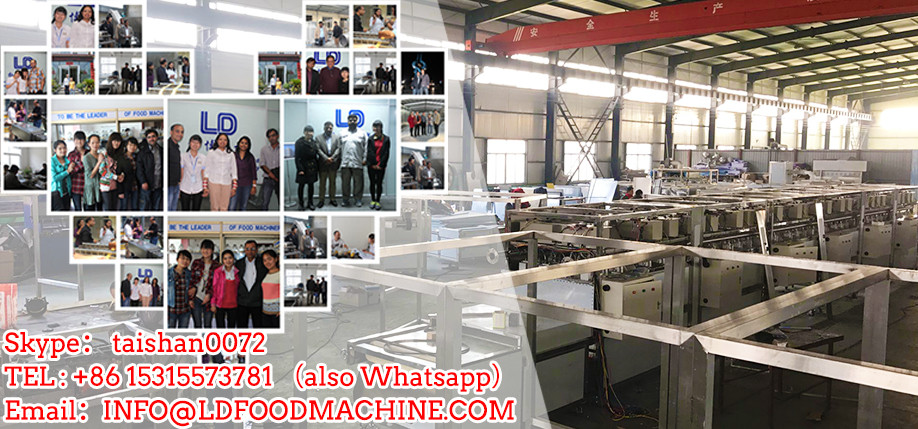 Cooking Oil Machinery Equipment Manufacturer: solvent extraction plant

After pre-pressiing, most crude oil pressed out, while there is some percentages still inside the raw material. To get all oil pressed out, we need to take solvent extracting method. There are many advantages in solvent extraction:

a). high oil pressing rate, oil residual is no more than 1% in cake,
b). convenient for big capacity production,
c). high automatic control,
d). closed production condition, low temperature press, clean working condition,
e). easy access to solvent.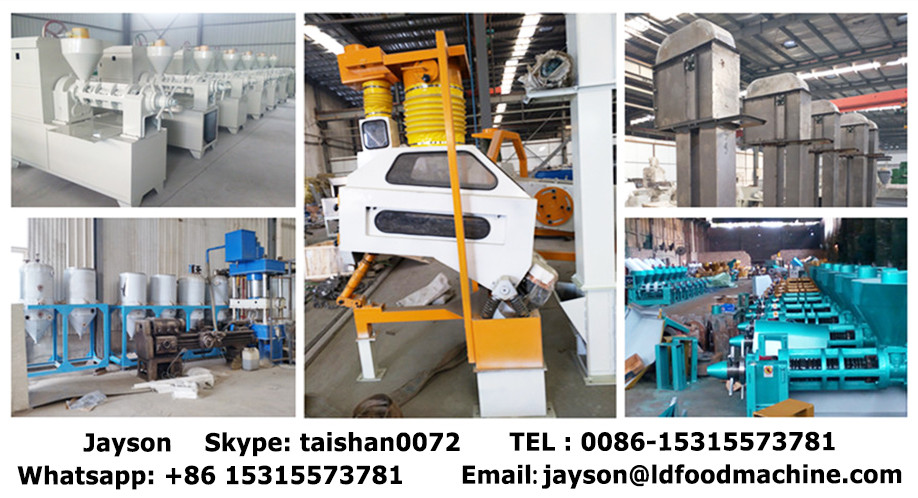 Cooking Oil Machinery Equipment Manufacturer: oil refining plant
Two processes have been developed for refining edible oils and fats; the decision as to which process is to be used depends on the types and qualities of crude oil to be processed.

Chemical refining is the traditional method, where the free fatty acids of the crude oils are neutralized with caustic soda. The resultant sodium soaps are separated by means of separators. The neutral oils are subsequently bleached and deodorized. This method can be used for reliably refining virtually all crude oils, including oils of low quality, with the exception of castor oil.

Clarification of crude canola seeds/ canola oil oil .
The mecilla rapeseed oil which is discharged from expeller presses has various solid content levels depending on the oil seed type and the condition of the press. In order to remove particularly large solid particles, the oil is usually fed into a settling tank, which is also used simultaneously as a buffer tank. In some installations, a vibrating screen is used for precleaning, or the oil is taken directly from the press to the press oil clarification unit.
Water Degumming of crude cooking oil refining.
A smooth action pump is used for conveying the crude oil to a heat exchanger, which is used for heating the crude oil to the optimum process temperature. A quantity of hot water corresponding to the content of phosphatides in the crude oil is added to the oil and mixed intensively. A special dynamic mixer, which simultaneously conveys the oil directly to the separator, is used for this purpose. The hydratable phosphatides swell immediately due to the particularly intensive mixing of oil and water, and no additional reaction time is necessary.

Acid Degumming.
This degumming method is suitable for pretreating palm oil, palm kernel oil, coconut and olive oil as well as animal fats with the aim of reducing bleaching earth consumption in the physical refining process. This considerably improves the economy of this method.
Neutralization.
This method is suitable for neutralizing predegummed edible oils or oils which originally only have a low phosphatide content. The free fatty acids are saponified with caustic soda, and the sodium soap is separated.

Dewaxing.
Some vegetable oils, such as sunflower or corn oil, contain waxes (long-chained fatty alcohols or fatty acid esters), which crystallize at lower temperatures and result in turbidity in the oil. Wet winterization in combination with neutralization is suitable for removing these waxes.

Dry Fractionation.
Oils and fats are a mixture of different triacylglycerols. If these contain a higher amount of saturated fatty acids, the products tend to partly crystallize at ambient temperature. Fractionation is a process to split fats and oils into a liquid part, the olein, and a solid fraction, the stearing.

Company Information
Henan Doing Mechanical Equipment Co., Ltd is one China Professional Cooking Oil Machinery Equipment Manufacturer producer of oil equipment in our country, also one unit exempt from quality examination.

Our company has research institution which develops new products and we have our own experimental base, and we are one integrated joint-stock production enterprise of oil machinery engineering, production and installation. We are committed to bringing in new technology, renewing products, keeping China Professional Cooking Oil Machinery Equipment Manufacturer in this field.

We have advanced processing equipment and scientific management system. The products have gained many achievements and awards, and are sold well in 28 provinces and cities. They are also exported to Uzbekistan, Kazakhstan, Canada, Chile, Argentina, Ethiopia, Zambia, Nigeria, Russia, Turkey, etc.

Business scope:
0.5-2T/H small scale edible oil processing plant
3-15T/H medium scale edible oil processing plant
20-120T/H big scale edible oil processing plant

5-1000TPD edible oil processing plant

1-20TPD batch type oil refinery plant
20-50TPD semi-continuous type oil refinery plant
50-600TPD full-continuous type oil refinery plant

Edible oil pressing line 10-1000TPD for normal oil seeds
Edible oil extraction line 10-3000TPD for normal oil seeds

Our company service includes technology design, installation and debugging, technical training, relocation of oil plant, technology reform and turnkey project.


Customer Photo
Sri Lanka customer
Sri Lanka customer come our company visit corn processing machine and successfully to buy corn peeling threshing machine immediately.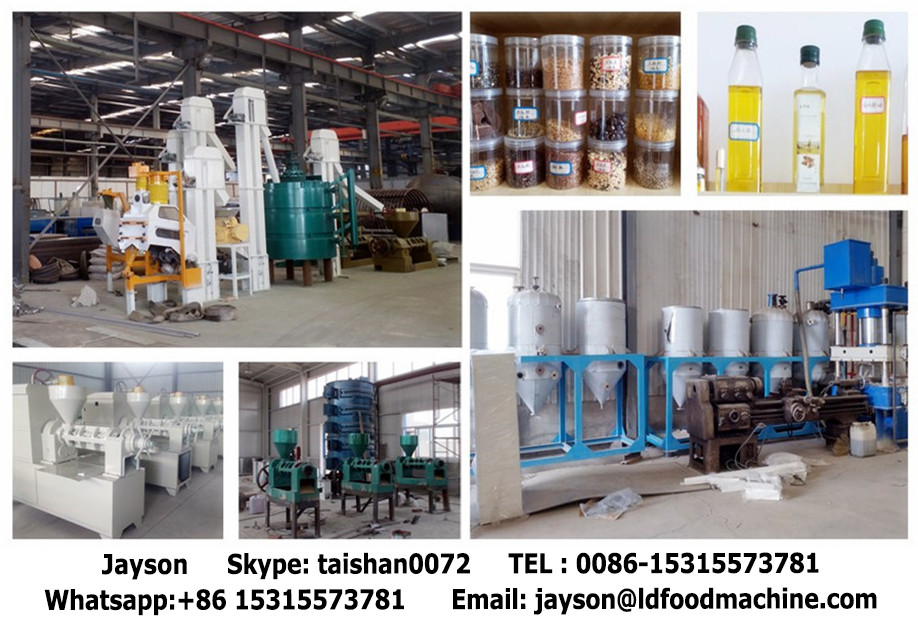 Thailand customer
This customer maily visit our edible oil making machine factory and put forward a series of problems about cooking oil making machine.By comparing with other factory,finally choose our factory.Her said that our cooking oil making machine withe high quality low price was very well.

African customer
African customer come our company visit palm oil press production line and palm oil refining production line .He was satisfied with our professional palm oil processing machine and established long-term relations of cooperation with our company.


Our Service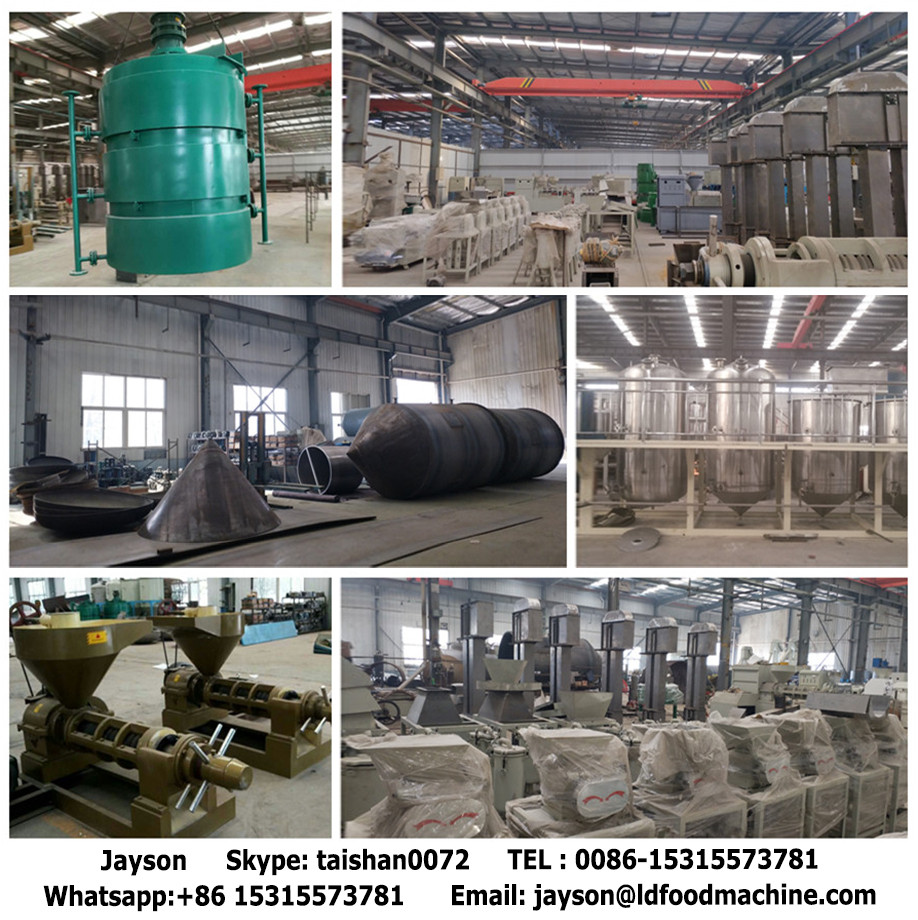 Pre-Sales Service
* Inquiry and consulting support.
* Sample testing support.
* View our Factory.
After-Sales Service

* Training how to instal the machine, training how to use the machine.
* Engineers available to service machinery overseas.
Contact
If you are interested in cooking mustard oil manufacturing machine, please contact us directly.

Were one of the main manufacturers and suppliers of a range of and spares needed for oil extraction plants. Currently a wide range of China Professional Cooking Oil Machinery Equipment Manufacturer including expellers, seed cleaners, decordicator, copra cutter, filter press, Boilers, Hammer Mill etc. A lot of can be employed in the whole oil extraction plant. Our oil extraction machine is fabricated with the most up-to-date extraction technology and premium quality raw materials, our China Professional Cooking Oil Machinery Equipment Manufacturer are be applied on your extraction of oils. This ensure higher production without any breakdown. The is proper for a number of seeds and nuts like Sesame Seeds, Sunflower, Palm Kernel,Cocoa,Coconut,Castor,Cotton Seed,Almond, Apricot (Germ) etc.
HGGVGGCC
We believe that regardless of the oil extraction plant is, quality could be the heart of company's performance. We treat quality & service as a means of life. As soon as you prefer to know more details about our oil processing plants, write to us now!
HGVHGVJH