Product Description
mustard oil mill
Product Description
YZYX168
Guangxin mustard oil mill , suitable for cold and hot pressing, adopts the principle of multi-stage gradual compression to increase the pressure in the barrel quickly and thus maximizing the oil output. Oil output rate is greatly improved for its unique design of the oil guide groove in the barrel. It helps separate oil and cake rapidly to avoid oil absorbed by dry meals.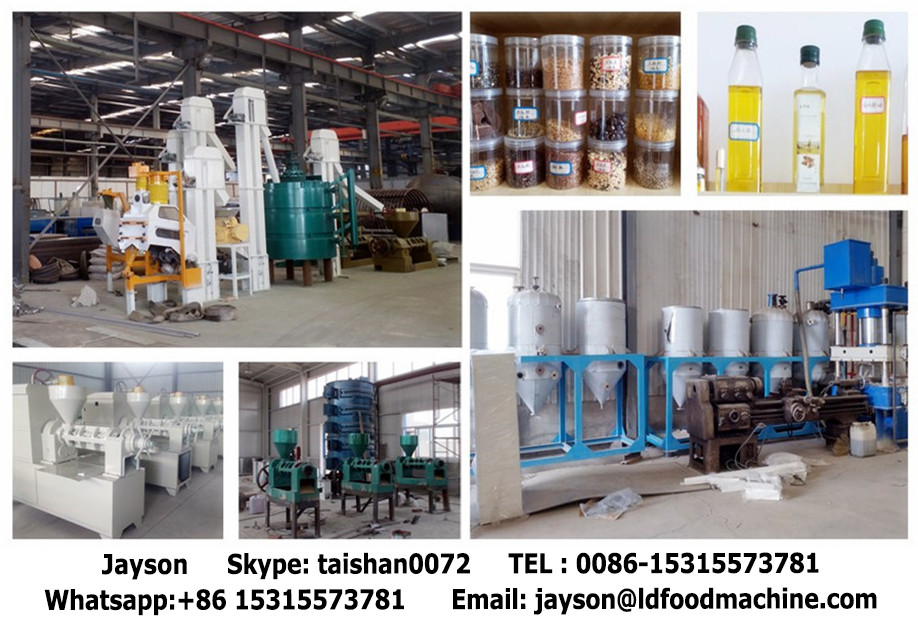 In order to meet the demand of the rapid development of oil industry, our factory developed YZYX168 recently.
YZYX168 produced by our company is suitable for pressing vegetable oil from rapeseed, cottonseed, soybean, shelled peanut, flax seed, tung oil seed, sunflower seed and palm kernel, etc. The product has characteristics of small investment, high capacity, strong compatibility and high efficiency. It is widely used in small oil refinery and rural enterprise.
YZYX168B is basic 2-step-pressing spiral mustard oil mill.
YZYX168C is 3-step pressing spiral mustard oil mill, suitable for most defferent oil material.
YZYX168 is 4-step pressing spiral mustard oil mill with bigger compression ratio in the press chest, suitable for users who have operation experience and stress on low oil content of the dry cakes.
The product conforms to the "Technology Standard of Agricultural Spiral mustard oil mill" under JB/T9793·1-1999 of the People's Republic of China.
Main Features:
Below features are based on oil plants with above average quality smoothly and continuously squeezed after good pretreatments, such as screening, husking, flaking and cooking, etc.
Oil Plants

Processing Capacity

Oil content of

Dry cakes (%)

Oil Yield Efficiency (t/24h)

Electricity Consumption (kw.h/t)

Rapeseed

≥20

≤7.4

≥84

≤34

Cotton seeds

≥20

≤6.3

≥80

≤54

Soybean

≥17

≤6.2

≥69

≤51

Peanut

≥20

≤6.3

≤92.5

≤34
Note:
1 It is normal that sometimes the actual results may be a little different from those in the index, for the oil plant's type, quality and original content may be different in different areas.
2 The day capacity (t/24h) is based on using hot way to squeeze one time. The more the squeeze times are, the lower the date capacity is.
Technical Specification:
ITEM

YZYX168B

YZYX168C, YZYX168

Revolving speed of spiral axis (r/min)

32-38

Power required(kw)

37-45(6 pole)

Feeding power(kW)

0.55

Measurement (mm)

2500×1008×1726

2670×1008×1726

Weight (kg)

1710

1800
Note:

This weight is without electro-motor's weight.
Note: YZYX series mustard oil mill is HIGH OIL YIELD mustard oil mill. Every model has been guaranted with ISO certifications. ALL GEAR IN GEAR BOX ARE BEVEL GEARS

Model YZYX mustard oil mill is easy to operate and repair, performs reliably, and is capable of processing a wide range of plant seeds, such as palm kernel, corn germ, rapeseed, cotton seed, sesame seed, peanut kernels, soybeans, sunflowers, jatropha, linseed and other vegetable oil plants.
Working state
This multi-functional small vegetable mustard oil mill machineing line is equipped with our YZYX168 mustard oil mill that boasts a capacity of 20tons per day. Therefore, it is ideal for small oil making business. All the other oil seeds pre-treatment and oil refining equipment, like sheller, cleaning sieve, cooker, filter and others is available at Guangxin. If you want to know to start a vegetable mustard oil mill machineing line with mustard oil mill, please contact us, we will offer you the best plan.
We have been specialized in manufacturing mustard oil mill for more than three decades. All the mustard oil mills are carefully designed and equipped with advaced screw pressing technology for optimal oil yield. It can be approved by the oil cake our mustard oil mill machine machien produced. Low residual oil cake is one of the biggest feature of Guangxin mustard oil mill.
Our Services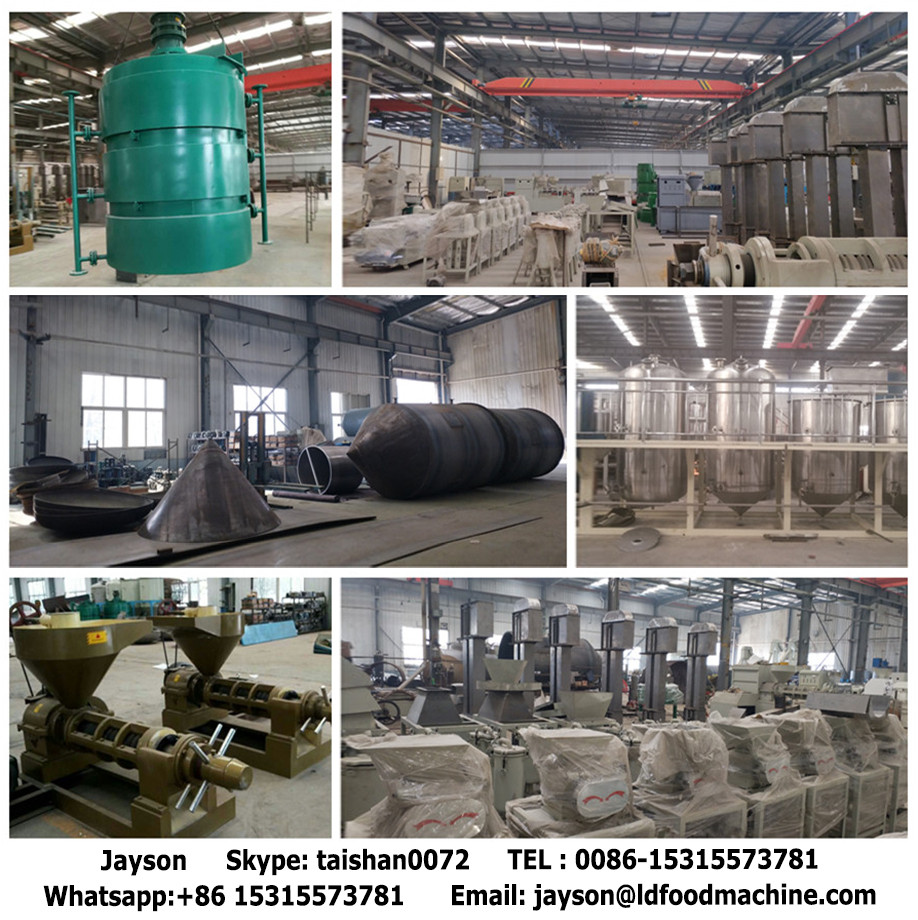 We provide sufficient and high quality spare parts and accessories for every set of small mustard oil mill for long-term usage and high performance oil making. These spare parts includes pressing rings, umbrella, cake rings, chamber, gears, lock nut, screw shaft and others.
Company Information
Packaging & Shipping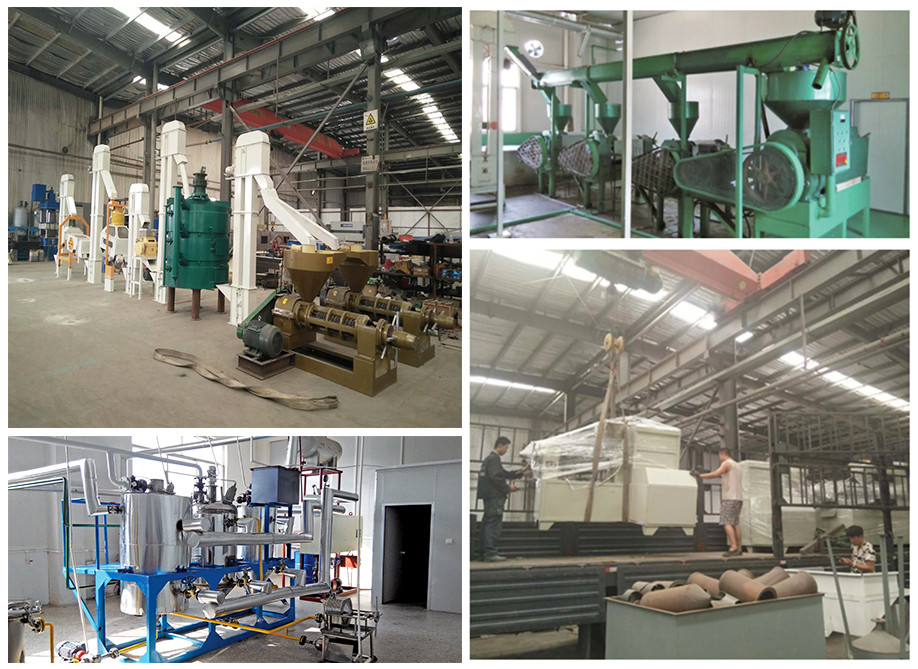 Sichuan GuangXin Machinery Of Grain & Oil Processing Co., Ltd was established in 1998, located in MiHIGH OIL YIELD YZYX168 factory price Spiral mustard oil mill for saleng city, the northwest of Sichuan province, China, covering an area of 100 hectares, including more than 300 employees. We are the backbone enterprise of screw mustard oil mill machine and matching equipment manufacturing in China, also a high-tech enterprise group with scientific research and production combined.
Our main products including: screw mustard oil mill machine, seeds roaster, oil filter, seeds conveyor and spare parts etc. Our screw mustard oil mill machine is suitable for oil extraction from rapeseed, cottonseed, soybean, peanut, sesame, sunflower seeds, palm kernel and other oil plants. Product has the advantages of reasonable design, widely adaptability, high oil yield, simple operation and so on. To meet the demands of different users, we had produced different models such as 70, 90, 10, 120, 130, 140 and 168 for the users to choose. Among them, 120J, 120SL, 130-12 and 140CJGX, have lower residual oil content in cake (up to 5.5%), higher efficiency of oil yield and more stability at pressing chamber, which are praised by users and won prize of "high efficiency and low residual oil expeller" issued by Science & Technology Department Of Sichuan Province.
We also provide associated equipment for oil further processing, such as: 70 integration mustard oil mill machine, 40 home use mustard oil mill machine, oil cooler, electric heating pan, small refining equipment etc.
So far, our products have obtained several national patents.
We produce screw mustard oil mill machine, seeds roaster and oil filter more than 8000 sets, and spare parts over 1000 tons yearly.
Our Sales and service network all over the country. There are more than 200 dealers in China. By participating in the China import and export commodities fair, and exhibitions in Australia, Russia, Egypt, Burma, Vietnam, Kazakhstan and other oversea countries, our products are exported to more than 60 contries such as USA, Russia, Ukraine, Argentina, Nigeria, Sri Lanka etc. All distributors, buyers and users always give good feedback
FAQ
1. Delivery time.
---20~30 days after order confirmation. We need time to prepare machine according to exporting standard, wear-in, making wooden box, fumigation and suitable ship arrangement from forwarder.
2. If I don't know how to operate this machine? how can I do?
----Our machine has been tested OK and fully assembled before shipping, customer just needs to make2~4 hours wear-in and then can work.
3. What's wear-in for new machine?
---- use 10 KG oil cake + 1KG sand + 1KG water, mix them, put in mustard oil mill machine, wear in 3~4hs.
1st hour, adjust oil cake thickness as 3mm.
2nd hour, adjust oil cake thickness as 2.5mm.
3rd hour, adjust oil cake thickness as mm.
4. What are cold press and hot press?
----Cold press is pressing dry and raw seeds. Usually need to press 2 times to get maximum oil.
----Hot press is pressing roasted seeds. Usually only press 1 time to get maximum oil. peanuts roast to 125~130 degree with 1~2% moisture. (We produce seeds roaster heated by economical fuel.)
Any futher questions ,please feel free to contact me by following mothed:
Mob: +86 13881996647
Whatsapp & HIGH OIL YIELD YZYX168 factory price Spiral mustard oil mill for sale+86 13881996647
SKYPE: hikaruray
Were one of the main manufacturers and suppliers of a range of and spares needed for oil extraction plants. Currently a wide range of HIGH OIL YIELD YZYX168 factory price Spiral mustard oil mill for sale including expellers, seed cleaners, decordicator, copra cutter, filter press, Boilers, Hammer Mill etc. A lot of can be employed in the whole oil extraction plant. Our oil extraction machine is fabricated with the most up-to-date extraction technology and premium quality raw materials, our HIGH OIL YIELD YZYX168 factory price Spiral mustard oil mill for sale are be applied on your extraction of oils. This ensure higher production without any breakdown. The is proper for a number of seeds and nuts like Sesame Seeds, Sunflower, Palm Kernel,Cocoa,Coconut,Castor,Cotton Seed,Almond, Apricot (Germ) etc.
HGGVGGCC
We believe that regardless of the oil extraction plant is, quality could be the heart of company's performance. We treat quality & service as a means of life. As soon as you prefer to know more details about our oil processing plants, write to us now!
HGVHGVJH