Product Description
Mango Pulping Machine/Animal Bone Crusher Machine

Product Description
Colloid Mill Products Is a Fine-Fluid Materials Processing Machinery. It Combines a Homogenizer, Ball Mill, Three Roll Machine, Shearing Machines, Mixers And Other Machinery Of a Variety Of Performance, With Excellent Ultra Grinding, Emulsification, Homogenization, Mixing And Other Effects. Materials Through Processing, The Particle Size Of 2 To 50 Microns, More Than 90% Homogeneity, Is The Ideal Equipment For Processing Of Ultrafine Particles.
It Applies To Pharmaceutical, Food, Chemical And Other Industries Wet Ultrafine Grinding Of Materials, Can Play a Variety Of Sub-Humid Emulsion Material Body And Crushing, Emulsifying, Homogenizing And Mixing, The Major Technical Indicators Have Reached Similar Products The Advanced Level.
Food Industry:Aloe Vera, Pollen, Pineappie, Sesame, Fruit Tea, Ice Cream, Moon Cake Stuffing, Butter, Jam, Fruit Juice, Soybeans, Soybean Paste, Red Bean, Peanut Milk, Proteit Milk, Soy Milk, Dairy Products, Wheat Milk Essence, Flavor, Variety Of Drinks, Chicken Mud, Pig And Other Animal Hides.
Chemical Industry: Paints, Pigments, Dyes, Paints, Lubricants, Grease, Diesel, Petroleum Catalyst, Emulsified Asphalt, Adhesives, Detergents, Plastics, Explosives, Glass, Steel, Leather, Emulsion Explosives.
Daily Chemical: Toothpaste, Detergent, Shampoo, Shoe Polish, Cosmetics, Bath Essence, Soap, Balsam Etc..
Pharmaceutical Industry: All Kinds Of Syrup, Nutrition, Medicinal Paste Pharmaceutical, Biological Products, Cod Liver Oil, Pollen, Royal Jelly, Vaccines, Various Creams, a Variety Of Oral, Injection, Intravenous Fluid, Pancreatic Enzyme Preparations, Emulsions, Etc..
Other Industries: Plastic Industry, Textile Industry, Paper Industry, Bio-Chemical, Environmentally Friendly Energy, Coal Flotation Agent, Nano-Materials, Among Major Colleges Scientific Research Units.
Technical Parameters Of Mango Pulping Machine/Animal Bone Crusher Machine :
| | | | | | | | |
| --- | --- | --- | --- | --- | --- | --- | --- |
| Model | JM-60 | JM-70 | JM-85 | JM-130 | JM-180 | JM-260 | JM-300 |
| Fineness(Mesh) | 50-300 | 50-300 | 50-300 | 50-300 | 50-300 | 50-300 | 50-300 |
| Power(Kw) | 2.2 | 3 | 5.5 | 7.5-11 | 18.5-22 | 37 | 45-75 |
| Capacity(Kg/h) | 50-80 | 100-150 | 200-300 | 500 | 800 | 1500 | 4000 |
| Speed(r/Min) | 2880 | 2880 | 2880 | 2880 | 2880 | 2880 | 2880 |
| Dimension(cm) | 68*28*62 | 75*28*65 | 105*30*85 | 127*35*102 | 150*35*135 | 150*35*135 | 175*60*150 |
| Weight(Kg) | 70 | 90 | 180 | 300 | 600 | 1200 | 1800 |
What Can We Do For You?
1. We Can Make a Suitable Plan According To Your Production Requirements
2. We Can Customize The Motor Or Other Accessories According To Your Local Requirements
3. We Can Help You Customized Your Own Logo
Working Principles:
This Machine Works Through Different Shapes Of Stator And Rotor, The Stator And Rotor Will Relative Motion At The High Speed Rolling, When The Materials Will Be Grinded At The Self-Possessed, Air-Weight, And Centrifugal Force, When Adjusts The Gap Of The Stator, The Materials Will Bear Powerful Shearing Force, Friction Force, Impact Force And High-Frequency Vibration, The Material Will Be Crushed And Grinded And Mixed Well, Then Can Get The Ideal Products.
The Grinding Chamber Has Three Grinding Distracts: First Class--Coarse Grinding, Second Class—Fine Grinding, Third Class---- Micro Grinding, Can Adjust The Gaps Between The Stator And Rotor To Get The Ideal Products. (Can Recycle The Materials)
Product Photo
Working Samples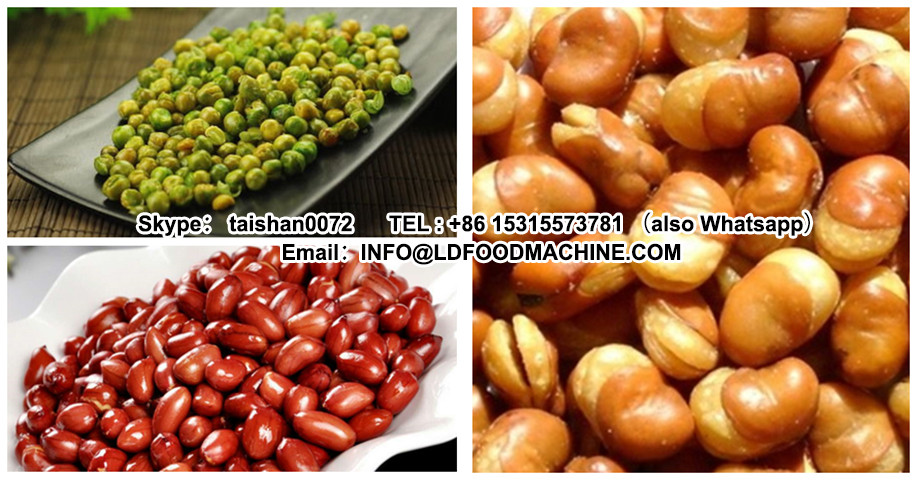 Business Partners
Packaging
uses the deffatted soya/peanut flour as the raw materials. By high temperature and presser,Jinan Joysun Machinery Co., Ltd. the materials can reorgnized and shaped into different shapes by Mango Pulping Machine/Animal Bone Crusher Machine , such as pipe, stick,ball, pellets, pillow and so on. As the line make more concentrated and healthy protein, has become the most popular line in all the world.
Mango Pulping Machine/Animal Bone Crusher Machine relies on additional energy being supplied that's preferentially absorbed by the solvents in the process to enhance evaporation Jinan Joysun Machinery Co., Ltd. . are a form of electromagnetic energy (300 Mhz–300 GHz), Mango Pulping Machine/Animal Bone Crusher Machine generated by magnetrons under the combined force of perpendicular electric and magnetic fields by .
This mixer Mango Pulping Machine/Animal Bone Crusher Machine is three layers and including cooling, heating and heating insulation. is mainly suitable for preparation of foodstuff.Jinan Joysun Machinery Co., Ltd. pharmacy and liquid detergents (such as liquid soap,cleanser essence, shampoo and shower cream etc.).Mango Pulping Machine/Animal Bone Crusher Machine Integrating blending, homogenizing dispersing, heating and cooling etc functions, the reacting machine is an ideal device for liquid preparation in various factories.