Product Description
feed grinder
WANMA4781 Whole Set Peanut Flour Mill Machine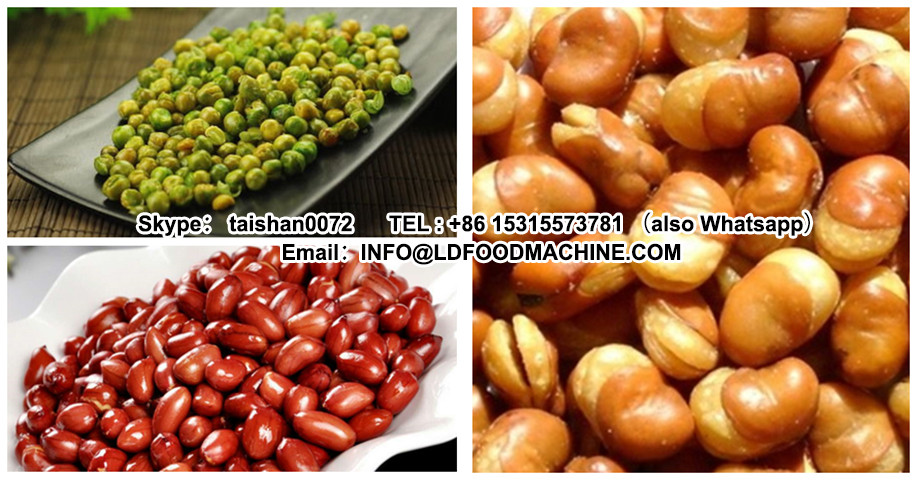 What can this grinder do?
9FQ20 hammer type grinder is widely used for food processing and animal feed making. The big hopper of this machine make it is suitable for big raw material like corn cob, straw, dried small shrimps, fish meal,dry fish etc.As a feed grinder is is popualr by farmers who feeding pigs,cattle,horse,rabbit chicken,fish etc.
Besides it can grinding corn ,beans, wheat, chili, black pepper, cassava, rice, sorghum, millet,turff, turmeric, spice, Fruit Shell, herbs, bark, leaves, wheat bran, rice husk, seaweed, dehydrated vegetables, hawthorn, jujube, lees, potato residue, tea, soybean, plant roots, stems, leaves, flowers, fruit,etc. Almost every grain which oil content lower than 40% can be grinding by this crusher.
Main parameters:
| | |
| --- | --- |
| Product Name | WANMA 9FQ20 Best Price Small Electric Grain Grinder |
| Model No | 9FQ20 |
| Dimension(LxWxH)mm | 540x600x1020mm |
| Packing size(L*W*H)mm | 450*360*550mm |
| Rated power | 2.2-2.6kw |
| Rated voltage | 220v |
| Rated motor speed | 2800r/min |
| net weight | 40kg (without electric motor) |
| Productivity rice mill | 220kg/h |
| Structure style of grinder | Hammer Type |
What's the specification?
9FQ20 is hammer-type grinder,which is suitable for farmers and livestock farms.It could be used to grind kinds of dry fodder,such as corns,beans,potatoes,cassava,taro,etc.9FQ20 is convinient to be maintained and easy to be operated,thanks to its simple structure.And 9FQ20 could normally work under full loading condition,so don't worry when it works at an overloading or long time.
When materials go into the machine,they would be broken by high-speed rotation hammers.The broken materials would go to outer edge along the roller because of airflow,and continuous hit,impact and friction by the hammers and screen make them crushed rapidly.The crushed powder would be transported into the storage bag or warehouse through the hole of screen,due to centrifugal pressure of roller and force of suction fan.
*We will provide you 2 meshes to adjust the size of powder .
*With light weight and low price,we are looking for agents and buyers all over the world.
*We can sell electric motor or diesel engines with machines, or you can buy motor or diesel engines in your country.
Do you have other model?
Our grinders can be divided into two main categories,9FC series tooth-claw type grinder and 9FQ series hammer type grinder. You can purchase the most suitable model as to your demand. Generally speaking tooth-claw type grinding machine is more suitable for small pellet grain like corn ,bean,wheat,chili ... while hammer mill maybe have a good effect with more big pellet such as dry fish, cassava ,plant root etc. Please contact us if you want to know which model might be suitable your need, we are familiar to this field and always have a solution can be provide for you.
Can I see a video?
Click to watch a Video:
Sichuan Wanma machinery manufacturing Co.,Ltd is a famous small agricultural equipment factory in China, our brand Wanma is well-known in mini farm equipment field. Our main product is small rice milling machine, grain corn grinding machine, wheat flour milling machine,chaff cutter, corn threshing machine,rice and wheat threshing machine etc. Our small agricultural machinery are popular in Chinese domestic market in a long time. Nowadays we are coming to international market and established cooperation relationship with retailer and agents all over the world rapidly. We become a Leader of agricultural machinery exporter ,either in electronic commerce B2B platform like WANMA4781 Whole Set Peanut Flour Mill Machine.com or international agricultural exhibition fair ! We sincerely hope to cooperate with clients and bring our high quality made-in-China machinery for people all over the world ! Untill 2017 , we had exported to over 20 countries ,opened the market in 6 continents. We keep cooperate with agricultural research institute and college in China and bring new product to meet the demand of market! Now, we have decades unique patents and apply them to our products. And we will keep provide high quality machinery in the future! Welcome customers to try our products and visit our factory in Leshan City, where the world famous Leshan Giant Buddha are here too.

Q:Could you offer more information about the production, and quote a best price?
A:Of course,click "here" to contact us now,and we will give some product catalogues, and company profile for your reference.You could choose one or some models, and we will advice suitable models enclosed the price list for you.
Q:Are you a manufacturer or trading company?
A:We are a manufacturer with more than 17 years' experience of manufacturing machine,and our products are popular in more than 30 countries like Vietnam,Thailand,Burma,Malaysia,Laos,etc,which proves ourselves to be a good manufacturer.We sincerely welcome you to visit our factory.
Q:Your price is good ,can I buy 1 for sample?
A:Yes,the MOQ of our machine is 1, and you also can mix different models as your wish. Hope we can establish a long term cooperation relationship.
Q:What's the function of your machine?
A:This is a multifuction machine, it can be grinder of grain, corn, cassava, chili, black pepper, cocoa, spice,etc.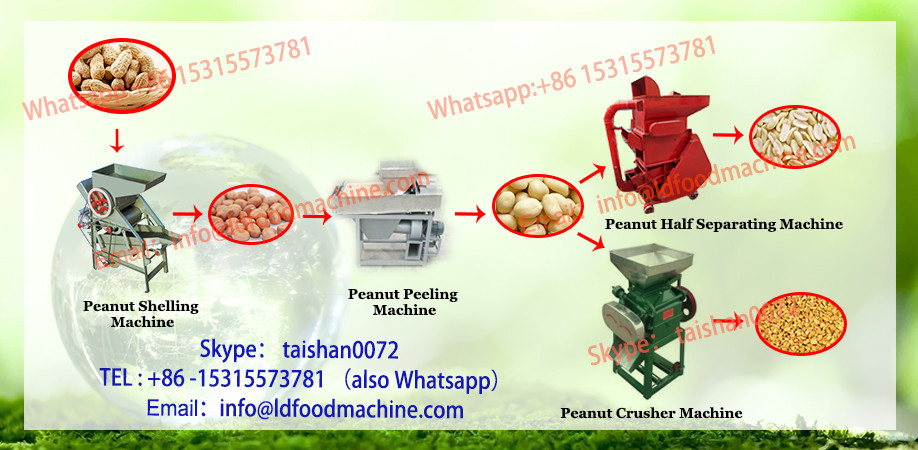 uses the deffatted soya/peanut flour as the raw materials. By high temperature and presser,Jinan Joysun Machinery Co., Ltd. the materials can reorgnized and shaped into different shapes by WANMA4781 Whole Set Peanut Flour Mill Machine , such as pipe, stick,ball, pellets, pillow and so on. As the line make more concentrated and healthy protein, has become the most popular line in all the world.
WANMA4781 Whole Set Peanut Flour Mill Machine relies on additional energy being supplied that's preferentially absorbed by the solvents in the process to enhance evaporation Jinan Joysun Machinery Co., Ltd. . are a form of electromagnetic energy (300 Mhz–300 GHz), WANMA4781 Whole Set Peanut Flour Mill Machine generated by magnetrons under the combined force of perpendicular electric and magnetic fields by .
This mixer WANMA4781 Whole Set Peanut Flour Mill Machine is three layers and including cooling, heating and heating insulation. is mainly suitable for preparation of foodstuff.Jinan Joysun Machinery Co., Ltd. pharmacy and liquid detergents (such as liquid soap,cleanser essence, shampoo and shower cream etc.).WANMA4781 Whole Set Peanut Flour Mill Machine Integrating blending, homogenizing dispersing, heating and cooling etc functions, the reacting machine is an ideal device for liquid preparation in various factories.