Product Description
Price Chicken Plucking Machine for 250-500BPH Chicken Slaughterhouse
Raniche offers small capacity chicken processing/slaughtering line with manual operations
Including
Chicken Bleeding Table
Rolling Scalder
Plucker/Feather Removal Machine
Evisceration Table
Water Pre-chilling Pool
Cut-up Working Table
Cut-up Machine

Advantages
* Most efficint way to get much profit
* Easy to install and operate
* Easy to clean and maintenance
* Efficient continuous working
* Reliable and stable
Quality Control
Raniche offers quality control from
incoming material inspection,
mould construction with advanced technics,
CNC machine manufacturing,
final equipment inspection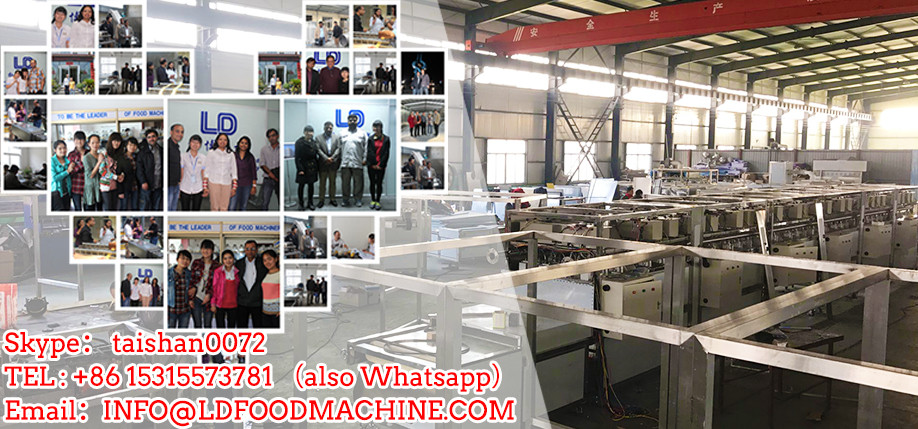 Sample Room
Poultry Processing Equipment
Poultry Processing machine
Poultry Slaughterhouse/Poultry Slaughtering Machine
Workshop
Company Profile
We started and separated from our parent company for overseas business at Qingdao China in 2005 but our history can be traced back to 1994. In the past over 20 years, we developed from a small workshop to a top three suppliers of poultry processing equipment in the whole China area.
By cooperating with us, you will
1. Receive more than just equipment, but over 20 years experience.
2. Benefit from the cost-efficient investment
3. Satisfy with professional and effective service
FAQ
1.
Q: We don't have experience on how to build a poultry slaugherhouse. Can we offer full support ?
A: Yes, we can offer a turn key service with the customer information of layout, project plan and other information.
2.
Q:It's our first time to import. How can I believe you will ship out the products?
A: We can offer our bank information for you to check our creditworthiness; or we can term the contract as L/C.
3.
Q: How do you control the quality?
A: We have incoming material inspection, equipment drawing, advance producing machine and final production inspection.
4.
Q:How do you ensure that I received the equipment undamaged?
A:We'll use standard packaging material and take picture for all equipment to you before the shipment. Please do not open
the package if you find the outer package is damaged. Please take a picture of the damaged package or equipment and send
it to us. We'll then make a solution plan for it and discuss the replacement or debit.
5.
Q: How will you ship your products?
A: Generally we'll take the sea transportation with our forwarder as term CIF and customer's forwarder as term FOB.
If a air or express transportation is requested, we can also arrange.
Customers
Contact Information

Best Price Chicken Plucking Machine for 250-500BPH Chicken Slaughterhouse is used to pluck the feather after scalding, Chicken Plucking Machine's designed to corresponding numbers of working boxes and length to suit varies kinds poultries or processing capacity requirements, Best Price Chicken Plucking Machine for 250-500BPH Chicken Slaughterhouse gets perfect pluck performance without beak damage. The latest water proof and noise reduction design for bearing chamber brings the bearing long duration using Chicken Plucking Machine has good feature suck as high pluck rate, low damage rate, low fault rate, easy operation and repair, easy and convenient adjust, high automatization and etc.
RYRYRY
Chicken Plucking Machine can also be used for the removal of duck and goose. Compared with the traditional depilating machine,Best Price Chicken Plucking Machine for 250-500BPH Chicken Slaughterhouse the hair removal machine can effectively remove the fine hairs that are difficult to remove from the duck.