Product Description
small poultry slaughter line /stainless steel chicken plucking and scalding machine
There are large ,medium,small size plucker machine for your choose ,please tell me the weight of poultry and the capacity you want ,we will send you a accurate quotation with your needs
We have three kinds chicken plucking machine ,for difference capacity ,please tell me you biggest capacity ,then we can design the right machine for you
Poultry Slaughter Machine Line Main Features:

1. Advanced design and technology;
2. High quality guarantee;
3. Long service life;
4. High automatic degree;
5. Easy operation and maintenance;
6. Labor and energy saving;
1

Killing conveyor line

Chicken will be processed on this rail, it is main part for the main slaughter plant Production line.

The distance of hangers is 8inch.

Stainless steel chain, guide rails, stainless steel hooks, nylon hanger

2

Electric tunning machine

fiberglass reinforced plastic

reliable and stable electrical devices

L=1.5METERS

3

Scalding machine

This machine is used to scald the carcass of the chicken to remove the feather easily;

Size:4000mm×950mm×2400mm.

Thickness of Board: 2mm,Upper Cover Thickness :1.2mm,Supporting Leg Thickness:2mm.

Temperature between 58C°-61C° of the water

use blower system and impact pressure system make to produce highly scalder results.

Power:6KW

4

A Frame Primary Plucker

This plucker is dedicated device for chickens ,there are 4 main parts: Depilation, regulation section, guide part, spray part.

Principal part is stainless steel

Shape Size:3350*2350*2350

De-feather Machine consists of four boxes .Each line has 12 plates .Total 6 lines with 72plates.

Power :3KW *6=18kw/set

5

Automatic cut head machine

this equipment use to auto cut the head on production line

Principal part is stainless steel

6

Automatic cut claw machine

this equipment use to auto cut the feet on production line

Principal part is stainless steel

this equipment use dedicated accurate chuck location had high quality feet

7

Unloading claws device

this equipment will be auto take off the feet from production line

All body is stainless steel

8

Drivng device

This machine is to run the whole hang rail

including: motor , reducer , brackets and other drive components

Power:2.2KW By inverter power, run more smoothly.

9

Frequency converter

Frequency Controlling Box.

Stainless steel Box

3.7kw

10

Tension device

To control the convey rail length and tight

Stainless steel structure

11

Spiral precooling machine

This device can replace the precooling line to precooling the chicken carcass

This machine used to low down the temperature of carcass to keep the carcass good-looking and keep fresh in the forward process.

The Thickness of the tank made of 3 stainless steel

Spiral Pushing Device is melted by 2mm thick stainless steel.

Power 5.2kw/set

ONE sets of Fan to make bubbles in the water in the tank efficiently so that improve cooling result and clean the carcass too

Shape Size:L=5000*2160*H

Buyer Also Need To Prepare cold Water Or A Piece Of Ice MachineBuyer prepare workspace

There are something i need to conform with you ,if you are interested in our slaugther machine line ,then we will send you a quotation
1. Have you built the slaughtering line now? Please e-mail the drawing if you have.
We can make the plan based on the space of your workshop.
2. How many square meters of your production room ?
3. Do you need to cut the heads & feet of chickens ?
4. The chickens heads & feet to eat or make the animal feed ?
5. what is the final products do you need ? whole chicken,portion parts/split or others' products ?
6. Voltage/frequency also need to be considered. Please small poultry slaughter line /stainless steel chicken plucking and scalding machinefirm your power supply should be 380V/50HZ/3P
7. The biggest slaughter capacity every day?
8. About the weight of chickens slaughter ?
9. Do you need our engineers to supply the professional instruction on site for the equipments installation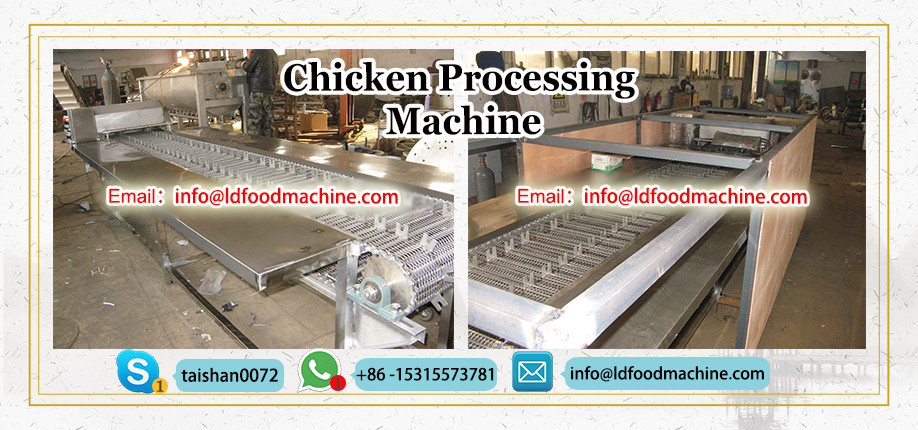 Packaging & Shipping
Packaging :wrapped in wrapping film before packing which is to avoid moisture on the sea ,this machine is put in wooden/iron crate based on good protection purpose and export standard .
Company Information
small poultry slaughter line /stainless steel chicken plucking and scalding machine XinChengMingShun Machinery Co., Ltd, is a professional production-oriented enterprise, with foreign trading department, specializing in poultry slaughtering equipment, poultry slaughtering lines.
Our company is equipped with advanced computer-aided design (CAD) system, senior and intermediate engineering technicians as the core of design, development and service team to provide customers with preliminaryconsultation, layout design, installation, debugging and other services. Equipment can be properly used with product of Europe, the United States and other regions. Comparable to similar products in the world market, product performance is in the domestic small poultry slaughter line /stainless steel chicken plucking and scalding machine position.
Over the years, the company has been providing long-term equipment and technical services for more than 80% manufacturers in Linyi, China duck industry. It also provides equipment and services to large agricultural and animal husbandry enterprises, such as New Hope Liuhe,CP Group,Doyoo Group,Guiliu Group,Yunken Group, establishs long-term cooperative relations with them. It is the ideal choice of the livestock and poultry slaughtering enterprises at home and abroad.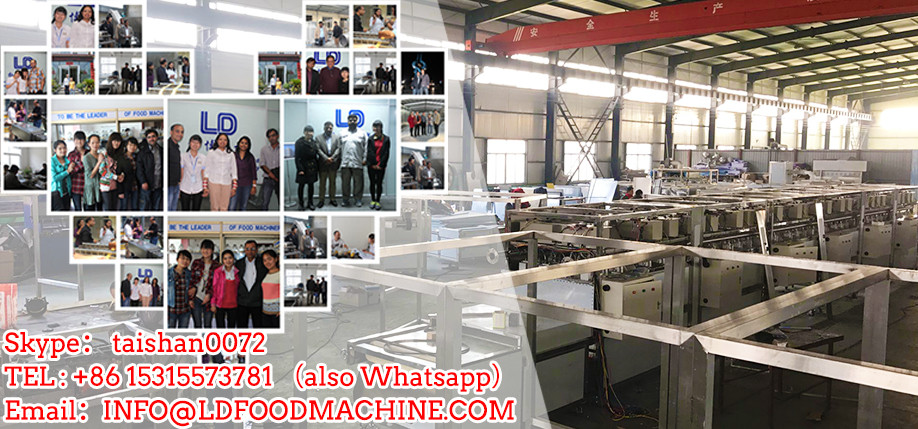 FAQ
1.
Q: We don't have experience on how to build a poultry slaugherhouse. Can we offer full support ?
A: Yes, we can offer a turn key service with the customer information of layout, project plan and other information.
2.
Q: How do you control the quality?
A: We have incoming material inspection, equipment drawing, advance producing machine and final production inspection.
3.
Q:How do you ensure that I received the equipment undamaged?
A:We'll use standard packaging material and take picture for all equipment to you before the shipment. Please do not openthe package if you find the outer package is damaged. Please take a picture of the damaged package or equipment and send
it to us. We'll then make a solution plan for it and discuss the replacement or debit.
4.
Q: How will you ship your products?
A: Generally we'll take the sea transportation with our forwarder as term CIF and customer's forwarder as term FOB.
If a air or express transportation is requested, we can also arrange.
5.
Q: What is the MOQ?
A: 1 set of single slaughtering machine, or 1 complete chicken or duck slaughtering line.
6.
Q: What is the documents shipping with machine?
A: Commecial Invoice, Packing List, Bill of Lading, Certificate of Origin(FORM A, FORM E, or CO). Special certificate and inspection can be provided as per customer's requests.
small poultry slaughter line /stainless steel chicken plucking and scalding machine is used to pluck the feather after scalding, Chicken Plucking Machine's designed to corresponding numbers of working boxes and length to suit varies kinds poultries or processing capacity requirements, small poultry slaughter line /stainless steel chicken plucking and scalding machine gets perfect pluck performance without beak damage. The latest water proof and noise reduction design for bearing chamber brings the bearing long duration using Chicken Plucking Machine has good feature suck as high pluck rate, low damage rate, low fault rate, easy operation and repair, easy and convenient adjust, high automatization and etc.
RYRYRY
Chicken Plucking Machine can also be used for the removal of duck and goose. Compared with the traditional depilating machine,small poultry slaughter line /stainless steel chicken plucking and scalding machine the hair removal machine can effectively remove the fine hairs that are difficult to remove from the duck.