Product Description
Poultry feed production machine/animal feed production machine / pellet maker machine
The raw material for this animal feed pellet machine can be the food grain like corn, wheat and the crushed waste from agriculture for example, corn straw, groundnut shell, grass, wheat bran, sawdust, and animal manure and so on, they can be pressed into both feedstuffs for many kinds of animals and biomass fuel.
Pellet Applicable Scope of poultry feed production machine/animal feed production machine
1. The pigs, rabbits, lamb, chicken, duck, goose, pigeons, cows, fish, etc
2. Industrial boilers, home heating stoves, biomass power plants and so on.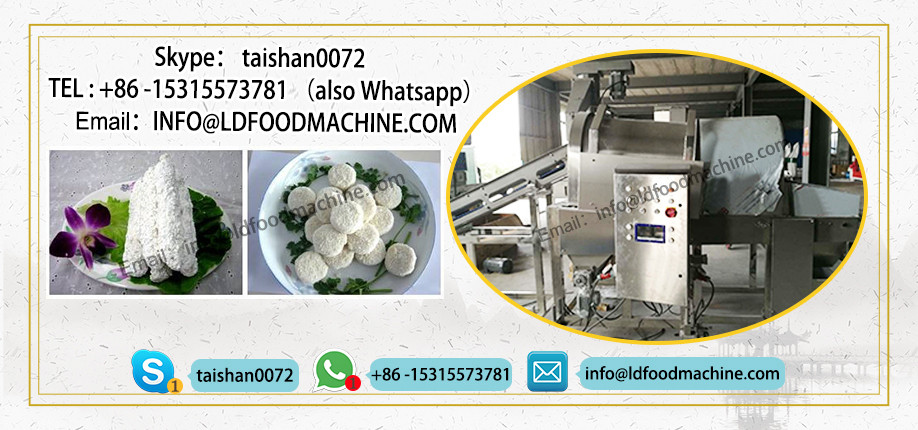 Working principle of pig feed pelleting machine: 1. It consists of 4 parts: the feeder, the conditioner, the ring die and the motor. 2. Firstly, the material goes through the feeder from which the material can flow into the pellet machine at proper speed to ensure the full load working of the pellet machine. 3. Then the material will be mixed with hot dry steam, softened and steamed, for easier pelletizing. This design can also extend the machine life. We can design different layers of the conditioner, we have one to three layer-conditioners by now, and we can specially design it according to the need of feed. 4. Finally the softened and steamed material will go through the ring die to make pellet feed, we can adjust the ring die to make different sizes of the pellets.
Features of poultry feed production machine/animal feed production
1.Gear directly-connecting driving is adopted for high efficiency;
2.Full stainless steel feeder; variable pitch anti-bridging structure; Imported FC control;
3.LL stainless steel conditioner with axial steam spraying extends the conditioning and cooking time;
4.Main gear and pinion shaft adopt the carbonizing quenching with high accuracy; smooth driving, low noise and long service life;
5.Gearbox and driving holes' accuracy are guaranteed by specialized casting supplier and NCC;
6.The bearing and oil seal in the main drive are imported, and especially lubrication oil return system is available to ensure reliable bearing lubrication;
7.2 pc quick disassembling type precisely-cast die clamp is adopted to connect the die and quill flange, resulting in convenient and quick disassembling of die;
8.Pellet chamber door and feed chute are fully made of stainless steel with high anti-corrosion ability and long service life;
9.The connection between motor and gearbox adopts new type S-shape spring coupling with more convenient disassembling and assembling and more reliable use.

Different animals have special requirements of pellets,
We have several types of ring die pellet mills which can respectively produce livestock feed pellets, poultry feed pellets, aquatic feed pellets, etc.
a. For pig, the pellet diameter is usually ø3.5-6.5mm.
b. For cattle, the pellet diameter is usually ø4.5-8mm.
c. For chicken, pellet diameter is usually ø3.2mm.
d. For fish, pellet diameter is usuallyø2.0, ø2.5, ø3.0mm.
e. For shrimps, pellet diameter is usually ø1.0-ø3.5mm.
The technical of poultry feed production machine/animal feed production machine
Model

SZLH250

SZLH320

SZLH350

SZLH400

SZLH420

SZLH508

Main Motor Power (kw|)

22

37

55

90

110

160

Conditioner Power (kw)

1.5

2.2

2.2

3

5.5

7.5

Dia of mould (mm)

250

320

350

400

420

508

Feeder

Power (kw)

0.75

1.5

1.5

1.5

1.5

2.2

Size of Finished pellets (mm)

1.5-18

1.5-18

1.5-18

1.5-18

1.5-18

1.5-18

Yeild (t/h)

1-2

2-4

2-6

3-8

4-12

4-18
Advantages of mini pellet machine
1. Durable spare parts. Reliable quality of broad use, high efficiency.
2. Simple and automatic operation. Low energy consumption and less manpower.
3. Easy maintenance, Perfect technical design with less labor.
4. The final product pellet is smooth, dried, clean and good smelling.
1. The complete machine transmission parts include electric motor with Switzerland "SKF" high quality bearing, ensure the high quality of pellet feed.
2. Adopt international advanced piping system and import pressure regulating valve.
3. Equipped with steam automatic regulatory system to keep refining temperature constant.
4. Customize pellet mill with double layer or three layers.
5. Main engine drives with high precision gear, ring die in quick detaching encircling hoop type, output higher 20% than belt drive.
6. Our motor is pellet maker machine
7. The conditioner is stainless
8. Gear wheel we mainly adopt American CPM
Main parameters of poultry feed production machine/animal feed production machine
| | |
| --- | --- |
| Spare part | Brand Name |
| Electric motor | pellet maker machine (Germany) |
| Level detector | Autonics (Korea) |
| Crusher Bearing | NSK(Japan) |
| Pellet machine bearing | SKF(Sweden) |
| IPC(industrial personal computer) | ADVANTECH Industrial Controlled Computer (Taiwan) |
| position switches | Omron (Japan) |
| Reduction box | Itc cathay Pacific (Jiangsu China) |
Brief introduction of poultry feed production machine/animal feed production machine
the whole production line main include 7 systems:
1. materials receiving and cleaning system
2. crushing system
3.automatic batching and mixing system
4.pelletizing and cooling system
5.packing system
6.auxiliary equipment
7.electric control system
If you are interested in purchasing Feed Machine, home uses animal feed pellet machines (Crushing Machine, Mixing Machine, Feed Pellet Machine, and Feed Pellet
Production Line, Wood Pellet Machine, Wood Pellet Production Line, Biomass
Energy Production Line, Extruding Machine, Cooling Machine, Drying
Machine...)
Please give me and yourself a chance. There is our contact information.
easy to operate, high yield, good shape, the cut potato chips French fries surface smooth, uniform thickness and thickness can be adjusted freely. The new energy-saving frying machine has electric heating, coal heating and other forms. pellet maker machine uses imported high-quality stainless steel materials, exquisite workmanship, sturdiness and durability.
Jinan Joysun Machinery Co., Ltd.: In line with the principle of good faith management, with the tenet of "honesty, quality, and credibility", we adhere to the entrepreneurial spirit of "pioneering, pragmatic, and trustworthy" and create a dedicated service for each customer. Value, so that customers can buy the rest assured that the comfortable. Choose Jinan Joysun Machinery Co., Ltd., so you no worries! Do the product first, then do the market, the customer's praise is the best advertisement! Jinan Joysun Machinery Co., Ltd. works hand in hand with you!