Product Description
Product Description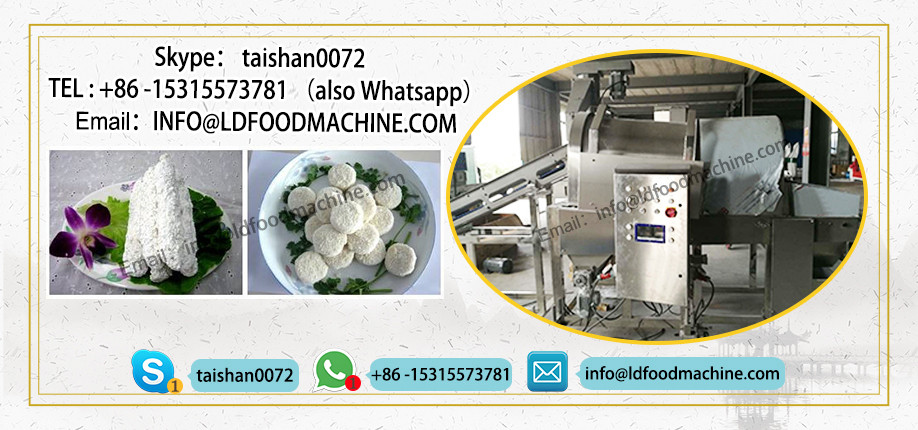 Specifications:
Features:
1, using zinc oxide as feed additives, the cost is low. Zinc oxide compared with other zinc source obviously has low unit cost, to reduce feed costs, adding amounts is 44% of the zinc sulfate monohydrate, 28% of the seven water zinc sulfate.
2, zinc oxide as dry powdered zinc source, has good stability in the feeds, no water, no agglomerate, invariance, facilitate feed processing and long-term storage, has small effects on vitamin in feeds.
Purpose: liangjiang brand feed zinc oxide for poultry, livestock, fishery, at all levels of various types of feed additive zinc supplementation.
3. Liangjiang brand zinc oxide direclt process, Used in rubbers, phosphating solutions, coatings, paints, varistors, thin films, thermal conductive materials and other industries. The heavy metal contents of zinc ingot or zinc slag directly affect the heavy metal impurity content of product, the products with low heavy metals, can also be used in animals feed, medicine, health care and other industries.
Item No.1 Liangjiang brand zinc oxide, request for Phosphating solution:
The phosphating liquid production for the raw materials is very high.Obviously, more strict for zinc oxide. Reaction with Phosphoric acid and zinc oxide, if the low purity of zinc in zinc oxide or the purity of zinc oxide is not enough. Two situations as follows,
No.1 Consumes more raw materials,reaction with Phosphoric acid. It will affect the purity of the products.
No.2 The lead purity of zinc oxide, higher or lower, affects the transparency of the phosphating liquid. Because zinc metlas could be soluble in acids solvent during the heating process.Generally, use zinc oxide indirectly process. Besides, mainly supply Zinc Ions,the main components of phosphating film. zinc phosphate made by reaction with Zinc oxide and phosphoric acid, could be used in metals surface, Anticorrosive, antirust, that's zinc phosphate coating on metal surface, as antirust pigment.
Classification:
Zinc Oxide
Model Name:
Feed Grade Zinc Oxide Powder
production process:
Indirectly process
MF:
Zno
Zinc Oxide Certificate
ISO/REACH/SGS/ROSH
Grade Standard
feed grade
Supply Ability
500Ton/Tons per Month
Appearance
White powder
Place of Origin:
Shanghai China (Mainland)
Port
Shanghai
Application:
feed grade zinc oxide is suitable for supplementary zinc food additive in various kinds of feed such as birds, domestic animal, and fish's feed etc.
Chemical Name
Zinc oxide
Other name
Feed Grade Zinc Oxide Powder
Formula
Zno( notes: atomic weight Zn 65.38 plus atomic weight O 15.9994 equals 81.3794)
CAS No.
1314-13-2
EINECS NO.
215-222-5
Molecular Weight
81.37
Appearance
White hexagonal crystals or powders. Tasteless, nontoxic, fine.
Bulk density
5.606g/cm3
Refraction
2.008-2.029
Factory
Shanghai liangjiang titanium white product co.,ltd
Product Name
Zinc Oxide 70%
Name of Active Substance
Zinc Oxide
CAS NO
1314-13-2
Standard
FCC/USP/BP/EP
Packing
Inside: vacauumed aseptic PE bags, 20kg per bag.Outside: kraft paper bag or carton
Packages size can also be offered according to customer requirement

Outside: kraft paper bag or carton
grayish yellow granule
Packages size can also be offered according to customer requirement
≥70%
Molecular Weight
81.39
Loss on drying
≤10.0%
Granularity
100% pass 1.19mm sieve
Heavy metals(Pb)
≤20mg/kg
Cd
≤20mg/kg
Hg
≤0.5mg/kg
As
≤8mg/kg
Stability and storage
The product should be contained in unopened original package, protected from light in a dry place at low temperature ( ≤15°C ). Once it is opened, please use it up in a short time.
The shelf life is 24 months for the unopened product stored in recommended condition.
Uses
Reduce the exudation of intestinal fluid, converge intestinal tract and decrease the diarrhea rate;Promote proliferation of intestinal epithelium cells, promote the growth of animals; Restrain pathogenic microorganism growth, promote beneficial bacteria growth; Avoid exceeding of zinc, reduce zinc pollution.
Detailed Images

Our Company
Shanghai Liangjiang Titanium white product Co., Ltd. was founded in 2000,as a large enterprises originally engaged in produce and process chemical raw materials,mainly the surface treatment of titanium dioxide (coated).After restructured to a diversified high-tech enterprise of produce and sale raw chemical material in 2006, we engaged in developing and produce powder materials. The company now consisting of five plants of Titanium Dioxide Factory, Barium Mines Factory, lithopone Factory,zinc products Factory, alumina Factory, "Liangjiang" as the brand, the main products are Titanium Dioxide , Barium Sulfate, Lithopone, Zinc Oxide, Alumina,Aluminum Hydroxide, Manganese Carbonate, Antimony Trioxide and others, totally more than 20 kinds. Professional technicanand manager with strong technical and scientific management of long period of accumulation and development let us achieved the advantage and market leadership of the industry.

Control Laboratory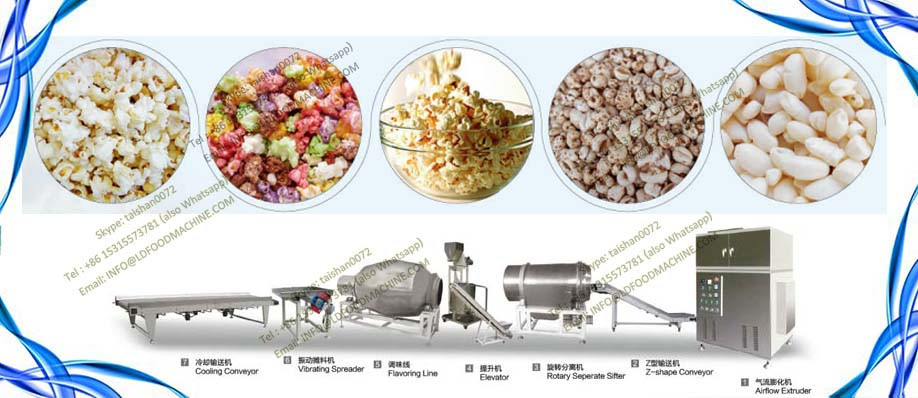 OUR TEAM

ShangHai LiangJiang Titanium White Product Co.,Ltd has six core values which

govern everything we do and are an important part of the company's DNA. Our six

core values are codified in our company's management systems for hiring, training

and performance evaluation.

Δ Title: LIANGJIANG's Culture Values

Introduction: Introduction: Customer First

The interests of our community of users and paying members must be our first priority.

Δ Teamwork
We expect our employees to collaborate as a team. We encourage input from

our employees in the decision-making process, and expect every employee to

commit to the team's objectives.

Δ Embrace Change

We operate in a fast-evolving industry. We ask our employees to maintain

flexibility,continue to innovate and adapt to new business conditions and practice.

Δ Integrity

Integrity is at the heart of our business as trust is an essential element of a

marketplace. We expect our employees to uphold the highest standards of

integrity and to deliver on their commitments.

Δ Passion

Our employees are encouraged to act with passion whether it is serving

customers or developing new services and products.

Δ Commitment

Our employees have a dedicated CAS 1314-13-2 Animal Feed Grade Zinc Oxide Powder used in fertilizers and commitment to understanding

and delivering on the needs of Chinese and global SMEs.

Our Service
1. Know the customers needs
We have 10 years of operating experience in this industry, We have 5 years
cooperation with all kinds of brand cooperation in foreign trade import and export,
We know our understandings for customers' needs, our considerate service, think
what they want to or they never think!
2. Faster delivery time
Our staff, full of passion, with the most reasonable, the most efficient labor, supply
the best samples and goods to the clients at faster speed!
3. Strong supply capacity
Whatever big orders or small orders, we will grasp the opportunity the customers
give us , Shanghai liangjiang has its own factory, we can guarantee the completion
of orders smoothly, at the same time of improving quality, and constantly improve
the quality.
4. Honesty is the best policy
Many years of efforts, we strict with themselves, guarantee the customer receive
the sample quality same as the goods, we cherish the samples and big goods into
every client, solve the smallest friction between the customers, eventually to achieve
a win-win result.
5. Strong Research and Development team
In order to make us more core competitiveness in the industry, we have also has
carried on the research and development for the other fillers, such as barium sulfate
( precipitation / superfine), calcium carbonate (light/heavy), manganese carbonate
series products, improve our competitive advantages in the industry, meet the
requirements of customers of high, medium and low, service the different needs of
various industries, we aspires to be the supplier of the world's CAS 1314-13-2 Animal Feed Grade Zinc Oxide Powder used in fertilizers chemical
raw materials, show our value of the products made in China!

CAS 1314-13-2 Animal Feed Grade Zinc Oxide Powder used in fertilizers Completed a series of bread and hamburger productions such as continuous tableting, dough sheet finishing, sheet rolling, pattern making, quantitative cutting, stuffing, and forming an automatic swing plate. The whole process of mass production of bread and hamburgers was realized.
CAS 1314-13-2 Animal Feed Grade Zinc Oxide Powder used in fertilizers Features:
CAS 1314-13-2 Animal Feed Grade Zinc Oxide Powder used in fertilizers] uses a number of advanced technologies to integrate photoelectric sensing, electromagnetic induction, human-machine interface, microcomputer programming, new materials, and bionic technologies, with a high degree of automation. Materials used and packaging materials, etc.: All materials in contact with the surface are stainless steel, polypropylene, PU, latex, nylon 1010, etc. that meet food-grade safety requirements. is sealed with stainless steel and polycarbonate plates. Can meet the needs of large-scale industrial production, scale production of a machine can produce drawing bread, hamburgers, French bread and so on.
Jinan Joysun Machinery Co., Ltd. is a modern food machinery and equipment manufacturing enterprise integration R&D, manufacturing, sales, and after-sales services.