Product Description
[ROTEX MASTER] Feed Pellet Production Line
>>.Advantage and Working Principle of Feed Pellet Mill:
Pellets made by this machine are with high hardness, smooth surface and full of internal curing, which can not only improve digestion and absorption of nutrition but also kill the general pathogenic microorganisms and parasites. They can be used for feeding rabbits, fish, ducks, cattle, sheep and pigs, which have a higher economic benefit compared with mixed power feed.
>>.Thecnical Parameter of Feed pellet mill
| | | | | | |
| --- | --- | --- | --- | --- | --- |
| Item NO. | Power (kw) | Prodution Capacity | Feed Pellet Diameter(mm) | Size(mm) | Weight(kg) |
| YSKJ-120 | 3 | 0.08-0.1T/h | 3-4 | 650*400*800 | 108 |
| YSKJ-150 | 4-5.5 | 0.1-0.3T/h | 3-4 | 650*400*800 | 280 |
| YSKJ-200 | 11 | 0.1-0.3T/h | 3-6 | 1200*400*750 | 390 |
| YSKJ-250 | 18.5 | 0.3-0.5T/h | 2-6 | 1200*460*950 | 480 |
| YSKJ-350 | 22 | 0.7-1.0T/h | 2-8 | 1600*550*2400 | 1200 |
| YSKJ-400 | 37 | 1.0-1.5T/h | 2-8 | 1600*550*2500 | 1600 |
| YSKJ-450 | 45 | 1.2-2.0T/h | 2-8 | 1700*800*2500 | 1800 |
| YSKJ-550 | 55 | 2.0-3.5T/h | 2-8 | 1600*850*2500 | 1900 |
| YSKJ-800 | 75 | 3.0-5.0T/h | 2-8 | 1900*850*2500 | 2500 |
Flat Die Type Feed Pellet Mill Raw Materials:(Crushed corn,wheat,soybean,etc)

Flat die Pellet machine is a kind of granulating equipment .It directly press the crushed material such as corn, soybean,straw,grass,wheat brea,.etc into feed pellet,feed material size less than 5mm can directly use.
The pellet machine roller shape is cone. Make its mold outside speed is consistent, Don't appear dislocation
of the pressure wheel and the mould friction, reduce the resistance and reduce the kinetic energy loss, prolong the service life of the mould.
Produced Chichen Feed Pellet And Pig Feed Pellet Picture:
YSKJ120 Flat Die Type Chicken Feed Pellet Machine Pictures(Output 60-100kg/h):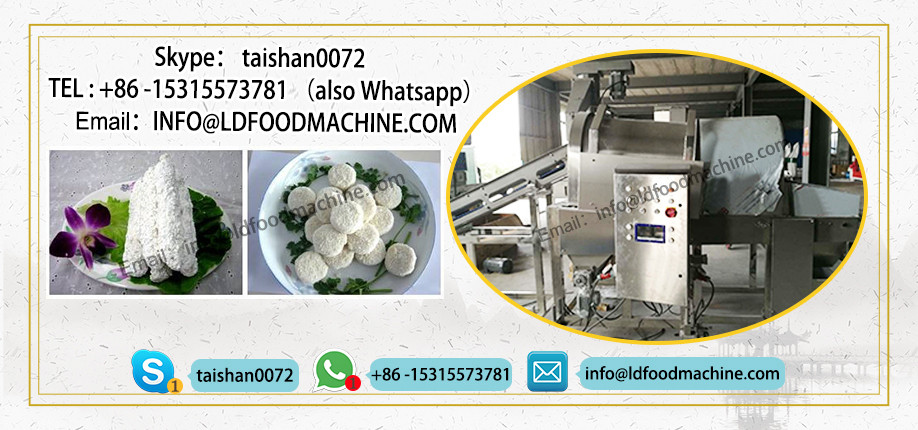 YSKJ-200/250 Flat Die Type Animal Feed Pellet Machine Pictures(Output 200-500kg/h):

High Capacity Flat Die Feed Pellet Mill Pictures Disply (Including Feeder):
Recommend Low Price Chicken Feed Pellet Production Line (Output 300-1500kg/h):
Including: Feed Hammer Mill--Feed Mixer--Screw Elevator--Feed Pellet Mill
>Feed hammer mill:power 11kw,grind corn output 1t/h,sieve size 4mm and 8mm.
>Vertical feed mixer: power 3kw,mix capacity 1t/batch,6-10minutes/batch,CV
>Feed pellet mill:power18.5kw,pellet mill produce pellet feed capacity 500kg/h.

FAQ
1. Q: Are you a trading company or a manufacturer?
A: We are a manufacturer, which has almost 5 years of experience in this industry and be able to offer you the best quality and price.
2. Q: How can I get to your company?
A: You can get a flight to Jinan Airport. We are just about 40 mins away from Jinan Airport.
3. Q: How long is your warranty period?
A: One Year (Calculated from the equipment arrives the customer's side).
4. Q: Will you send engineers to install the plant?
A: yes, but at an extra cost payable by the customer. Or you can get local contractors to do the commissioning and we send one supervising engineer.
5. Q: Have you sold your products to Europe?
A: Yes, We have designed and installed more than 1000 turnkey pellet lines. Many of our customers are from Europe, including Finland, Belgium, Romania, etc.
Our Services
Pre-sale service:
•Provide customers the parameters and confirm necessary technical points
•Share photos and videos with clients
•Show our factory to clients for checking
On-purchase service:
•Keep clients informed of the production progress
•Send photos to clients before shipment for checking •Arrange the visa for engineers who will go for guide assembly
After-sale service:
•Training and all-around technical guidance for operation, commission and maintenance
•Engineers abroad to for guide assembly
•Detailed drawings from front view, vertical view, side view
Contact Jenny freely:
1. what capacity do you want for an hour?
2. what are the raw materials do you want to make pellets?
3. What kind of animal do you feed for? 4. What is the diameter do you want for the finished pellets?
5. What is the industrial voltage there? China is 380V 50HZ 3PHASE. Pls help to confirm whether they are same.
Best Regards,
Jenny
Email: machine14(at)rotexmaster.com
Skype: pelletindustry04
M.p: 18615687605
Tel: 531-83318718
[ROTEX MASTER] Broiler chicken fodder machine/feed production line: Jenny Lei
[ROTEX MASTER] Broiler chicken fodder machine/feed production line: shandong rotex machinery co.,ltd
[ROTEX MASTER] Broiler chicken fodder machine/feed production line Poultry Feed Pellet Mill Vedio Link:
https://www.[ROTEX MASTER] Broiler chicken fodder machine/feed production line.com/watch?v=Yq3aMbLRnb0
[ROTEX MASTER] Broiler chicken fodder machine/feed production line Completed a series of bread and hamburger productions such as continuous tableting, dough sheet finishing, sheet rolling, pattern making, quantitative cutting, stuffing, and forming an automatic swing plate. The whole process of mass production of bread and hamburgers was realized.
[ROTEX MASTER] Broiler chicken fodder machine/feed production line Features:
[ROTEX MASTER] Broiler chicken fodder machine/feed production line] uses a number of advanced technologies to integrate photoelectric sensing, electromagnetic induction, human-machine interface, microcomputer programming, new materials, and bionic technologies, with a high degree of automation. Materials used and packaging materials, etc.: All materials in contact with the surface are stainless steel, polypropylene, PU, latex, nylon 1010, etc. that meet food-grade safety requirements. is sealed with stainless steel and polycarbonate plates. Can meet the needs of large-scale industrial production, scale production of a machine can produce drawing bread, hamburgers, French bread and so on.
Jinan Joysun Machinery Co., Ltd. is a modern food machinery and equipment manufacturing enterprise integration R&D, manufacturing, sales, and after-sales services.