Product Description
TTX high quality purely powder Neutral protease enzyme as animal health
Protease, feed additives, enzymes, industrial enzyme, neutral enzyme, protease for textile, neutral protease fpr textile
Product Description
Description
TTX neutral protease is an endo-proteinase extract from bacillus subtilis1.398 by a liquid submerged fermentation technique and refined by an advanced post-treatment technique. It can rapidly hydrolyze the macromolecular protein into peptone, peptides, and finally into amino acids, applicable to leather depilation softening,silk degumming, toothpaste, soap, detergent, baking,dairy and other industries.
Specification
Name

Neutral Protease

Carrier

Starch

Activity

50,000 U/g

Optimum pH

7.5

Form

Powder

Valid pH range

6-11.5

Color

Tawny

Optimum temperature

55℃

Loss on drying

≤8%

Valid temperature range

30-80℃

Packaging

20kg/bag

Storage

Six months under 25℃

Particle size

More than 80% pass through standard sieve of 40 meshes
Definition of content (GB/T23527-2009)
One unit (U) of neutral protease activity is defined as the amount of enzyme which liberates 1 μg tyrosine per minute from substrate casein at PH 7.5 and 30℃.
Application (Detaied dosage should be depending on ingredients and other considerations)
1. Leather processing: Depilation is complete, no obvious damage, pores is smoothening and light. Recommended dosage: 150~300u/g for leather depilation, 8~15u/g for leather softening, e.g the dosage of 100000 U/g neutral protease is 0.15-0.30% for leather deplilation, 0.008-0.015% for leather soften.
2. Silk degumming: pretreatment→ dehydration→acid treating (Protease18-24u/ml, soap 0.75%, 40℃, 30-60min, pH7.0)→ dehydration→degumming→ washing→ dehydration→ fluffing→ drying→ fluffing.
3. In the textile industry, wool treated with neutral protease feel soft and smooth, no contractility, the tensile force is higher than normal method. It is also suitable for silk degumming and silk refining.
Physical and chemical properties for neutral protease
Production process for protease
Packaging & Shipping
1. Packaging: Paper-plastic composite bag, 20kg/bag or as requirement
2. Storage: 6 months under 25℃ in cool and dry place. Avoid the high temperature and direct sunlight.
After the package is opened, use early. The package should be sealed if it hasn't been completely used.
3. During the storage and usage, avoid the contact with heavy-metal ions (Fe3+, Cu2+, Hg+, Pb+) and oxidizer.
4. Delivery date: 10-20 days after confirmed contract
5. Port of loading: Qingdao, China by sea or as requirement
One 20'GP can contain 10 -13 tons
Certificates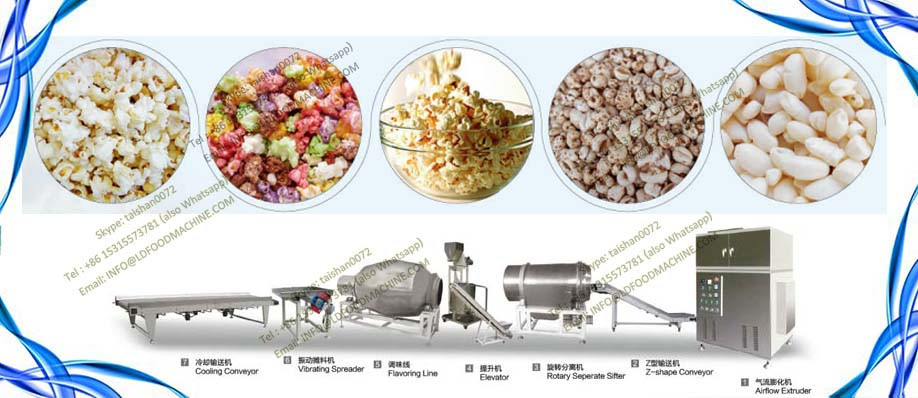 Company Information
We have more than 16 years manufacturing experiences and more than 6 years exporting experience in this particular line.
We are dedicating to develop modern feed additives (enzymes) and continually update the latest technology and processing workshop:
In 1998, started to produce feed flavors and sweeteners.
In 2000, started to develop phytase with an improved property
In 2002, became the first phytase supplier in China.
In 2006, the first liquid phytase producer in China.
In 2007, started to produce liquid enzyme and the first beta mannanase producer in China
In 2009, the first producer of alpha galactosidase in China.
In 2010, successfully developed acidic β-mannanase which is both acid resistant and thermostable.
In 2011, established Shanghe bio-fermentation plant (Jinan Nornoon Biological Engineering Co., Ltd.), dedicated to enzyme fermentation, annual production capacity of 3000 tons. At the same year, we developed out thermostable phytase
In 2012, the first keratinase producer in China. At the same time, isolate strain of Aspergillus niger by traditional mutation process and produce BIOFENZYME, which contains high activity of multiple enzymes. At the same year, started develop food enzyme series products.
In 2013, the spray dry tower construction completed and come on line.
In 2014, started to produce protease including acid protease, neutral protease, alkaline protease and keratinase, at the same time, developed refined phytase 1000000 U/g, all dissolve in water, without carrier
5. Our professional services and experiences will make us be your trustful supplier.
We have been working hard.
We believe we must become the most attractive supplier of feed additives and provides the highest value to the client as the provider enzymic preparation.
Contact us:
TELTTX high quality purely powder Neutral protease enzyme as animal health87159986
FAXTTX high quality purely powder Neutral protease enzyme as animal health87950220
Skype: Marina.Cui
Add.: 6F Quanjinghongyuan Business Building, 69 Yangguangxin Road, Jinan, China
TTX high quality purely powder Neutral protease enzyme as animal health Completed a series of bread and hamburger productions such as continuous tableting, dough sheet finishing, sheet rolling, pattern making, quantitative cutting, stuffing, and forming an automatic swing plate. The whole process of mass production of bread and hamburgers was realized.
TTX high quality purely powder Neutral protease enzyme as animal health Features:
TTX high quality purely powder Neutral protease enzyme as animal health] uses a number of advanced technologies to integrate photoelectric sensing, electromagnetic induction, human-machine interface, microcomputer programming, new materials, and bionic technologies, with a high degree of automation. Materials used and packaging materials, etc.: All materials in contact with the surface are stainless steel, polypropylene, PU, latex, nylon 1010, etc. that meet food-grade safety requirements. is sealed with stainless steel and polycarbonate plates. Can meet the needs of large-scale industrial production, scale production of a machine can produce drawing bread, hamburgers, French bread and so on.
Jinan Joysun Machinery Co., Ltd. is a modern food machinery and equipment manufacturing enterprise integration R&D, manufacturing, sales, and after-sales services.