Product Description
Product Features
Taking high-nucleic acid Saccharomyces Cerevisiae as strain, molasses pure culture Saccharomyces Cerevisiae hydrolysate is a kind of bacterium made in such a way: Main raw material cane molasses undergoes low-concentration liquid aerobic fermentation and then fully releases cellular content with efficient wall breaking technology; cellular content will be hydrolyzed into nutrient small peptide, multi-functional polypeptide, free nucleotide and free amino acid, after enzymolysis by multi-union oriented enzymolysis technology of nuclease and protease. This product mainly consists of yeast nucleic acid and nucleotide, yeast small peptide, free amino acid, digestive enzyme, Vitamin B, β-glucan, mannan, etc.
Physical properties: it's light yellow powder with yeast's unique fragrance.
Product Benefits
1. Liver protection,improve overall gut integrity and preserve gut health.
2. Improve cellular and humoral immunities of animal body.
3. Improve intestinal digestion, accelerate absorption for nutriments and reduce offensive odor of excrement.
4. Increase number of beneficial microorganisms and decrease number of harmful microorganisms in intestinal tract.
5. With flavor nucleotides, Good attractant to enhance the palatability
6. With addition this product, the disgusting taste in fodder can be covered up.
7. Able to absorb mycotoxin in fodder

Product Index
| Appearance | Smell | Crude protein (%) | Small peptide (%) | Free amino acid (%) |
| --- | --- | --- | --- | --- |
| Light Yellow powder | No unpleasant smell | ≥50 | ≥25 | ≥15 |
| RNA(%) | Crude ash (%) | Moisture (%) | Acid soluble protein (%) | Amino acid nitrogen |
| ≥8 | ≤8 | ≤6 | ≥70 | ≥2.0 |
Key advantages
| | | |
| --- | --- | --- |
| strains | Pure molasses as raw material | Beer mud as raw material |
| Cultivate base | Single strain | There are differences depending on varieties of beer |
| Raw material handling | Separate ,concentrate and Remove impurities | Don't need Separate and concentrate |
| Flavor | pure and good | Beer flavor and bitterness |
| odor | aroma of yeast | Obviously odor of beer |
| Contact nucleic | ≥8% | ≥4% |
Amino acid analysis
| | |
| --- | --- |
| Lysine | 3.96 |
| Methionine | 0.75 |
| Cysteine | 0.38 |
| Threonine | 2.37 |
| Tryptophan | 0.72 |
| Valine | 2.91 |
| Arginine | 2.45 |
| Histidine | 1.15 |
| Isoleucine | 2.26 |
| Leucine | 3.63 |
| Phenylalanine | 2.25 |
Our core value
Nucleotide

Replenish nucleic for fast-growing animals

Accelerate intestinal epithelial cells differentiating, growing and re-mediating

Promote immune cells differentiating and immune globulin generating

Improve aquatic animals anti-stress ability

Flavor nucleotide could stimulate feeding center to improve appetite

Free Amino Acid

Involve in enzyme and metablism system

Flavor amino acid stimulate appetite

Effectively involve in protein synthesis

Enhance mineral element absorption

Functional and Nutitional Small Peptide

Promote the growth and repair of intestinal mucosa

Scavenge free radical from the body, resist oxidation and regulate immuntiy

High efficient absorption and utilization

Reducing the energy consumption of animal synthetic body

Yeast Cell Wall Polysaccharides

Enhance the body nonspecific immunity and specific immunity

Optimize the micro ecological environment of the gastrointestinal tract, reducing the gastrointestinal diseases and activating the immune

Promote growth

Absorbed fungal toxin
Hygiene indicators
Item

Index

Index

PH

4.0-7.5

Arsenic (in As), mg / kg ≤

10.0

Lead (in terms of Pb), mg / kg ≤

10.0

Salmonella

should not be detected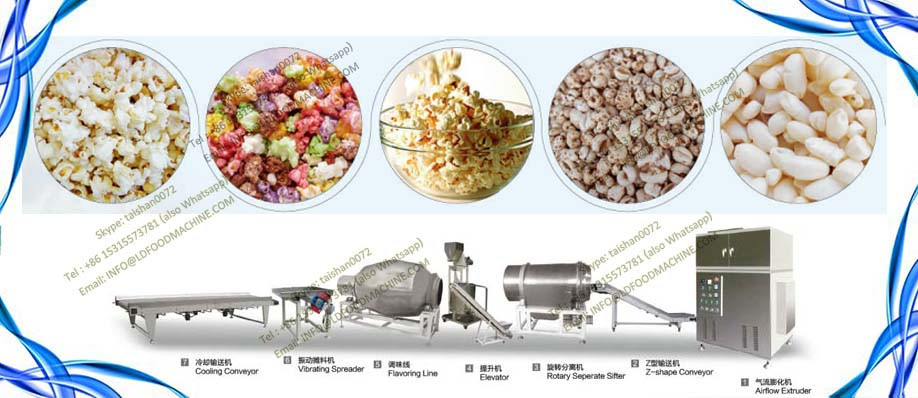 molasses yeast powder Saccharomyces cerevisiae animal feed additive is our company's self-developed molasses yeast powder Saccharomyces cerevisiae animal feed additive according to European and American equipment, molasses yeast powder Saccharomyces cerevisiae animal feed additive has a high degree of automation, stability, simple operation, high yield, short process time and other characteristics, and effectively improve the various defects in the original tradition. Widely used in all kinds of baby rice noodles, sesame paste, walnut paste products, is a new and efficient . produced foods with unique shape, many flavors and colors, and scientific scientific nutrition, has a reasonable structural design, screw is a special material, has a fast self-cleaning function, high machine stability, easy to learn, accurate parameters Control can ensure that the products produced have the same shape, taste and color.
Jinan Joysun Machinery Co., Ltd. was established in 1993. Jinan Joysun Machinery Co., Ltd. is located in Shandong Province with a registered capital of 2 million RMB and covers an area of 9,800 square meters. Jinan Joysun Machinery Co., Ltd. is a professional food machinery manufacturing company integrating research and development, professional production, direct sales and after-sales services. We took the lead in awarding and passing the quality standards of commercial products in Shandong Province, and successfully passed ISO9001:2008 international quality management system certification, and exported to the European Union's CE safety certification, BV certification, third-party certification. Now we have successfully obtained the trademark.