Product Description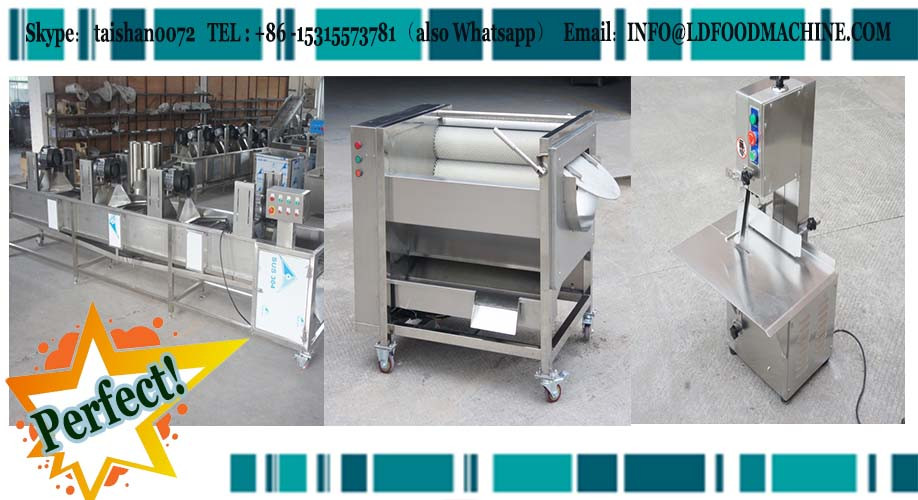 Size of dry ice
a. Block: cuboids, international standard cross-sectional area of 125×105mm, adjustable thickness of 15-50mm, a customized size of 350×350mm is also available.
b. Particle: Φ1.5mm, 2mm, 3mm


This machine has stable function and tuns reliably. The dry ice blocks are mainly used on airline food,cold chain transportation,etc.

Dry ice block machine
Series
Model
Motor power
(kw)
Dry ice size
(mm)
Min Max
(kg/h)
Raw materials
(t/m³)
CO
Transformation rate
Liquid inlet pressure
(Mpa)
Liquid inlet diameter
(mm)
Exhaust pipe diameter
(mm)
Fuel tankage
(L)
Overall dimension
(cm)
Weight
(kg)
1
HYDI-B100-01
7.5
125×105×
(10-60)
120
185
≥1.48
40%-43.5%
≤2.1
Φ 10
Φ 50
280
143×110×160
1200
2
HYDI-B100-02
2×7.5
125×105×
(10-60)
240
370
≥1.48
40%-43.5%
≤2.1
2×Φ 10
2×Φ 50
300
150×140×160
1600
3
HYDI-B500-01
11
210×180×
(20-210)
300
500
≥1.45
40%-43.5%
≤2.1
Φ 20
2×Φ 50
280
250×110×170
2100
4
HYDI-B500-02
2×11
210×180×
(20-210)
600
1000
≥1.45
40%-43.5%
≤2.1
Φ 20
4×Φ 50
350
250×140×170
2800




Dry ice pelletizer machine
Series
Model
Motor power
(kw)
Dry ice size
(mm)
Min Max (kg/h)
Raw materials
(t/m³)
CO Transformation rate
Liquid inlet pressure
(Mpa)
Liquid inlet diameter
(mm)
Exhaust pipe diameter
(mm)
Fuel tankage
(L)
Overall dimension
(cm)
Weight
(kg)
1
HYDI-C50-01
3
Φ3-Φ16
50 50
≥1.48
40%-43.5%
≤2.1
Φ 8
Φ 50
100
110×60×120
400
2
HYDI-C100-01
5.5
Φ3-Φ19
100 100
≥1.48
40%-43.5%
≤2.1
Φ 10
Φ 50
180
150×80×140
750
3
HYDI-C200-01
11
Φ3-Φ19
180 200
≥1.50
40%-43.5%
≤2.1
Φ 20
2×Φ 50
280
175×110×170
1300
4
HYDI-C300-01
15
Φ3-Φ19
270 300
≥1.50
40%-43.5%
≤2.1
Φ 20
2×Φ 50
280
215×110×170
1700
5
HYDI-C200-02
15
Φ3-Φ19
360 400
≥1.50
40%-43.5%
≤2.1
Φ 20
2×Φ 50
280
175×135×170
2100
6
HYDI-C300-02
18.5
Φ3-Φ19
460 500
≥1.50
40%-43.5%
≤2.1
Φ 20
4×Φ 50
350
215×140×170
2200

We could make machine with different product specifications and production for you.






Cleaning with dry ice (Dry ice blasting machine)
This new development is quickly expanding around the world.One system uses small rice size pellets of dry ice shooting them out of a jet nozzle with compressed air .Tt works some what like sandblasting or high-pressure water or steam blasting,with superior results. The frigid temperature of the dry ice is -78ºC.
Unique features
SUS304 materials consutrction appears beautiful and reliable use
Control ice counversion stably by frequency conversion adjusting speed
Various spray guns applicable for differernt cleaning
Pneumatic vibrator makes ice supply evenly and smoothly
260mm wheels increases machine stability.
Series
Model
Motor power
(kw)
Voltage
(VAC)
Air supply pressure range
(Mpa)
Air consumption
(m³/min)
Dry ice size
(mm)
With ice
(kg/min)
Hopper capacity
(L)
Air hose length
(m)
Connector screw thread
(")
Ice blater hose length
(m)
Overall dimension (cm)
Weight
(kg)
1
HYDI-550-J
0.55
220
0.4-1.2
3
Φ1.5-Φ4
0.1-2.0
20
9
3/4
6
50×40×100
80
2
HYDI-750-W
0.75
220
0.4-1.2
4
Φ1.5-Φ4
0.1-3.0
28
9
1
6
58×46×110
160
3
HYDI-750-1
0.75
220
0.4-1.2
4
Φ1.5-Φ4
0.1-4.0
28
9
1
6
58×46×110
150



Dry ice fog machine

model:HYDI-4000
Outer Size:62×40×67
Weight:22kg
Power:2kw+2kw
Voltage:AC220V
Water Capacity:55L
And Water:25L-40L

Dry ice fog machine is widely used in shows at theatre, troupe,and wedding party etc.Stainless steel shell and beautiful design.This unit has anti-dry,auto-temperature control and free choice on power input function. It has very low nosie,and compact structure with nice appearnce,convenient to use and far spray. It is brand new for stage use.






Dry ice heat preservation box
HYDI-250
Outer Size:115cm×75cm×103cm
Inner Size:95cm×55cm×63cm
Capacity:310L
Weight:70kg
Heat loss:4~7%/24her

HYDI-250 Dry ice cooler box of imported low temperature engineering plastics production,greatly improving the thermal insulation properies,wear resistance.Can be stored for more than 350kg block of dry ice or 250kg particles of dry ice,choose a fixed corner feet and heavy rollers.





Related Products
hospital ice machine for labratory
ice flack machine
ice block making machine prices
8kg/min kitchen equipment ice pulverizer machine with CE
Switching on the power,machine for dry fish putting the fish into machine bin, then clicking the switch button, Fish cutting machine the machine will start to work, 20 to 30 seconds later, turning off and opening the discharge hole, pointing switch button to fish logo, the scaling will be finished.Fish cutting machine is mainly used for removing all kinds of fresh fish scale, adopting brush structure that is no hurt to fish. machine for dry fish is made of high quality stainless steel which is clear and healthy, up to the international standard of food sanitation. The stainless steel fish descaler has advantage of quickly removing speed and time saving, labor saving, hygiene and healthy, very fit for restaurant, hotel, eatery, fish shop, super market, fish suppliers, fish processing factory, and so on.
JHJHK
Fish cutting machine Adopting pure 304 high nickel stainless steel to manufacture, the machine is with clean and sanitary appearance, machine for dry fish no alkali and rust. Fish cutting machine Also can customize special size as required.machine for dry fish at suitable location, checking whether each bolt is fastening. There is water inlet installed on the offside of the machine for dry fish, can automatically washing and cleaning fish in the scaling processing after connecting tap water.