Product Description
Flow Biscuit Packing Machine
FUNCTION & CHARACTERISTICS:
1. Automatic microcomputer control, automatically display length. Quantity, error, etc.
2. Operation shortcut and convenient, distinct efficiency.
3. High precision, strong sealing performance, high stability.
Product specification of Flow Sandwich Cookie Packing Machine JY-300/DXD-300:
Production Capacity

30-140(one cutting knife)

80-290(double)

80-350(three)

Packing shape

Square, rectangle, circular, ellipse and flake etc.

Packing

range

The length of the bags

170-400mm

80-300mm

60-100mm

Width (mm)

35-100mm

Height (mm)

20-60mm

3-40mm

2-30mm

Max. Width of film

300mm

Max. Dia of film

350mm

Gross power

3kw

Power supply

220v 50-60HZ

Gross weight

900kg

Overall dimensions(mm)

4200*850*1550( L * W * H)

Thickness of the film:

0.045-0.05mm
The Sample of Biscuits: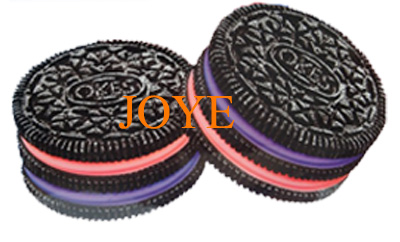 Machine Picture: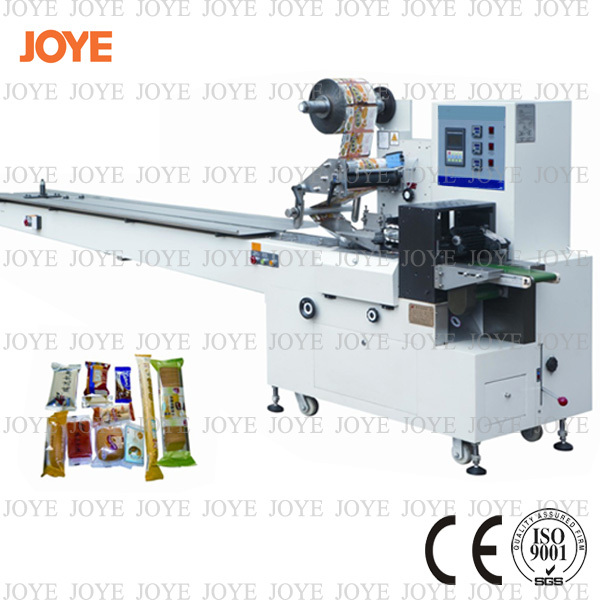 Details Of Machine:
1.The Bag Length is adjustable by means of the controller.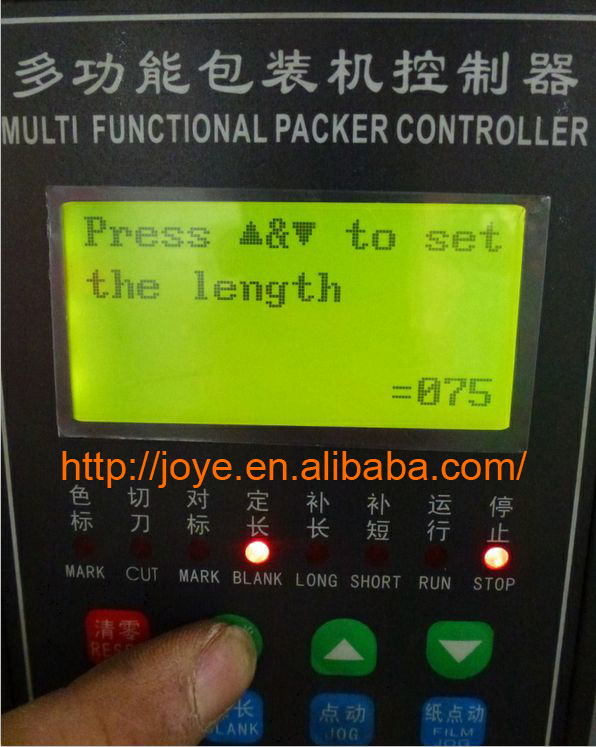 2. The film Width can be changed through the Former.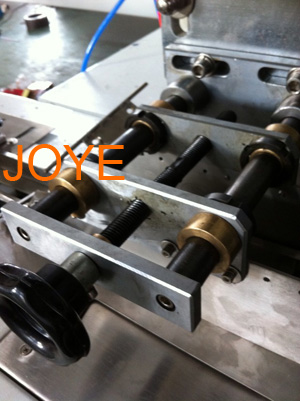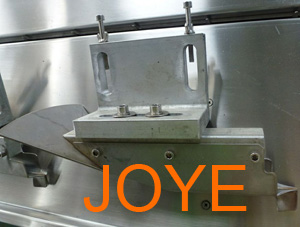 The advantages of Fix former is no waste packing film and products bag is beautiful.
The advantages of adjustable bag former is film Width can be changed that according to your needs.
Spare Parts and Tools attached the machine: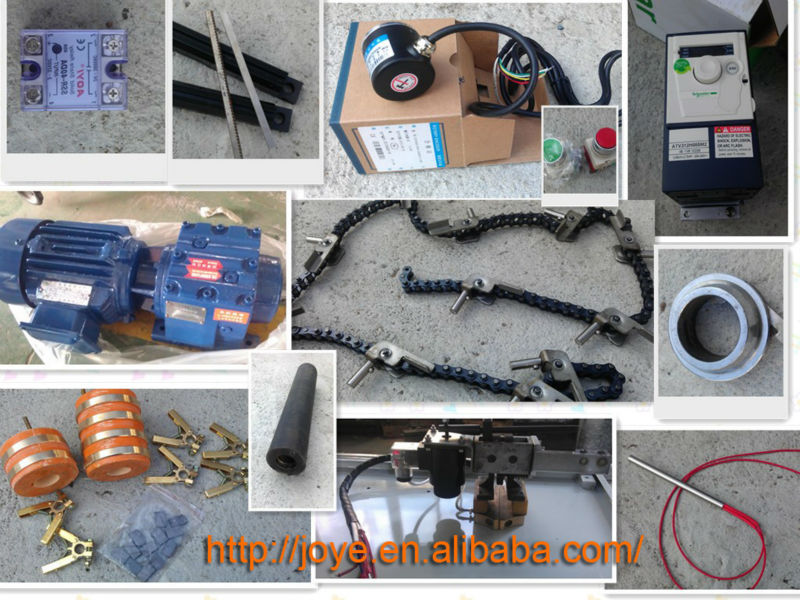 The Schematic Diagram: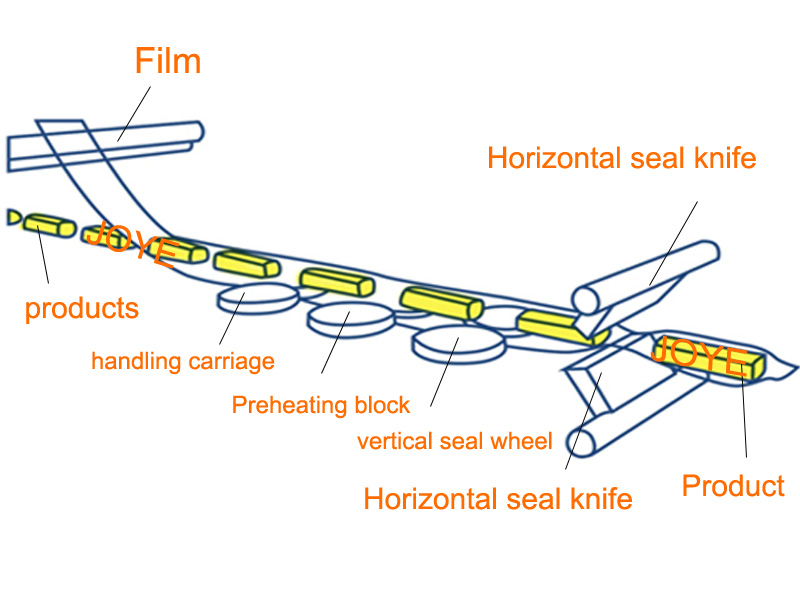 Advantage of Flow Sandwich Cookie Packing Machine JY-300/DXD-300:
1.The JY-300 Flow Sandwich Cookie Packing Machine stress the machine material.It adopt thickened cast iron to forming for increasing the machine weight so that the packing machine can run with high speed for a long time.
2.Our machine material stand the test.There are some factories who want to reduce the cost to use inferior stainless steel which not reach food grade.
But we use the food grade 304 stainless steel which is selected strictly for the part which connect with packing material.And if the packing material is special such as salt,we will adopt 316 stainless steel.
3.The JY-300 Flow Sandwich Cookie Packing Machine have special advantage to pack packing small piece of biscuit and similar production.It is stable, hygeian, high speed,accurate,with high packing performance.The finsihed production is look upmarket,attractive.The packing performance absolutely can improve your production degree and your company image.
4.JY-300 Flow Sandwich Cookie Packing Machine is the best choice to reduce package material and its cost.As we know,the package material is consumable items so that cost of package material for a long time is higher than the packing machine.The design of JY-300 can save package material to cost down.
5.The macthed fittings are not only durable but also easier to do daily maintain than same function model from other companies. Thus it can reduce the extra cost for maintain and time which maybe delay producing.If you are looking for a small pouch pillow packing machine now,the JY-300 Flow Sandwich Biscuit Packing Machine is the best choice for you.
Our Factory: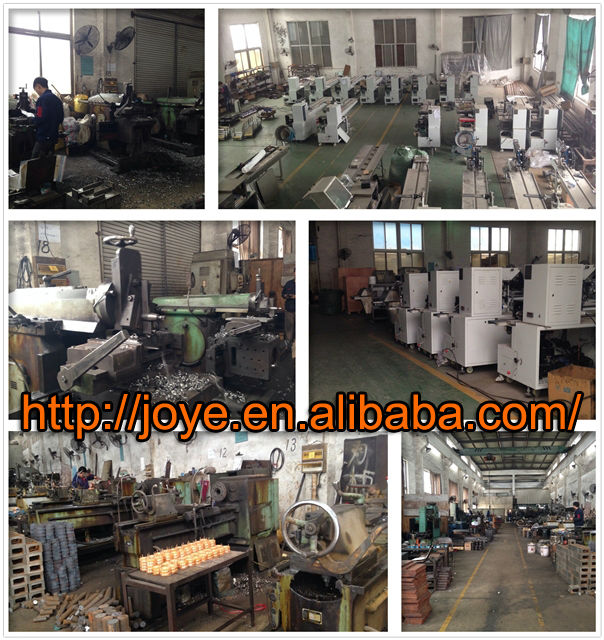 Packing Process: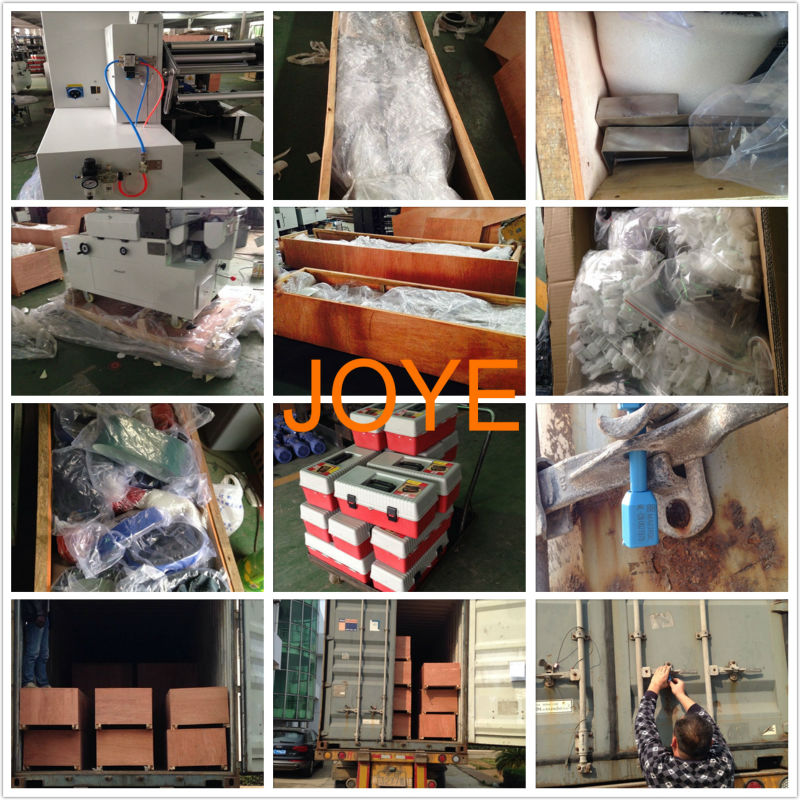 Super High Speed Flow Chocolate Biscuits/Granola Bar Biscuit Packing Machine JY-300/DXD-300 is suitable for foods such as casual products, soy products, meat, and aquatic products. is widely used in large, medium and small-sized fried food manufacturers, school canteens, and large-scale restaurants.
Jinan Joysun Machinery Co., Ltd. is a modern food machinery and equipment manufacturing enterprise integrating R&D, manufacturing, sales, and after-sales services.
The main production of food frying equipment, cleaning equipment, blanching cooking equipment, pasteurization line, drying machine, vacuum packaging machines and other food processing equipment.
Super High Speed Flow Chocolate Biscuits/Granola Bar Biscuit Packing Machine JY-300/DXD-300 is the essence of absorbing the same kind of equipment, retaining the advantages of large-scale equipment for enrichment, and referencing the user's feedback information throughout the country for design and development.
has the characteristics of low one-time investment, low energy consumption, multiple functions, small size, high profit, convenient use and maintenance. The full set of equipment consists of peeling, slicing (strips), fluttering, dehydration, oil-water mixed frying, degreasing, seasoning, packaging and auxiliary equipment.