Product Description
Spray Dryer for modified starch
Descriptions
Spray drying is the technology most widely used in the liquid technology shaping and in the drying industry. The drying technology is most suitable for producing solid powder or particle products from liquid materials, such as: solution, emulsion, suspension and pumpable paste states. For this reason, when the particle size and distribution of the final products, residual water contents, volume density and the particle shape must meet the precise standard, spray drying is one of the most desired technologies.
Principle
After been filtered and heated the air enters into the air distributor on the top of the dryer. The hot air enters into the drying room in the spiral form uniformly. Passing through the high-speed centrifugal sprayer on the top of the tower, the material liquid will rotate and be sprayed into the extremely fine mist liquid beads. Through very short time of contacting the heat air, the materials can be dried into the final products. The final products will be discharged continuously from the bottom of the drying tower and from the cyclones. The waste gas will be discharged from blower.
Remarks:
1. Nominal water evaporation capacity: It is calculated according to the inlet air temperature of 130-160°C, and the exhaust air temperature of 85-90°C
2. Standard specification: The specifications listed above are named based on nominal water evaporation capacity.
3. Process specifications: For specific equipment, we normally name the equipment as per the specific processing
parameters and requirements.
4. For the products which heat sensitive temperature is more than 110°C, the process specifications is about the same
with the standard specifications.
5. For most food or the other products which heat sensitive temperature is normally low, the process specifications are
about equivalent to 2-3 times of the standard specifications. Such as ZLG150 for plant food, the drying tower
is about equivalent to the standard one of ZLG250 or of ZLG6000 (vary as per the properties of the product).
6. For the products with high heat sensitive temperature, the inlet air temperature could be up to 220 C or even higher,
the process specification is smaller than the standard specifications. But the requirements of the drying tower and
relative configurations should be higher if the air inlet temperature is more than 160°C
7. Product yield: We provide a variety of fines collection and product recovery devices as per customer requirements
and product characteristics, so to ensure it meets customer requirements.
8. Test: We have the most advanced trial facilities in China to make trials for the customers, so to ensure that the
equipment reaches the customer requirements in the contract.
9. Configuration: Please refer to the flowcharts and instructions
10. Advanced design: we are considering the customer's requirements, low investment, low running cost and energy
saving when we make a design. If we compare our machines and some other machines, the special feature is that
our machine is design for energy saving. For the medium and large specification equipment, the thermal efficiency of
our design is normally around 37 - 50%, i.e., around 2.0-2.7kg of steam to evaporate 1 Kg water.

Features
1.The drying speed is high when the material liquid is atomized, the surface area of the material will increase greatly. In the hot-air flow, 95%-98% of water can be evaporated at a moment. The time of completing the drying is only several seconds. This is especially suitable for drying the heat sensitive materials.
2.Its final products own the good uniformity, flow ability & solubility. And the final products are high in purity and good in quality.
3.The production procedures are simple and the operation and control are easy. The liquid with moisture contents of 40-60% (for special materials, the contents might be up to 90%.)can be dried into the powder or particle products once a time. After the drying process, there is no need for smashing and sorting, so as to reduce the operation procedures in the production and to enhance the product purity. The product particle diameters, looseness and water contents can be adjusted through changeing the operation condition within a certain range. It is very convenient to carry out control and management.
Applications
1.Chemical Industry:Sodium fluoride (potassium), alkaline dyestuff and pigment, dyestuff intermediate, compound fertilizer, formic silicic acid, catalyst, sulphuric acid agent, amino acid, white carbon and so on.
2. Plastics and resin: AB, ABS emulsion, uric acid resin, phenolic aldehyde resin, urea -formaldehyde resin, formaldehyde resin, polythene, poly-chloroprene and etc.
3. Food Industry:: Fatty milk powder, protein, cocoa milk powder, substitute milk powder, egg white (yolk), oats,chicken juice, coffee, instant dissolvable tea, seasoning meat, protein, soybean, peanut protein, hydrolysate, corn syrup, corn starch, glucose, pectin, malt sugar, sorbic acid potassium and etc.
4. Ceramic: aluminium oxide, ceramic tile material, magnesium oxide, talcum and so on.
Fluidized Granulating and Atomizing Dryer

Ordering instruction
1. Liquid name and property: solid contents (or water contents), viscosity, surface tension and PH value.
2. Dry powder density, residual water contents allowed, particle size, and maximum temperature allowed.
3. Output, daily shift time.
4. Energy that can be supplied: steam pressure, electricity properly, fuel of coal, oil and natural gas.
5. Control requirement: whether or not the inlet and outlet temperatures should be controlled.
6. Powder-collecting requirement: whether it's necessary to use cloth bag filter and the requirement of the environment of the exhausted gas.
7.Other special requirements.
Technical Parameter
Note: for water evaporation capacity, material property, the inlet and outlet temperatures, please refer the following diagram for reference.
Layout drawing of installation: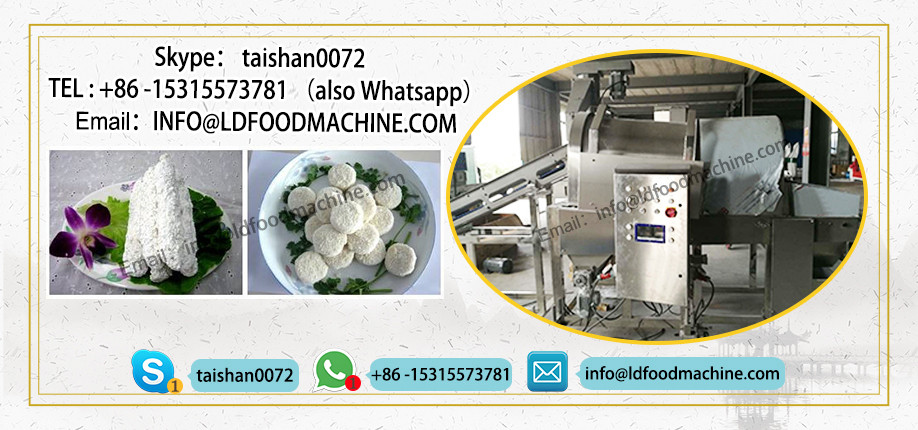 Equipment Picture
Our Services
Pre-service
Act as a good adviser and assistant of clients to enable them get rich and generous returns on their investments.
1. Introduce the product to the customer in detail, answer the question raised by customer carefully;
2.Make plans for choice according to the needs and special requirements of users in different sectors;
Sale service
1. Ensure product with high quality and pre-commissioning before delivery;
2. Delivery on time;
3.Provide full set of documents as customer's requirements.
After-sale service
Provide considerate services to minimize clients' worries.
1.Assist clients to prepare for the first construction scheme;
2.Install and debug the equipment;
3.Train the first-line operators;
4. Examine the equipment;5.Take initiative to eliminate the troubles rapidly;
6.Provide technical support;
7.Establish long-term and friendly relationship.
Service commitment
1. Provide clients one-year warranty to make sure the machine work well;
2.We always keep certain inventory level of spare parts, which means the replacements can be sent to you timely;
3.Send every client a preferential quotation.
FAQ
1.Are you a manufacturer ,trading company or a third party
We are a manufacturer ,and we have started our production on 1970 and have the private company right since 1995.
2.Where is your factory located
Our company is located in Changzhou city ,Jiansu province,China .it is
In the middle of Shanghai and nanjing .
3.How can I go to your factory ?
You can fly to shanghai pudong or hong qiao international airport directly ,and then take the high speed train or bus to Changzhou station and then we can pick you up at changzhou station for our company . Our company is around 30~40km away from the changzhou station.
If you are in China now , you can fly to benniu airport ,or take the train or bus to our city directly .
We sincerely welcome to visit our company at any time
4.What's your mini order ?
Our mini order is one set .
5.Is there any certificate of Spray Drying equipment for modified starch ?
Yes, we got ISO9001:2008 Quality Management System Certificate,ISO14001:2004 Environmental Management System Certificate, OHSHS18001:2004 Occupatinal Healthe and Safety Management System Certificate, ISO10012:2003 Certificate for the system of Inspection measurement and Test, CE, CE;SGS;TUV;GOST;UL;GMP also we got 60 item patent, CE;SGS;TUV;GOST;UL;GMP
6.Is there any standard of electronic systems?
YES The electronic systems and their safety should comply with the requirements set forth in 21 CFR Part 11 and GMP Annex 11; The data should be collected at appropriate time intervals and stored in the system in a fixed format that can be printed out/read;
Access to all input and output values should be provided by entering the user personal code and password. The system should ensure three-level access (Administrator-Supervisor-Operator). A detailed description of the access rights for each level should be included to the equipment functional specification (FS);
Spray Drying equipment for modified starch uses broken paddy flour as raw material, and with extruding, drying and polishing procedures, the new rice have good shape with color shine. Also, 's various nutrition matters can be added as nutritional rice.The usage is same to natural rice,but more simple and convenient than before. Spray Drying equipment for modified starch not only nutrition but also adapts to the fast rhythm of the modern life.
Spray Drying equipment for modified starch is a kind of shape machine which can produce many kinds of unique design snacks and cookies dry base by squeezing out and taking shape the dough and has characteristics of modern techniques, compact structure, multifunction, simple operation etc. is one of the most ideal new type food machinery deeply welcomed by the masses of users and investors of market at present as well.
garlic processing machine line.Jinan Joysun Machinery Co., Ltd. offer garlic separate machine,garlic peeling machine, garlic slicing machine ,,garlic harvester machine etc. Now our Spray Drying equipment for modified starch have sell to 40+ countries include Canada ,Austria ,India ,South Afraic etc.We promise we will supply good quality of Spray Drying equipment for modified starch ,and meet your need of Spray Drying equipment for modified starch.