Product Description
Product Description
The gypsum board production line includes hot oil type and direct burning type, the capacity is from 2million square meters per year to 30million square meters per year, ajusted by customers' request.Our production line consists of the parts below:
1.Paper supplying system of plasterboard production line
It adopts special pneumatic shaft and magnetic powder brake. The high accuracy paper connecting way and high precision electro hydraulic alignment device, along with the automatic marking device played very big roles for shaping, and ensured the good appearance quality.
2.Gypsum powder supply system of plasterboard production line
It takes the exclusive impeller feeder and high precision weighing belt as the core of powder feeding. Thus it ensured normal supply of the gypsum powder. Moreover, it contains series of powder additive storages, discharging and metering feeding systems; glass fiber cutting and its metering feeding systems.etc.

3.Water supply system of plasterboard production line
It has the accurate screw measurement pump and visual liquid flow meter device which lead great convenience for operation.
4.Foaming system of plasterboard production line
It adopts high volume pressostat for gas supply, got screw metering pump and advanced foaming station. The foaming station adopts advanced dynamic and static combined foaming system which makes the foam uniformly enter into the mixer.Thus it has a key effect on improving product quality and testing products' weight.
5.Forming System of plasterboard production line
The vertical mixer and the pneumatic forming device are made of special wearable stainless steels which enhance the system's wearable ability and prolonged its life span. The vertical mixer got pin type, none-pin type and other types to choose.

6.Conveying System of plasterboard production line
This system added the waste board dumping device which reduces the workers' labor intensity and ensures the cleaness of workshop.

Drying and heating
7.Drying System of plasterboard production line
The drying system is the core of the whole production line and it affects the quality and the energy consumption of the products. It has interior mutilayer coiler heat releasing type, external finned heat exchanging type, and hot air direct drying type. According to the airflow direction, it has longitudinal airflow type, transverse airflow type, and Longitudinal, Transverse combined airflow type. And it also can configure waste heat recovery system under customer's demand. Inside of the dryer, there are various regulation and controlling mechanisms to stabilize the temperature and airflow of each layer freely, thus it guarantees the quality of the gypsum board, and reduces energy consumption.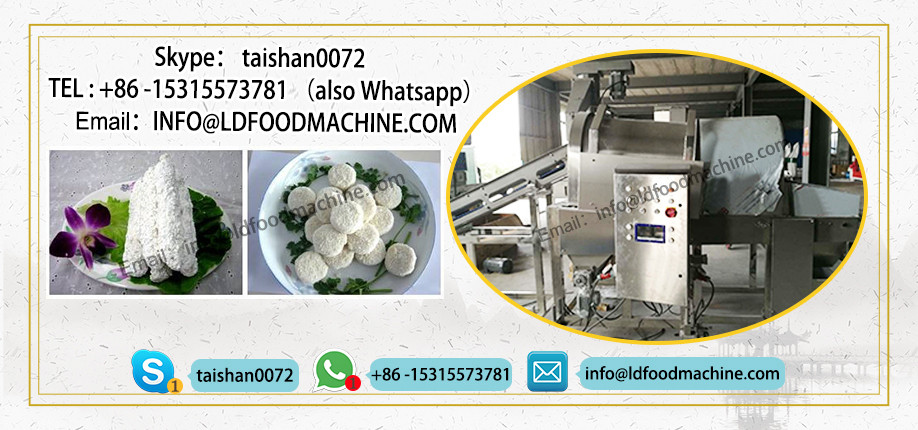 8.Heating System of plasterboard production line
Most of this system uses the organic thermal carrier boiler (thermal oil boiler and hot air boiler), which takes coal, oil, and nature gas as main fuels. The thermal oil type boiler takes thermal oil as the carrier and the oil is carried into the heat exchanger of the dryer by the high pressure oil pump.
9.Edge Cutting and Sealing System of plasterboard production line
After turning over and folding the board, the system cuts the folded board and seals it together. The waste rawmaterial after cutting is chopped into powder, let this powder absorb slurry, then can be used as accelerator.
10.Dust removal system of plasterboard production line
This system uses the pulse blow bag dust collector, this kind of dust collector improves the dust removal effect, and makes it reach the environmental standard. In addition. I
Finished gypsum board Specification
Dimension of gypsum board:
Thickness: 7mm-22mm
Width: 1200mm or 1220mm
Length: 1800mm~3600mm
Types of Gypsum Board
a) Common paper surface gypsum board
b) Fireproof paper surface gypsum board (H)
c) Waterproof paper surface gypsum board (S)
Advantages of Gypsum Board
1) Product quality: product quality is priority to the international standard GB/T9775-1999 (equal to European Standard).
2) The gypsum board which produced by the gypsum board production line is heat-resistant, fire-resistant, insulated, light, nonpoisonous, little pollution, adjusting the humidity of the room.
FAQ
1.How about your price? our price is not so high and aslo not so low.One side we need gurantee the quiality of the machine , on the one side we need to give our customers a satificated price.
2.How much is your cost?
Do you have a well known about our product If not,you can not judge fairly about our machines whether cheap or expensive.You care about price because you want have profit.Know more about our product and marketing strategies,or take a visit of our factory,you will know well about price.
3.Why your price is cheap?
That is our selling points and product strategies.First,we buy a large number of material,and reduce the cost.Second,we have good faith management,no bad assests,the mnagement can be maximized efficiency.And last,Our management idea is a cost-effective way,low profits,low price.If you have sincere buying our machine,we can discuss price.
4.Do you have quality assurance?
Definitely,we have.If we can not assure the quality,can I sell to you? I seek to a long business cooperation,not only once.
We have passed ISO9001 and CE.
Our service:
(1)Turnkey solution inquiry
(2)One year for free maintainence
(3)One year for free for replacing machine parts
(4)Workshop layout design
5.What should do if happens quality problem?
No one wants problems.The reason caused by delivery,we will analyse at once,if our problems,we take responsibility,pls don't worry,we will follow by the contract,solve problems immediately and provide good service to you.
Welcome to cooperation with wuixng !Any questions about gypsum board production line,pls contact us.
Contact person-Vincent Wen
Mob No/Wechat/whatsapp------+86 15831140669
Skype-------ycmachine.wen
gypsum powder making machine uses broken paddy flour as raw material, and with extruding, drying and polishing procedures, the new rice have good shape with color shine. Also, 's various nutrition matters can be added as nutritional rice.The usage is same to natural rice,but more simple and convenient than before. gypsum powder making machine not only nutrition but also adapts to the fast rhythm of the modern life.
gypsum powder making machine is a kind of shape machine which can produce many kinds of unique design snacks and cookies dry base by squeezing out and taking shape the dough and has characteristics of modern techniques, compact structure, multifunction, simple operation etc. is one of the most ideal new type food machinery deeply welcomed by the masses of users and investors of market at present as well.
garlic processing machine line.Jinan Joysun Machinery Co., Ltd. offer garlic separate machine,garlic peeling machine, garlic slicing machine ,,garlic harvester machine etc. Now our gypsum powder making machine have sell to 40+ countries include Canada ,Austria ,India ,South Afraic etc.We promise we will supply good quality of gypsum powder making machine ,and meet your need of gypsum powder making machine.