Product Description
Gypsum board machine/ Gypsum board production line
Lvjoe company
Hebei LVJOE Machinery Manufacturing Co.Ltd is a strong company of nationally comprehensive strength in gypsum equipment industry and own a great deal of certificates such as ISO9001 and CE quality system certification. Our company would like to provide good quality product and service to customers from domestic and abroad by our deserved reputation and superb technology. Our company aims to pursue survival by quality, win customers by credit and seek development by technology.
1. Gypsum board production line/making machine;
2. Gypsum powder production line;
3. Gypsum block production line;
4. Gypsum board lamination machine;
5. Mineral wool board production line; etc.
Brief introduction
The gypsum board production line take gypsum plaster for building purpose as the main raw material, mix it with chemical additives and water, continue pours into the space between two shielding tissue, through edge sealing, pressure, coagulation, cut, dry and so on, which make the light building materials. The characteristic of our gypsum board production line include low energy consumption, no pollution and quick construction.

| | |
| --- | --- |
| Annual Capacity | 2 million to 30 million Square meters |
| Automation | Full automation or Semi automation |
| Certificate | ISO9001,CE |
| Drying System | Hot air or Thermal oil |
| Fuel Variety | coal, natural gas, diesel oil, heavy oil, etc. |
Production process:
Dosing Section---Forming Section---Cutting Section---drying Section---Edge Trimming Section---Stacking Section
Main raw materials of gypsum board:
Construction gypsum powder, modified starch, protective paper, foaming agent, water, white latex. Fiberglass and paper pulp
The consumption of the raw materials (based on 1200*3000*9.5mm gypsum board)
| | |
| --- | --- |
| Raw material | The consumption for one piece(kg) |
| Gypsum powder(CaSO4·1/2H2O) | 21.6 |
| faced paper(210g/m2) | 1.45 |
| Modified starch | 0.162 |
| Foaming agent | 0.022 |
| White latex | 0.007 |
| Electricity | 0.95kw*h |
| Water | 15.12 |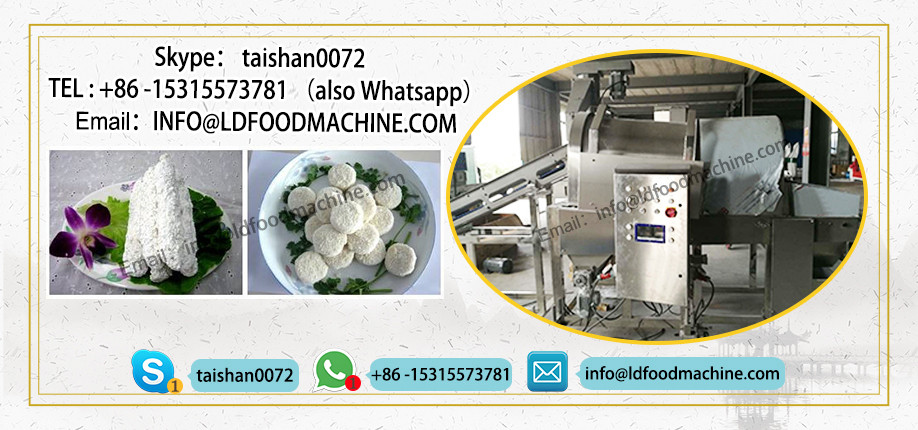 Main equipment
Main systems of gypsum board production line:
1. Paper Supply System; 2. Gypsum Powder Supply System; 3. Water Supply System;
4. Foaming System; 5. Forming System; 6. Conveying System;
7. Drying System; 8. Heating System; 9. Size Fixing System;
10. Dust Removal System; 11. Sealing System; 12. Control System
Paper supply system
It adopts special pneumatic shaft and magnetic powder brake. The high accuracy paper connecting way and high precision electro-hydraulic alignment device, along with the automatic marking device played very big roles for shaping, and ensured the good appearance quality.
Gypsum powder supply system
It takes the exclusive impeller feeder and high precision weighing belt as the core of powder feeding. Thus it ensured normal supply of the gypsum powder. Moreover, it contains series of powder additive storages, discharging and metering feeding systems; glass fiber cutting and its metering feeding systems.etc.
Forming system
The vertical mixer and the pneumatic forming device are made of special wearable stainless steels which enhance the system's wearable ability and prolonged its life span. The vertical mixer got pin type, none-pin type and other types to choose.
Drying system
The drying system is the core of the whole production line and it affects the quality and the energy consumption of the products. It has interior muti-layer coiler heat releasing type, external finned heat exchanging type, and hot air direct drying type
Dust removal system
This system uses the pulse blow bag dust collector, this kind of dust collector improves the dust removal effect, and makes it reach the environmental standard. In addition. It is convenient to deal with the dust and recycle. This system is good for the country and the people.
Control system
All of the three control stations adopt PLC control system. AC contactor and drive device chose reliable brand, and it also uses the contact-less equipments such as frequency converter, photoelectric sensor etc. Insured the reliable operation and realized the long-term and continuous fully automatic running of the gypsum board production line.
Final product
Finished gypsum board Specification
Dimension of gypsum board:
Thickness: 7mm-22mm
width: 1200mm or 1220mm
length: 1800mm~3600mm
Types of Gypsum Board
a) Common paper surface gypsum board
b) Fireproof paper surface gypsum board (H)
c) Waterproof paper surface gypsum board (S)
Advantages of Gypsum Board
1) Product quality: product quality is priority to the international standard GB/T9775-1999 (equal to European Standard).
2) The gypsum board which produced by the gypsum board production line is heat-resistant, fire-resistant, insulated, light, nonpoisonous, little pollution, adjusting the humidity of the room.
Packaging & Shipping
After you make the order, we will arrange the packaging and shipping in the shortest time!

Service scale
1. Our company has professional installation & debug teams. We will install and debug the production line at the customers' place until the equipment produces the qualified products.
2. We supply the accessories all the year round. The guarantee time of the equipment is one year.
3. We are responsible for the technical consultation and service all the year around and solve all kinds of technical problems at any time.
4. We can help the customer to do the consignment and the relevant procedure for import and export.
5. Our company will supply the information of the seller for all kinds of raw material and relevant information

Contact information

Plaster board machine For 20 year manufacturing experience in China uses broken paddy flour as raw material, and with extruding, drying and polishing procedures, the new rice have good shape with color shine. Also, 's various nutrition matters can be added as nutritional rice.The usage is same to natural rice,but more simple and convenient than before. Plaster board machine For 20 year manufacturing experience in China not only nutrition but also adapts to the fast rhythm of the modern life.
Plaster board machine For 20 year manufacturing experience in China is a kind of shape machine which can produce many kinds of unique design snacks and cookies dry base by squeezing out and taking shape the dough and has characteristics of modern techniques, compact structure, multifunction, simple operation etc. is one of the most ideal new type food machinery deeply welcomed by the masses of users and investors of market at present as well.
garlic processing machine line.Jinan Joysun Machinery Co., Ltd. offer garlic separate machine,garlic peeling machine, garlic slicing machine ,,garlic harvester machine etc. Now our Plaster board machine For 20 year manufacturing experience in China have sell to 40+ countries include Canada ,Austria ,India ,South Afraic etc.We promise we will supply good quality of Plaster board machine For 20 year manufacturing experience in China ,and meet your need of Plaster board machine For 20 year manufacturing experience in China.