Product Description
MKCSL-319 Price of Modified corn starch processing line.
The corn starch output capacity from 3000 ton pre year to 200000 ton per year.
Proudct Corn/maize starch data Our corn starch processing line can produce food/pharmaceutical grade starch. At same time you can get high purified by-products: gluten meal, germ or corn oil, feed. The product corn starch data as below for your reference:
| | | |
| --- | --- | --- |
| No. | Description | Sepcification |
| 1 | Moisture | ≤14% |
| 2 | Acidity | ≤2.0% |
| 3 | Protein | ≤0.5% |
| 4 | Screen passing,100 mesh | ≥99.5% |
| 5 | Fat | ≤0.2% |
| 6 | Ash | ≤0.15% |
Application
1.Corn Starch can be used for Food and drink.
2.Corn Starch can be used for Textile starching, Medicine, Papermaking sizing, etc.
3.Corn Starch can be used for making Modified starch, Glucose, Suger, Sorbitol, Alchol, etc.
4.Corn Starch can be used for making Vitamin C, Lysine, Citric acid, Antibiotic, Enzymic preparations, etc.
5.Gluten meal can be used for making heath care product, food and feed.
6.Germ can be used for making feed and food grade oil.
7.Feed can be used as animal feed with a high quality.
Our production line
1. Advanced and reliable Corn Wet Milling technology.
2. Energy-saving, water-saving, labor-saving and little pollution. hot recycling close type production and the process water will be recycled .
3.Mostly machinery with fully stainless steel to be sure these is no corrosion.
4. Advanced surface treatment craft. Oil and dirty resisting.
5. Best design for whole project and each machine.
The best solution project and highest possible quality machines will be offered according to your Demands. Maximum your cost performance.
Our team
1.Strong and vigorous technological force member.
2.Abundant theory and practical experience.
3.The zealous service and fast reply.
4.The scientific management system.
Our team will offer specialized and kindly service for you from end to end.
Our culture
Keeping Integrity, Profession, Efficiency, and Win-Win as our spirit and making friends through business contacts as our goal, we are always ready to provide satisfactory services for our friends from all over the world.
WE ARE WHERE YOU ARE!
By choosing MecKey you are choosing the perfect long-term partner for your daily operations. Our service network can reach you wherever you are.
Corn/Maize starch general description process diagram
Main equipment photos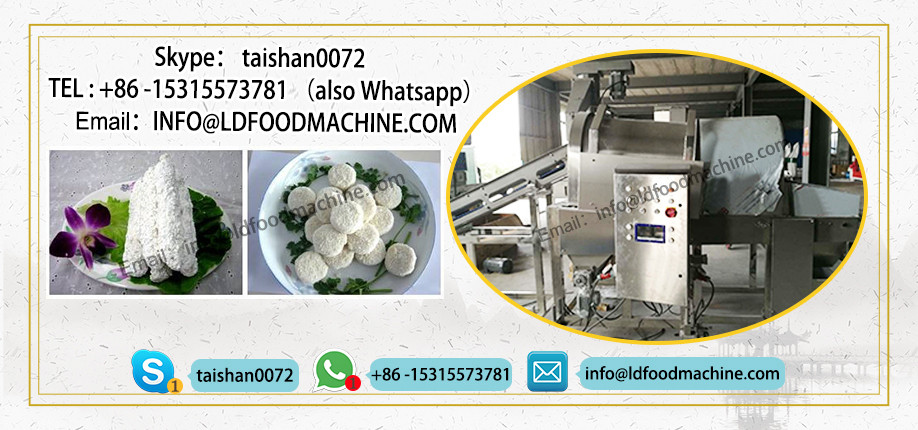 General process description
(1) Purifying: Before going to storage bin, pre-purifying is done to eliminate big and small foreign substance, which will be sent to germ cake collection section. The rotary screen placed beside the storage bin, has de-stoning and de-dusting functions. Purified corn is then sent to steeping section.
(2) Steeping: Counter current steeping principle is adopted to make corn become soft in steeping tank. Acid is heated and remains about 50°C when circulating in all tanks. Dipped corn is pumped to crashing stage.
(3) Sulfurous acid making: Sulfur is burned in furnace, getting SO2 gas, goes to absorbtion tower with china rings. Water is sprayed down, mixed with rising SO2 gas to get sulfurous acid.
(4) Crash and germ separation: Steeped corn is sent to 1st germ mill from wet corn storage bin. Crashed corn is pumped into 1st germ cyclone and screen to separate, and then goes to 2nd mill for further crush. Germ goes to 2nd germ cyclone, and then the light will be back to previous tank.
(5) Finely milling and fiber wash, dewater, drying: In pin mill, the degermed corn is multi--strongly crashed to remove fiber off. Fiber is sent to multi-stage washing screen for recovering the balance starch. Cleaned fiber goes to squeezer for dewatering then goes into bundle dryer for drying to mix with corn slurry for making animal feed product.
(6) Protein separation and starch washing: Starch milk goes to primary separator for gluten separation. Cleaned starch goes to 12 stages hydro cyclones for final washing to remove the tiny foreign items.
(7) Starch dewater and drying: Fine starch milk is dewatered by peeler centrifuge, the starch is sent to air flow dryer for making dry starch product in which moisture should be less than 14%. The finishing product is wrapped up through the packer and shipped out.
(8) Germ washing, dewater, drying, extraction oil and oil refinery: Germs from cyclone go to gravity arc screen for washing, then to squeezer for dewatering. Washed germs are sent to bundle dryer. Dried germ is fried and extracted then oil is filtered. Coarse oil is gotten at the end.
(9) Gluten concentration, dewater, drying: Gluten is concentrated by air floating vessels then goes to MKCSL-319 Price of Modified corn starch processing line filter for further dewatering. Dewatered gluten goes to bundle dryer for making gluten meal product.
(10) Processing water recovery and steeping liquid evaporation: Corn steeping liquid is sent to evaporator for concentration then goes to fiber bundle dryer mixed with fibre to get animal feed. Process water from concentrator, dewater machine which contains SO2 and some insoluble material, can be used again to the whole system such as steeping and washing.
About Meckey
Meckey is a shareholding company in corn, wheat, potato, cassava, processing area, secialized in project engineering & construction, equipment manufacturing, technical support & sevices to customers worldwide.
Turnkey solutions
1. Corn grain to corn starch, gluten, germ/corn oil, fiber.
2. Wheat flour to vital gluten, A starch, B starch.
3. Potato(cassava) to potato(cassava) starch, cassava flour.
4. Starch to glucose, DMH, sorbitol, HFCS55.
5. Corn flour(rice) to glucose, DMH, sorbitol, HFCS55.
6. Modified starch, maltodextrin, potato flakes.
7. L-lysine, GSM.
Payment item
As a routine, 30% down payment, 70% by L/C at sight, 10% Bank guarantee supplied by Meckey. Workable details should be as per discussion based on the contract.
Delivery
Both your destination port or China port are available according to terms of contract. All exporting transactions can be on our duty.
Warranty
The warranty period of each item of equipment delivered shall be 12 months from the date of the signing ACCEPTANCE MEMO or 17 months from the date of shipment, whichever is earlier.
Welcome to contact us!!!
MKCSL-319 Price of Modified corn starch processing line uses broken paddy flour as raw material, and with extruding, drying and polishing procedures, the new rice have good shape with color shine. Also, 's various nutrition matters can be added as nutritional rice.The usage is same to natural rice,but more simple and convenient than before. MKCSL-319 Price of Modified corn starch processing line not only nutrition but also adapts to the fast rhythm of the modern life.
MKCSL-319 Price of Modified corn starch processing line is a kind of shape machine which can produce many kinds of unique design snacks and cookies dry base by squeezing out and taking shape the dough and has characteristics of modern techniques, compact structure, multifunction, simple operation etc. is one of the most ideal new type food machinery deeply welcomed by the masses of users and investors of market at present as well.
garlic processing machine line.Jinan Joysun Machinery Co., Ltd. offer garlic separate machine,garlic peeling machine, garlic slicing machine ,,garlic harvester machine etc. Now our MKCSL-319 Price of Modified corn starch processing line have sell to 40+ countries include Canada ,Austria ,India ,South Afraic etc.We promise we will supply good quality of MKCSL-319 Price of Modified corn starch processing line ,and meet your need of MKCSL-319 Price of Modified corn starch processing line.