Product Description
modified cassava corn pregelatinized processing machine extruder machine ---capacity 200kgs/h-4tons/h
Industrial modified potato tapioca starch extruder machine
pregelatinized starch machine,modified starch machine,Pregelatinized corn starch machine, cassava modified starch processing machine,oil drilling starch extruder machine
CE China Shandong manufactory which produce puffed/inflated snacks extruder food machine by chinese earliest,full automatic modified pregelatinized corn tapioca cassava starch processing machine line supplier since with over 20 years experience.
1. Description: modified starch machine

Pregelatinized starch is an effective and economical fluid loss agent in water based drilling fluids, which is a starch derivative. It is not bacterial degradation when at 120°C, environmentally acceptable and non-toxic. Modified Starch can produce a thin, slick, tough filter cake and promotes faster penetration rates with reducer friction. It can be used in all kinds of drilling fluid system. Pre-gelatinized starch is also sometimes "pregelatinized" to make them easier to dissolve during product manufacture. Modified starch is widely used in oil drilling, textile, paper and food industries.
2. Raw materials: corn starch, cassava starch, potato starch,maize starch,tapioca starch
3. Products: oil drilling starch, Pre-gelatinized starch
4. Capacity: 100kg/h,200kgs/h 300kg/h, 500kg/h, 1ton/h, 2ton/h,3tons/h,4tons/h
5. parameter: modified starch machine

| | | | | |
| --- | --- | --- | --- | --- |
| Model | Installed Power | Power Consumption | Capacity/Output | Dimension |
| KL56-II Twin Screw Extruder | 42.9kw | 30kw | 120-180kg/h | 3070x960x2050mm |
| KL65-III Twin Screw Extruder | 31.3kw | 22kw | 100-150kg/h | 2600x960x2000mm |
| KL70-III Twin Screw Extruder | 64.45kw | 40kw | 200-250kg/h | 3320x960x2100mm |
| KL75-III Twin Screw Extruder | 79.05kw | 50kw | 250-300 kg/h | 4650x1100x2200mm |
| KL85-III Twin Screw Extruder | 87kw | 72kw | 350 kg/h | 4800x1100x2300mm |
| KL80 Twin Screw Extruder | 84KW | 60 | 450kg/h | 4850X1010X 2125mm |
| KL100-III Twin Screw Extruder | 96kw | 75kw | 500-800kg/hr | 6800*2000*4000mm |
| KL110-III Twin Screw Extruder | 105kw | 85kw | 1000kg/hr | 6800*2000*4000mm |
6. modified starch making machines photoes : 1tons/h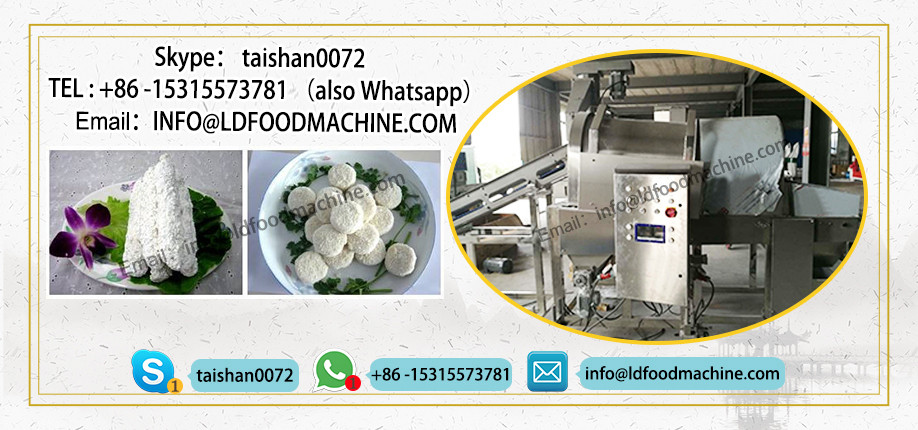 Modified starch grinder or milling :
Packaging & Shipping
Company Information
Honor certification:
Our main full automatic modified pregelatinized corn tapioca cassava starch processing machine line extruder production machine line:
| | |
| --- | --- |
| 1 | popcorn machine |
| 2 | modified corn tapioca cassava starch making machine processing production line |
| 3 | fish animal pet food pellets processing machine price |
| 4 | tortilla chip machine |
| 5 | extruder baked puffed snacks corn chips machine |
| 6 | kurkure cheetos making machine |
| 7 | soybean protein machine |
| 8 | bread crumb production line |
| 9 | artificial rice machine |
| 10 | instant noodle machine |
| 11 | corn flakes production line machine |
Seeing is believing, we warmly welcome you to visit our factory
If anything, pls feel free to contact me:
Tel: 00full automatic modified pregelatinized corn tapioca cassava starch processing machine linefull automatic modified pregelatinized corn tapioca cassava starch processing machine line
Fax:00full automatic modified pregelatinized corn tapioca cassava starch processing machine linefull automatic modified pregelatinized corn tapioca cassava starch processing machine line
Mobile:0086- full automatic modified pregelatinized corn tapioca cassava starch processing machine line
skype: full automatic modified pregelatinized corn tapioca cassava starch processing machine line
full automatic modified pregelatinized corn tapioca cassava starch processing machine line full automatic modified pregelatinized corn tapioca cassava starch processing machine line
full automatic modified pregelatinized corn tapioca cassava starch processing machine line cnfull automatic modified pregelatinized corn tapioca cassava starch processing machine line