Product Description
Feed Making Machine for Sale
1Feed Making Machine for sale are best selling for these days, they are designed mainly for home, farm , small , medium factory use.
2 Feed making machine for sale per hour capacity is 350kg/h, weight is 465kg. It is sure that we have other smaller or bigger machines for your choose. Please tell me per hour capacity you need.
3 Feed making machine for sale is flat die pellet machine. One die two rollers inside the machine. When machine works, die stable, roller rotates. Advantages are: first, the roller service life is more longer. Second, pellet length can be more longer, up to 50mm.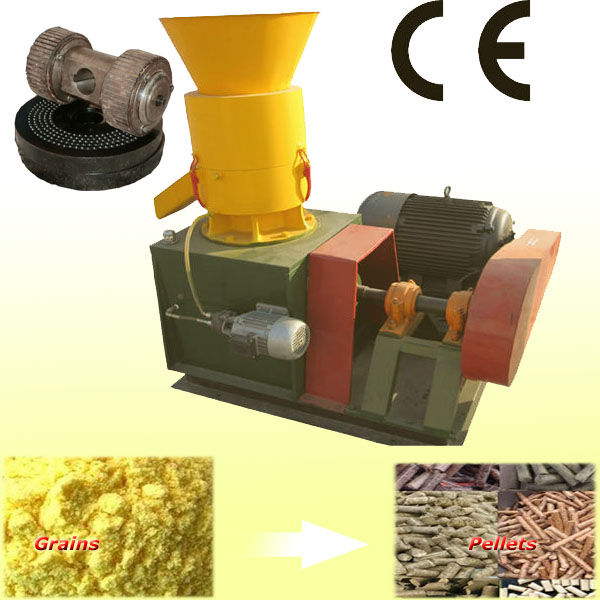 4 All of the main spare parts are alloy steel material, handle by cnc heat treatment. Accuracy is high,
service life is long, for about 800 hours. What's more, the whole process are under a very carefully supervision.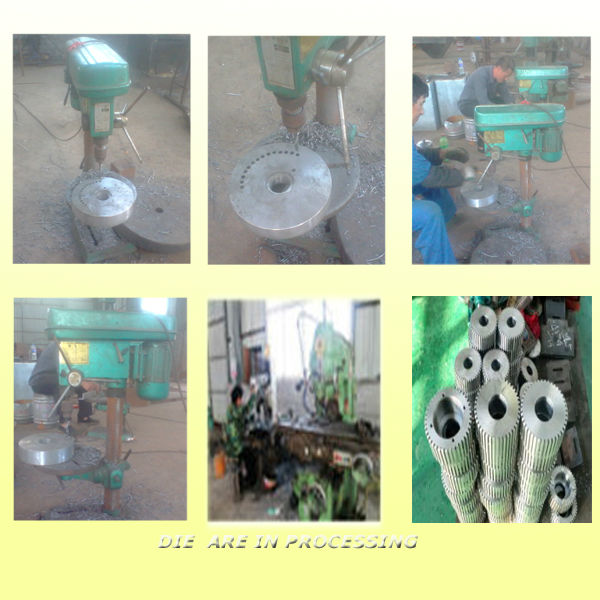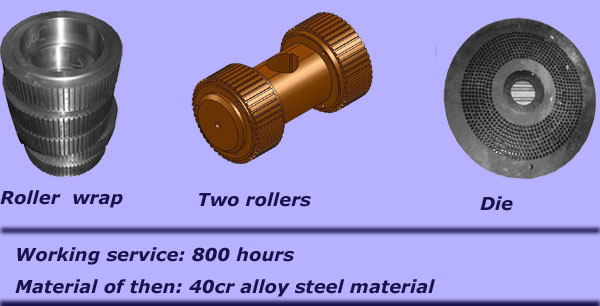 5 Technical parameter :
Model

Capacity (t/h)

Power

(kw)

Diameter(mm)

Weight (t)

Dimenstion

(mm)

PM160

0.20

5.5

Φ3-8

0.165

865*576*985

PM260

0.35

11

Φ3-8

0.465

1380*668*1210

PM360

0.65

22-30

Φ3-8

1

1680*680*1380

PM460

1-1.5

37-45

Φ3-8

1.55

1685*750*1380

PM560

1.5-2.0

45-55

Φ3-12

2

1688*780*1380

PM800

2-2.5

90

Φ3-20

3.98

1980*1100*2100
6 Suitable raw material for this grain pellet machine can be corn, wheat, bran, fish meal, wheat bran etc.
7 What's more, it can press grains by adding some straw, grass, but they must be mixed evenly.
8These raw materials can be handled into pellets as feed for animal, poultry, fowl etc. Pellets diameter can be with 3-12mm, for chicken normally 3-5mm, for pig normally is 6mm etc.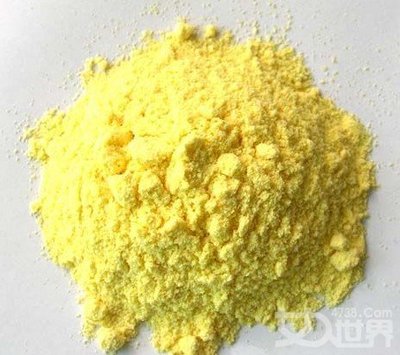 9 Feed making machine for sale is rear axle driven type, efficiency is 20% higher than belt driven type.
10 Feed making machine for sale has got CE certificate, ensuring you high quality and best price.
Notification:
1Please wash the machine before using it.
2 Please oil the machine for the first time before using it.
3 Please operate the machine according to the manural.
4 We will guaranteed the machine for about 13 months except the die and roller.
5 My suggestion: buy extra set die and roller.
6 For feed pellet, modulator is usually used.
Picutre :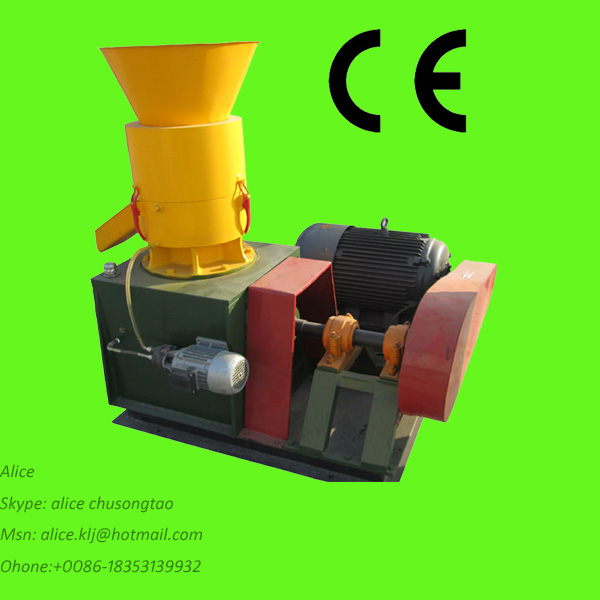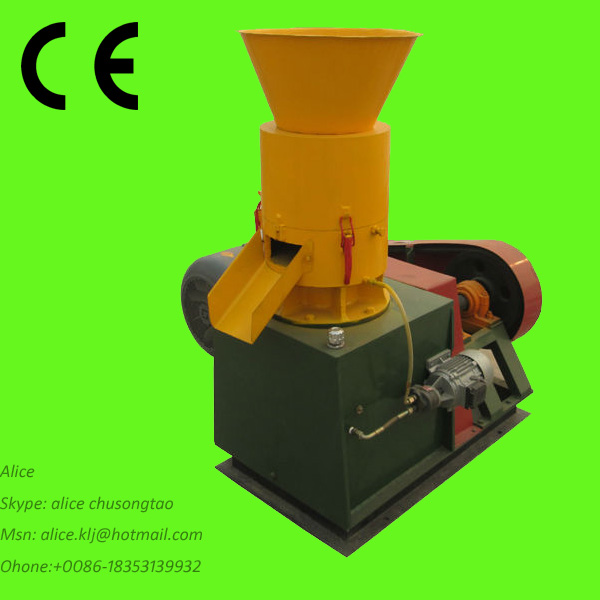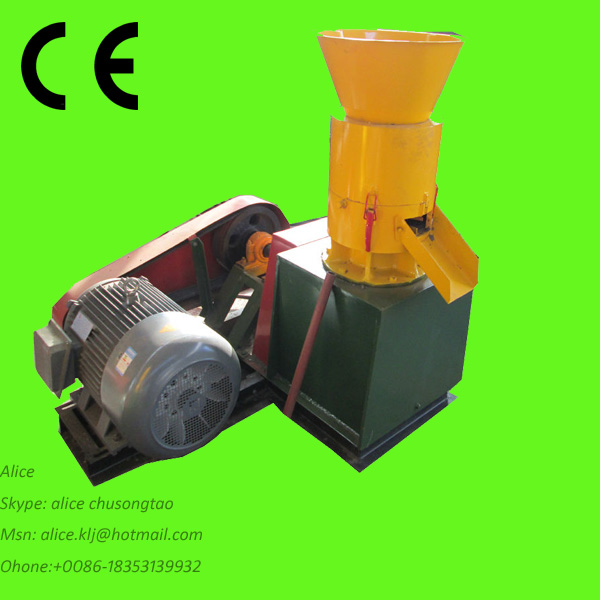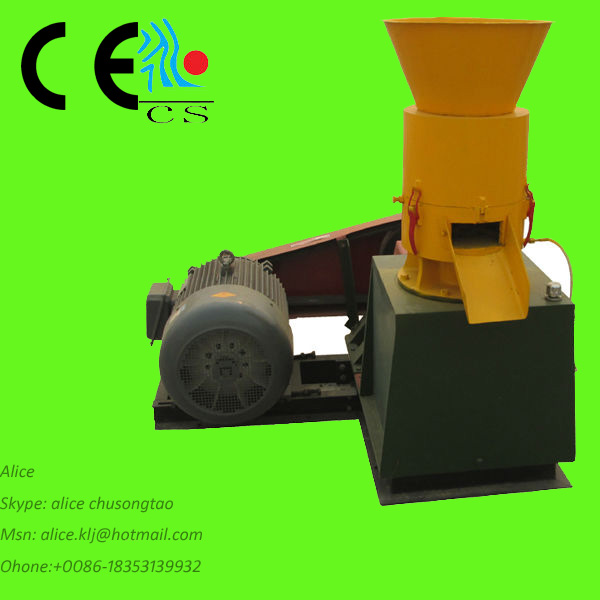 factory profile: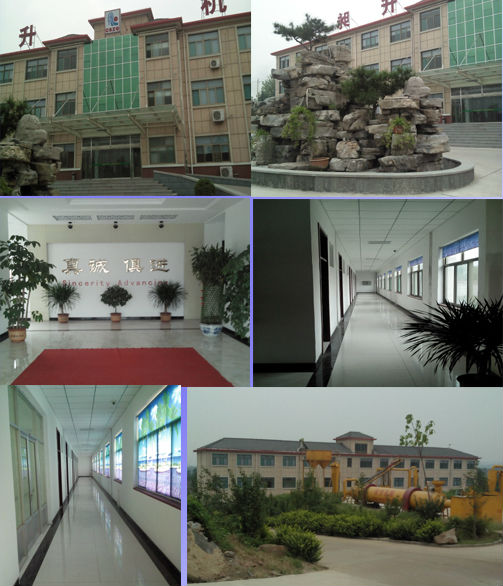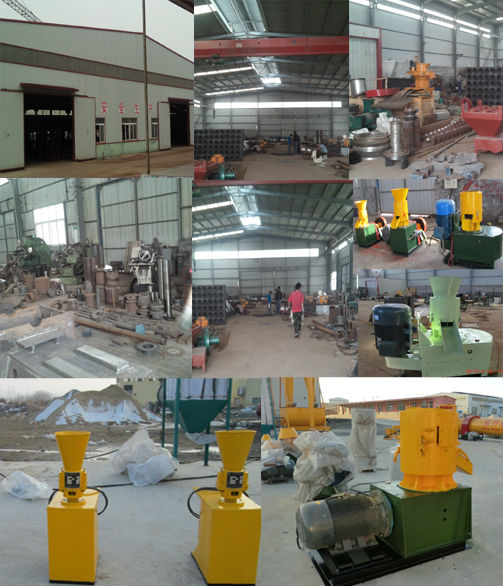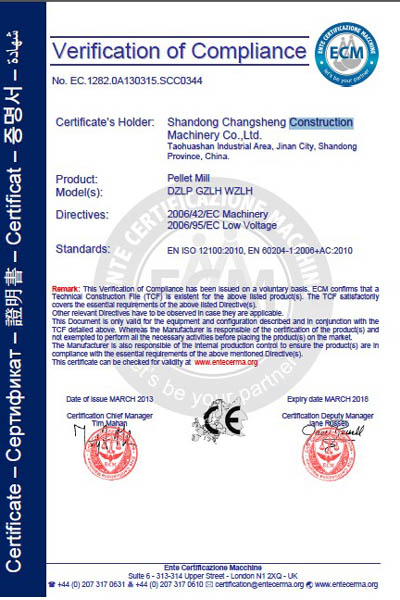 Why buy from us
Chang Sheng is one of the largest manufacturer of pellet stove, pellet boiler, and pellet making machine in China. That is why we can offer you brand new products at extremely low prices.
We are the experts of biomass fuel machinery field, there is a professional team of designing and manufacturing in our factory. All the material and process are controlled strictly, that our products have a unique cost performance.

Shipping cost
Please Message or Call us. If You Have Questions About The Shipping Cost, Depending On Your Location, It May Be Cheaper!! When Contacting Us Please Provide Your Zip Code.

Packing
The kind of packing will be decided by our clients, or you can leave it to us. Whatever which one is used, all the good will be packed carefully by our professional workers to ensure the safety of your shipment.

After –sales
Quality is the soul of our factory, we have design departments, equipment installation department and after-sales department which helps our clients all over the world. They gain huge reputation for our company.
Our after-sales service includes: equipment debugging and installation,Product guidance, spare parts delivery, shipment follow up. If you have any question please contact us, We will do our best to accomplish your requirement on time.
Small Animal Feed Making Machine for Sale/Fodder Mash Food Feedstuff Completed a series of bread and hamburger productions such as continuous tableting, dough sheet finishing, sheet rolling, pattern making, quantitative cutting, stuffing, and forming an automatic swing plate. The whole process of mass production of bread and hamburgers was realized.
Small Animal Feed Making Machine for Sale/Fodder Mash Food Feedstuff Features:
Small Animal Feed Making Machine for Sale/Fodder Mash Food Feedstuff] uses a number of advanced technologies to integrate photoelectric sensing, electromagnetic induction, human-machine interface, microcomputer programming, new materials, and bionic technologies, with a high degree of automation. Materials used and packaging materials, etc.: All materials in contact with the surface are stainless steel, polypropylene, PU, latex, nylon 1010, etc. that meet food-grade safety requirements. is sealed with stainless steel and polycarbonate plates. Can meet the needs of large-scale industrial production, scale production of a machine can produce drawing bread, hamburgers, French bread and so on.
Jinan Joysun Machinery Co., Ltd. is a modern food machinery and equipment manufacturing enterprise integration R&D, manufacturing, sales, and after-sales services.