Product Description
hydroponics barley sprout machine for sprouting barley fodder seeds/ animal feed breeding container with green tray
Introduction
Hydroponic Fodder System is full automatic green fodder sprout system.
It can work 365 days with no worry about weather, temperature, etc.
It is very suit for lacking water area and little electic area,bcz it is saving water and electric.
Function
Hydroponic Fodder Systemis suit for most grains and seeds sprouting and grwoing.
(like barely grass, wheat grass, alfalfa grass, Oats, sunflowers, mung beans, vegatable)
1 kg seeds can get about 7-12kg final fodder.
Advantage
It is a perfect roomviding fresh green fodder to animals.
1)the fodder will grow from a dry seed to a 12 -15 cm plant in a little as 6 days.
2)the system can bring down your feed costs by up to 60% and further more
3)you will have guaranteed supply of Green Feed all the 12 months of the year
no matter the weather conditions.
4) Fodder is a high quality supplement for livestock diet,the rich growth root
system is edible
Perfomance
1)full automatic :automatic temperature transfer adjust and show, drip water
2)saving time, saving labor, low consumption, and no noise
3)It adopt modern technology ,uses temperature control and watering system
4)By microcomputer,non-pollution and environment friendly.
Usage
- Digestible by animals, from chickens ,rabbits, cattle,pig,goat, horses, and cows etc
- Horse, Cattle, cow,Hog, Sheep, Goat breeders, Dairy farmers .
- Livestock owners, trainers, horse boarding facilities and race tracks.
- Zoo and Circus owners.
- Famaily feeding,big fram, livestock breeding
Technical parameters
Hydroponic Fodder System with daily capacity 25KG,50KG,100KG,250KG,500KG,1000KG)
| | | | | | |
| --- | --- | --- | --- | --- | --- |
| Model | Daily Output | Power | Voltage | Trays | Size(MM) |
| LYDM-50M | 25kg/day | 0.75KW | 220V | 16 pcs | 1500*800*1800 |
| LYDM-100M | 50kg/day | 0.75KW | 220V | 32 pcs | 2400*800*1800 |
| LYDM-200M | 100kg/day | 2.5KW | 220V | 64 pcs | 2400*1400*1800 |
| LYDM-500M | 250kg/day | 3.0KW | 220V | 160 pcs | 4500*1400*2100 |
| LYDM-1000M | 500kg/day | 3.5KW | 220V | 300 pcs | 5600*2100*2300 |
Warranty: one year
Hydroponic Fodder System are guaranteed to keep in good repair for one year.
If bad quality without damage in guarantee period, we will replace the parts for free.
Additionally, we supply lifelong term aftersales Service .
our company always provides technical support and fittings .
Order Process
Descrip your local place environment(esapcially temparture,Precipitation,livestock numbers)-----We recommend the suitable type---Confirm the order----5-10 work days to finish and test the machine
---Arrange shipping
Why us
He Nan Lyine Machinery Factory is almost 30 years in this field.We are speical manufacture of agriculture
machine,have professional workshop and special trading department.
Before shipping,all machines must be strictly inspected by our engineers.So we are sure that our customercan use machines sucessfully and safty.
Our machines meet European standard demand.all parts are meet CE standard.But our CE Delcaratrion is
enough for european market. And more certifcations are as belows:CREDITWORTHY Enterise,Superior Supplier,High Technology Factory,ISO certication,Technology Innovation Awards,AAA Enterprise.
Lyine Factory Overview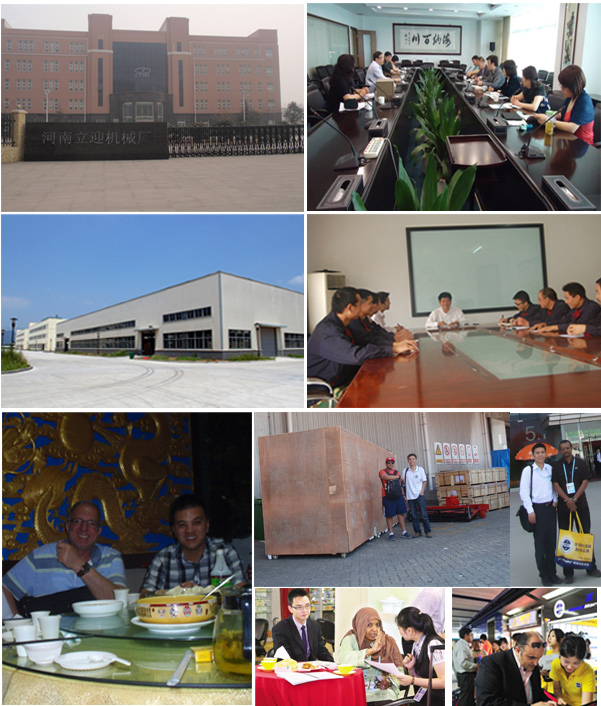 hydroponics barley sprout machine for sprouting barley fodder seeds/ animal feed breeding container with green tray is suitable for foods such as casual products, soy products, meat, and aquatic products. is widely used in large, medium and small-sized fried food manufacturers, school canteens, and large-scale restaurants.
Jinan Joysun Machinery Co., Ltd. is a modern food machinery and equipment manufacturing enterprise integrating R&D, manufacturing, sales, and after-sales services.
The main production of food frying equipment, cleaning equipment, blanching cooking equipment, pasteurization line, drying machine, vacuum packaging machines and other food processing equipment.
hydroponics barley sprout machine for sprouting barley fodder seeds/ animal feed breeding container with green tray is the essence of absorbing the same kind of equipment, retaining the advantages of large-scale equipment for enrichment, and referencing the user's feedback information throughout the country for design and development.
has the characteristics of low one-time investment, low energy consumption, multiple functions, small size, high profit, convenient use and maintenance. The full set of equipment consists of peeling, slicing (strips), fluttering, dehydration, oil-water mixed frying, degreasing, seasoning, packaging and auxiliary equipment.