Product Description
small pellet making machine
advantages of small pellet making machine :
1. small and easy to move, can work outside or indoor
2.low consumption and high capacity
3.durable and easy operation
Product Description
Features of small pellet making machine : Small pellet making machine has a compact structure, beautiful appearance, largedischarge diameter features.
Flat die moving plate design, suitable for feed grain, high yield, low consumption, reliable and easy
to use, stable work performance advantages.
Applications of small pellet making machine : Small pellet making machine was widely used in large,medium and small feed mills, livestock farms, poultry farms, the self-employed farming.
Users can select different apertures according to their own needs to produce particles of different
sizes, according to the different materials and choose different compression ratios of the mold
plate, to produce livestock for different particles.
Spare parts of small pellet making machine :
Service life of roller and die is 300-500 hours under normal running condition. Most of dies can be
used on both sides, it is recommended to replace roller and die at the same time. Make sure there
are no hard materials mixed with raw materials. Because it is easy to destory the die and roller.
Availiable materials of small pellet making machine :
1. Raw material moisture requirement is 10-15% before enter into Pellet Machine .
2. The diameter of pellet (final size) could be 3-10mm, according to customer's need .
3. The length of pellets can adjust by change cutter 's position.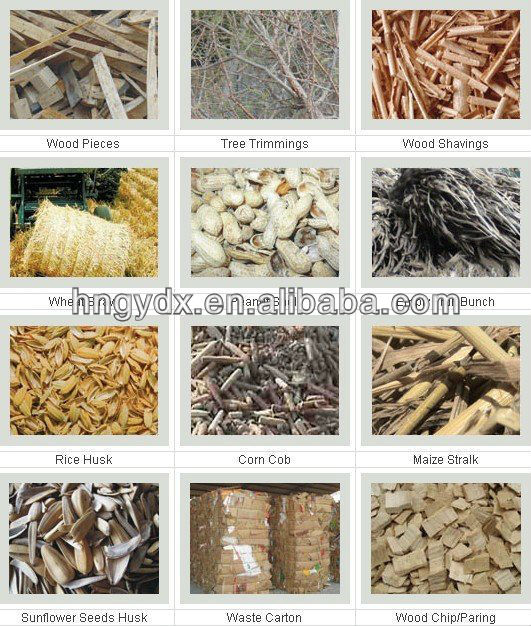 Working principle of small pellet making machine :
The machine consists of motor, gear shaft, flat die, roller, feed hopper, cutter, several parts of the
hopper. When it worked, the die turn around rather than the roller. Under these two parts pressure,
pellets will be press out, you can adjust the cutter's position to change the length of final products.
Final products of small pellet making machine :
The final product pellet is dried, compressed, and formed into small eraser-sized bits. They are
clean, pleasant smelling and smooth to touch.Our pellet mill have CE certificate, which all parts can
meet EU standard.
Advantages of small pellet making machine:
1. Inlet structure using curling
2. Competitive price with good quality
3. Low energy consumption and less manpower
4. Durable spare parts
5. Simple and automatic operation
6. Easy maintenance
7. Perfect technical design with less labor
8. Stable and durable equipment function
Packaging & Shipping
Packing and shipping of small pellet making machine :
1.First we will seperate and wrap the machine with thick plastic film first(including the motor).
2. The plastic film bag wrapped machine, according to the size and weight to make wooden box, put
machine in and fixed the box after loading.
3. The machine parts need to be put in a fixed container, should be fixed well.
4. We will choose the most convenient port to you.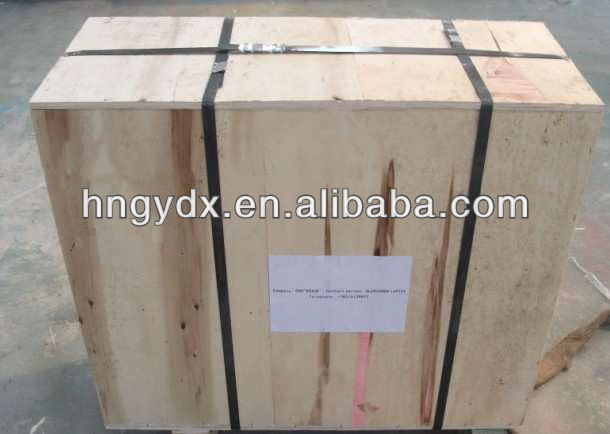 Our Services
1. Suggest clients the most suitable models of our pellet machine according to your requirement.
2. Introduce the structures of machine and features in detail, explain the price component.
3. Answer clients concerned questions, pick them up when they come to our factory.
4. Start production as soon as receiving down payment.
5. Delivery machine in time, taking photos during loading.
6. Communicate with clients about the machine's condition.
FAQ
Where are the advantages of our small pellet making machine ?
Our machine has approved CE,ISO9001 with advanced technology, low investment, and high
benefits.
The material of the machine adopt good quality alloy steel, the hopper used overall curling structure,
solid and reliable.
The roller, die and main spare parts adopt vacuum heat treatment, increase their service life.
How can you come to our factory?
We can arrange according to your journey, then we can pick you up at the nearest airport or
high-speed way station.
Why are pellets soft or powdery?
The material is too dry, you can add more water; or the die is worn out, you need change the die.
What materials should you use? You can use all the agricultural biomass materials and forest
wastes. But your material are used to make pellets must be in the form of powder and having
moisture level of 10%-18%.
Company Information
Our company is professional in making pellet machine, we hold that quality first management idea.
We have different pellet machine models which have been approved by CE, ISO9001, include flat
die and ring die pellet machine, the flat die pellet machine can be classified into animal feed pellet
machine and biomass pellet machine. And we can also customize according to the request of
different clients.
Certificates:
Contact way:
Gongyi Dongxing Company
Add: Xinhua Road, Gongyi City, Henan Province, China
Tel/Fax: 86-371-85617836
Website: http://hngydx.en.alibaba.com/
Any questions, you can feel free to contact me.

small pellet making machine

CE certificated petrol engine animal feed small pellet making machine Completed a series of bread and hamburger productions such as continuous tableting, dough sheet finishing, sheet rolling, pattern making, quantitative cutting, stuffing, and forming an automatic swing plate. The whole process of mass production of bread and hamburgers was realized.
CE certificated petrol engine animal feed small pellet making machine Features:
CE certificated petrol engine animal feed small pellet making machine] uses a number of advanced technologies to integrate photoelectric sensing, electromagnetic induction, human-machine interface, microcomputer programming, new materials, and bionic technologies, with a high degree of automation. Materials used and packaging materials, etc.: All materials in contact with the surface are stainless steel, polypropylene, PU, latex, nylon 1010, etc. that meet food-grade safety requirements. is sealed with stainless steel and polycarbonate plates. Can meet the needs of large-scale industrial production, scale production of a machine can produce drawing bread, hamburgers, French bread and so on.
Jinan Joysun Machinery Co., Ltd. is a modern food machinery and equipment manufacturing enterprise integration R&D, manufacturing, sales, and after-sales services.