Product Description
CE Approved Standard Animal Goad Feed Pellet Making Machine
Goat feed pellet making machine------Raw material :
The raw material for this machine can be the food grain like corn, wheat and the crushed waste from agriculture for example ,
corn straw , groundnut shell , grass, wheat bran ,sawdust, and animal manure and so on .
Goat feed pellet making machine ------ Application:
This series pellet machine can press all kinds of crops straws and sawdust into pellets,whoes diameter is 6 or 8 mm,
the length is 3-7cm. Then the pellets can as feedstuffs for many kinds of animals like fish , shrimp ,chicken , sheep , pig,rabbit,and so on.
Goat feed pellet making machine ------ Features:
1. In the process of processing can makes protein concretionary changeability which can enhance nutrition,
be absorbed conveniently and kill general microbe,Convenient storage,and Long storage time.
2. The feeding port adopts stainless steel ,high anti- corrosion ability and long service life.
3. Low noise, low malfunction, strong anti-overload, and continuous production of non-card machines.
4. The pressure roller, templates, high-quality wear-resistant, anti-fatigue Steel.
5.Adopt German vacuum furnace heat treatment manufacturing processing and service life extended by
5-7 times than the other.
6. When pellet machine working put mixed powder feed to hopperto direct repression pellets,
raw materials dry to dry-out, without drying, hard, smooth particles, forming rate of 100%.
Goat feed pellet making machine ------ Main technology parameter :
PM-A Series with diesel engine:
Model

Power

(ph)

Capacity

(kg/h)

Weight

(kg)

Package size(cm)

PM-120A

8

75-100

140

87*44*73

PM-150A

8

100-200

200

110*50*95

PM-200A

15

200-300

270

120*60*100

PM-230A

22

300-400

310

118*56*88

PM-260A

30

400-600

490

150*60*107

PM-300A

55

600-800

620

167*60*117

PM-360A

55

800-900

760

167*60*117

PM-400A

55

900-1100

960

185*70*125
PM-B eries with Electric motor:
Model

Power

(kw)

Capacity

(kg/h)

Weight

(kg)

Package size(cm)

PM-120B

3

75-100

80/100

75*32*51

PM-150B

4

100-200

95/115

75*35*65

PM-200B

7.5

200-300

240/270

100*43*95

PM-230B

11

300-400

290/320

114*47*97

PM-260B

15

400-600

330/380

120*50*107

PM-300B

22

600-800

410/450

127*52*107

PM-360B

22

800-900

470/500

127*52*107

PM-400B

30

900-1100

630/660

147*60*115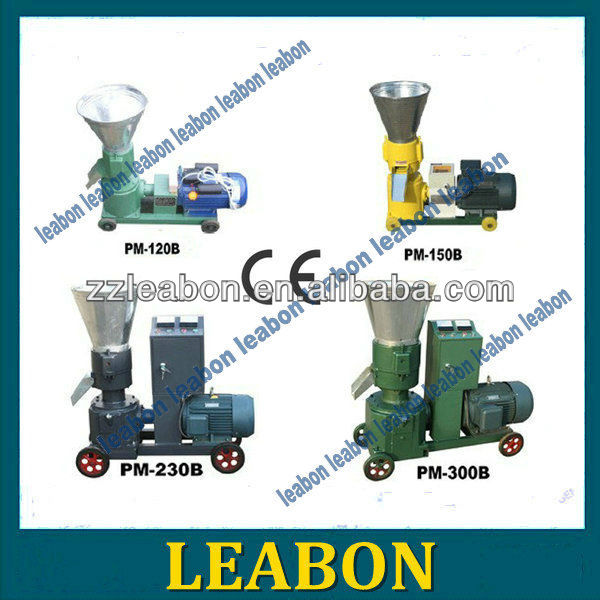 Goat feed pellet making machine ------ pictures of spare parts:
Final pellets for lovely animals :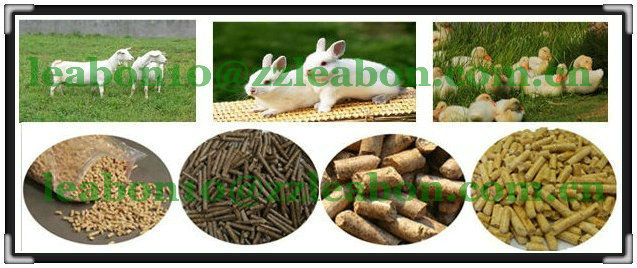 We can supply feed pellets line machines,it's highly automatic and can be designed for you according to your requirements :
Feed pellets productiong line process:
If you want to make the feed pellets for home use or not so large capacity,I recommend you to use the following equipments.It's popular for lower cost and very practical: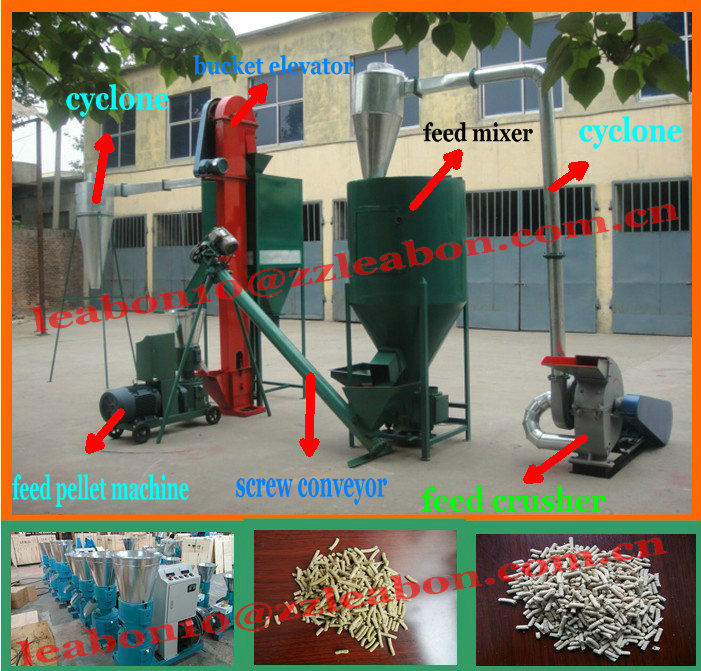 We can supply all the aboved machines with good pice,Please feel free to contact me if you need more information of our machines:
CE Approved Standard Animal Goad Feed Pellet Making Machine adopts world-class technology to customize and produce special racks. High strength, high wear resistance, sharp teeth, uniform and delicate powder slag processing, higher starch extraction rate. The replacement of racks is quick and easy, which greatly reduces the labor intensity of labor and greatly increases the production efficiency. The separation part adopts a non-frame type three-section separation structure, which has small resistance and is more energy-efficient.
CE Approved Standard Animal Goad Feed Pellet Making Machine main functions:
For the extraction of potato starch, automatic fresh potato feed, crushing, separation, slagging, pulping. is also suitable for sweet potato, sweet potato, hawthorn, kudzu, plantain, and cassava.
advantages:
1: The smashing part is the first to use thorn bar type, discarding the manual sprint method in the past.
2: The lifespan of steel piercing teeth is twice the life of the previous piercing teeth, and can be replaced in ten minutes after wear.
3: The separation section uses a thick 40cm diameter separation tube, the separation is more clean, and the powder extraction rate is more than 99%.
Jinan Joysun Machinery Co., Ltd. is a modern food machinery and equipment manufacturing enterprise integration R&D, manufacturing, sales, and after-sales services.