Product Description
Chinese backing machine for nuts ,high efficiency peanut/groundnut roasting machine
The description of the high efficiency peanut/groundnut roasting machine:
This machine is used to roasting the peanut before peeling the red skin. After roasting, the peeling
rate is high, the broken rate is under 5%.
This machine uses gas or electricity as fuel, uses the new type heat pipe as heat-conducting medium. Taking advantage of the cycling of hot air in the pipe, the roster can
exposurethe heat energy to the baked object. The treponemata continuously motivates the baked object in
the baking process, then the baked object can get the heat equally, thus we can get the delicious
food.
our factory many years professional experiences, to the domestic and foreign similar products
comparison, synthesizes many various electric oven`s merit we made a new product to conserve
energy of the electric stove and highly effectively, baking savors is very purity. And also
economize the energy, health, conveniently, to raise temperature very quick, the property is
very stable and the run cost is low, the service life is long, operation maintenance is very simple,
its roasting quality achieves the food sanitation standard and the international product standard.
Application and working principle of the high efficiency peanut/groundnut roasting machine:
mainly uses in the food processing industry, the legumes,the kernel class, the nut fruits
(for example peanut,milky white rice, water boils five spices peanut, Sunflower seed, almond,
Chinese chestnut, broad bean and so on) to reduce moisture content drying, to bake ripe
This machine can consumption electricity gas and coal .
using the rotation to roll the cage, the heat conduction, and the heat radiation as the principle,
there is an equipment to controls the warm installment with full automatically.
Take the hot air as the drying medium, make the heating energy function on the baked object,
in the baking procession,the product have been advanced unceasingly by the roasting in the
cage,form the uninterrupted circulation, made the products heating to be even, effective
guarantee to
the roasting quality.
Paramteter of the high efficiency peanut/groundnut roasting machine:
Model

Dimension

(mm)

Capacity(kg/h)

Weight (kg/h)

Power

(kw)

Electricity

(kw)

Gas

(kg)

Coal

(kg)

MJ-01

2700*1100*1700

80—120

800

1.1

18

0.9

10

MJ-02

2700*2200*1700

180—250

1400

2.2

35

1.81

20

MJ-03

2700*3300*1700

280—350

2000

3.3

45

2.6

30

MJ-04

2700*4400*1700

380—450

2000

4.4

60

3.5

40

Reamark

Roasting time: 30-45 min/per time

The parts touch the food is made of stainless steel
Pictures of the high efficiency peanut/groundnut roasting machine: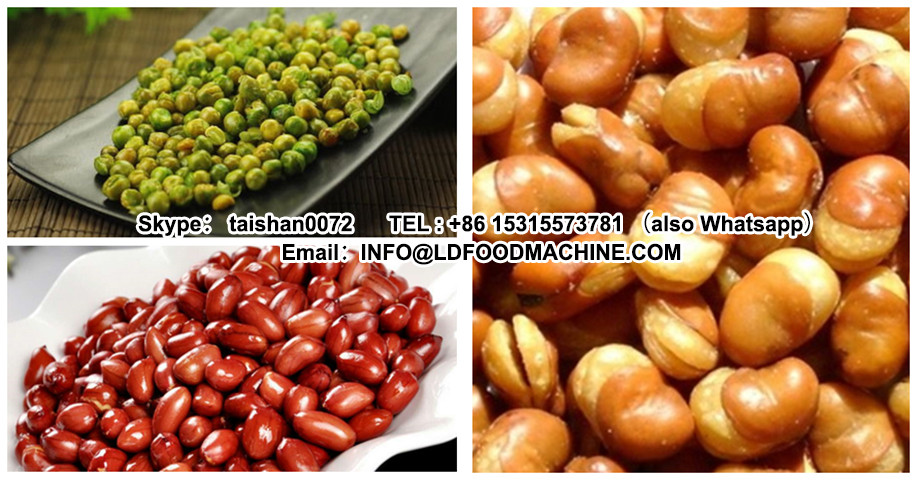 If you have interest or want more information on the high efficiency peanut/groundnut roasting machine,contact me freely.