Product Description
KXD Series Heatless Desiccant Air Dryer With PLC controller kxd-10
Welcome to>>Hangzhou Kelin Aier Qiyuan Equipment Co., Ltd.
CE ASME Coded Heatess compressed air dryer with PLC controller
Descriptions
KXD Series Heatless cmpressed Air Dryer is a kind of simple, reliable and economical method for removing water vapor from compressed air. The normal outlet pressure dew point is -40°C, lowest pressure dew point can be -70°C .
the KXD Series Heatless comprssed Air Dryer is ideal for applications where compressed air lines are exposed to blew zero ambient temperatures, or where special processes require air at an extremely low relative humidity. This unit provides instrument quality air and is designed for maximum reliability and long, trouble-free service.
the KXD Series Heatless regenerative Air Dryer is based on pressure-swing-adsorption technology. There are two desiccant towers filled with activated alumina, as saturated air flows up through the tower , its moisture content adheres to the surface of the activated alumina beads. The dry air is then discharged from the tower into the distribution system.
After 5 minutes of operation on one tower the flow is switched to the other tower through the use of a timed system of directional valves. A portion of dried compressed air is diverted through an orifice, expanded to atmospheric pressure, and directed into the regenerating tower, where the moisture accumulated during the drying cycle is stripped off and purged to the atmosphere.
Standard Features
Reliable Timed controller Field-proven over time, this design and technology maintain precise control over all switching and purge valve functions.
High quality desiccant High quality, extra quantities of activated alumina is respectively filled in each tower.
Pressure Gauges Located on each tower, provide visual indication of pressure during drying and regeneration processes.
Specifications
Model
Flow Rate
Inlet/Outlet Connection
Dimensions
Weight
m3/min
CFM
Lmm
W mm
H mm
kg
KXD-5
0.7
25
1/2"
690
500
915
120
KXD-10
1.6
56
1"
690
500
1298
190
KXD-20
2.6
92
1"
780
500
1250
280
KXD-30
3.8
134
1"
840
540
1260
320
KXD-60
7
247
1-1/2"
1010
700
1588
480
KXD-75
8.5
300
1-1/2"
1010
700
1727
540
KXD-100
11.5
406
2"
1240
800
1958
650
KXD-120
13.5
476
2"
1240
800
2232
690
KXD-150
17
600
DN65
1280
860
2360
780
KXD-200
23
812
DN65
1320
860
2477
920
KXD-250
27
953
DN65
1700
930
2570
1050
KXD-300
34
1200
DN80
1750
960
2626
1200
KXD-400
45
1588
DN100
1850
1060
2646
1530
KXD-500
55
1941
DN100
1900
1120
2730
1750
KXD-600
65
2294
DN125
2160
1240
2784
2230
KXD-800
87
3071
DN150
2416
1240
2784
2710
KXD-1000
110
3883
DN150
2560
1560
2812
4130
KXD-1200
130
4589
DN150
2660
1660
2852
4700
KXD-1500
160
5648
DN200
2760
1760
3136
5800
KXD-2000
210
7413
DN200
2960
1860
3180
7370
Company Information
KL company was established in 1997, dedicated in the promotion and design of compressed air purifying equipments, is the first company to obtain Production Licenses and pass the examined in compressed air purifying business line. The KXD microwave Series Heatless Desiccant Air Dryer With PLC controller kxd-10 product is refrigerated air dryer, desiccant air dryer, compressed air filter, water chiller , nitrogen / oxygen generator. (KL have the CE certificate and could provide the ASME code dryer for customer).
Office room info:
Factory info.:
Related products: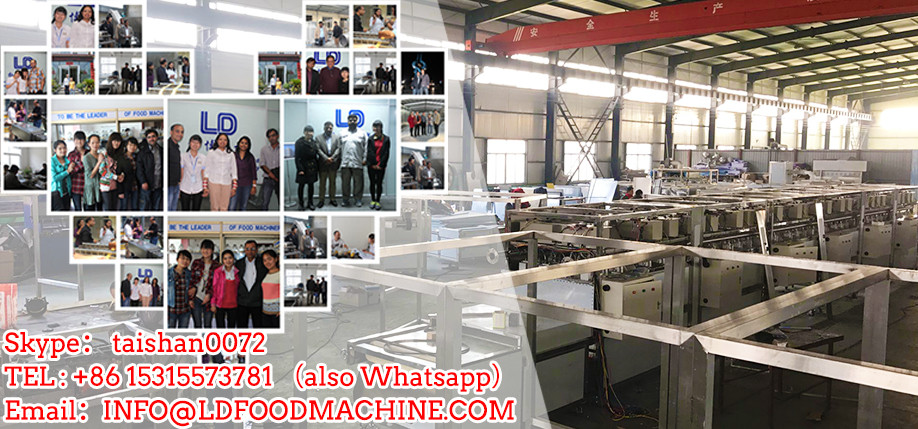 Exhibition:
Cooperation:
Package:
Certification:
Product categories
Industrial Water

chiller

High-pressure gas

compressor

Compressed air

purification

equipment

Air Separation

Equipment

Air-cooled Packaged Chiller
Oxygen Compressor
Refrigerated air dryer
PSA Nitrogen Generator
Air-cooled Screw Chiller
Nitrogen compressor
Adsorption air dryer
PSA Oxygen Generator
Water-cooled Packaged Chiller
Hydrogen Compressor
Compressed Air Filter
Liquid Oxygen Nitrogen Plant
Water-cooled Screw Chiller
Gas Compressors
Other auxiliary product
Our Services
The guarantee period for KL air dryer is 12 months dating from delivery date .During this time, KL submit after-service when damage occurred not by people.
Any delay in installation due to project, you may contact KL sales team to know the situation, KL company could extend the guarantee period but not KXD microwave Series Heatless Desiccant Air Dryer With PLC controller kxd-10 than 16months after shipment date.
KL quality control---6S factory manage and ISO9001:2008
1.Components quality check;
2.Quality check in production;
3.Finally quality check before shipment, keep the testing report
FAQ
1. Are you manufacturer or Trade Company?
We are OEM professional printing factory, founded in 1998.
2. What's the order process?
a. Inquiry---provide us all clear requirements.
b. Quotation---official quotation form with all clear specifications.
c. Printing file--- PDF, Ai, CDR, PSD, the picture resolution must be at least 300 dpi.
d. Sample confirmation---digital sample, blank sample without printing or hardcopy.
e. Payment terms--- T/T 30% in advanced, balanced before shipment.
f. Production---mass production
g. Shipping--- by sea, air or courier. Detailed picture of package will be provided.
3. What terms of payment you use?
T/T, PayPal, Western Union
4. Do you have any instant chat tool?
Hanyi RenHangzhou Kelin Aier Qiyuan Equipment Co.ltdAnxi Industrial Zone,Liangzhu,KXD microwave Series Heatless Desiccant Air Dryer With PLC controller kxd-10g,Hangzhou,ChinaMobile:15057189905Tel :0571-88790788Fax::0571-88792222Email: kl2013(AT)china-air-dryer.comSkype:renhanyiKXD microwave Series Heatless Desiccant Air Dryer With PLC controller kxd-10renhanyi
Jinan Joysun Machinery Co., Ltd., relying on strong technical support, advanced production equipment, excellent processing technology and scientific detection methods, we ensure product quality and delivery time, and provide a fully optimized technical solution according to your requirements. Jinan Joysun Machinery Co., Ltd. for thawing of meat products and seafood, the equipment has stable performance, reliable quality and short thawing time. It is an ideal defrosting equipment for high-tech meat products, made of stainless steel, conforming to food production standard. Welcome new and old customers to inquire. Our international business covers customers all over the world. We have competitive prices and are proud of our excellent after-sales service. The working attitude of the company and the continuous improvement of the innovation concept will lead Tuo Bo and you to step into the brilliant future hand in hand and create a better future.
Through continuous exploration and practice, the company has developed the advantages of low investment, high efficiency, low operation cost, high product quality and convenient control and operation. The microwave frequency thawing equipment with microwave frequency of 915MHz and output power of 20kw-200kw is above. For food processing enterprises such as chain fast food industry in China, food thawing is provided, and the improvement of food thawing technology in China is also renewed. The benefit is not only "farsightedness", but also at the foot of the eyes. According to experts, the traditional food thawing are based on heat conduction method, material surface temperature is higher than the internal temperature in the thawing process, inevitably there will be drop loss, which will increase the business loss. If merchants use microwave dryer, KXD microwave Series Heatless Desiccant Air Dryer With PLC controller kxd-10 power, material temperature and transmission speed can be used to achieve adjustable linkage, and the overall heating process control advantages can greatly reduce material consumption and improve food utilization. In addition, as the microwave thawing only needs electricity, no need to consume a lot of water, in the low carbon era, this is not lost a recommended fashion trend.
microwave dryer is a new type of environmental protection drying method. When dry, KXD microwave Series Heatless Desiccant Air Dryer With PLC controller kxd-10 directly to the medium molecules converted into heat, because the KXD microwave Series Heatless Desiccant Air Dryer With PLC controller kxd-10 penetrating performance of heating medium and at the same time, no need to heat conduction, so the heating speed is very fast, the water content below 30% of the food, the drying speed can be shortened hundreds of times.
AAABB
microwave dryer advantages of equipment
1, microwave dryer, short, fast
Conventional thermal sterilization is used to transmit heat from the surface of the food to the interior through heat conduction, convection, or radiation. It often takes a long time to get the germicidal temperature. The KXD microwave Series Heatless Desiccant Air Dryer With PLC controller kxd-10 is the direct interaction between microwave energy and microorganisms such as food and bacteria. The interaction between heat effect and non thermal effect can achieve fast warming and bactericidal action, and the processing time is greatly reduced. The sterilization effect of various materials is usually 3-5 minutes.
AAABU
2, KXD microwave Series Heatless Desiccant Air Dryer With PLC controller kxd-10 low temperature sterilization keep the nutrition and traditional flavor The KXD microwave Series Heatless Desiccant Air Dryer With PLC controller kxd-10 is through special heat and non thermal effect sterilization, compared with conventional thermal sterilization, it can get the desired disinfection effect at relatively low temperature and short time. Practice shows that the general sterilization temperature can reach the effect at 75-80 degrees centigrade. In addition, microwave dryer processed foods can retain more nutrients and color, aroma, taste, shape and other flavors, and have puffing effect. For example, the vitamin C retained in vegetables treated by conventional heat treatment is 46-50%, while that in microwave treatment is 60-90%, while that in conventional heating is 58%, while that in microwave heating is 84%.
PPPEE
3 microwave dryer and KXD microwave Series Heatless Desiccant Air Dryer With PLC controller kxd-10 save energy Conventional thermal sterilization often has heat loss in the environment and equipment, and microwave is directly treated to food, so there is no extra heat loss. In addition, the conversion efficiency of the electric energy to the microwave energy is in the 70-80%, and the power is generally reduced to 30-50%.
PPOOO