Product Description
Professional Rotary Drum Dryer Manufacturers, Rotary Dryer for Coal Slime
Product Description
Ⅰ. Brief Introduction
Dryer is mainly consist of rotary body, raw material feeding plate, driving and supporting device, etc.
Its principle of operation: the raw material plate which is arranged reasonably with changeable angles in order, throws moisture materials into the rotary cylinder.
Then water will be separated from the materials by hot air-flow and changed into vapour to be discharged into the atmosphere. Then the materials would be dryed.
Ⅱ. Main Advantages
1. Rotary dryer is widely used in such industries as fodder, chemistry, medicine and mine.
2.The working process of alfalfa rotary dryer goes like this: the moist materials whose water has been drained go into the dryer machine, under the rotation of the lifting board evenly installed inside the roller
drum, the materials will be evenly scattered inside the drying machine and carry out sufficient contact with
the hot air, thus accelerating the heat transfer and mass transfer.
3.In the drying process, under the lifting board with a certain inclination and the heat media, the materials
will move to the lower end of alfalfa rotary dryer and be discharged.
4. Rotary dryer for sale is suitable for drying residue materials whose water content is below 85% such as brewer's grain, bean dregs, guniting corn bran, slurry and pomace, so that it has excellent effect for opening up fodder resources, reducing the feeding cost and reduce environment pollution.

Ⅲ. Drying Process:
The best moisture content to pelletizing is about 13-15%. Our rotary dryer is made up of Stove and Main Rotary Dryer, which can realize to reduce the moisture from 60% to 10%. Our stove is fueled by sawdust, wasted wood, coal, which can save electricity consumption largely.
Our is specially designed for energy saving purpose, the outside of the dryer is covered with special cotton material sheet to prevent the heat outrunning.
IV. Specification
Model
Cylinder
Motor
Reducer
Dimension (L*W*H)(mm)
Weight(t)
Volume
RPM
obliquity
Model
Power
Model
(m3)
(r/min)
(%)
(kw)
ZTφ1.0*10
7.85
6.73
3-5
Y132M2-6
5.5
ZL350-Ⅱ-25
10000*1875*2069
7.6
ZTφ1.2*6
6.8
5.8
3-6
Y132M2-6
5.5
ZL350-Ⅱ-25
6000*2159*2475
8.5
ZTφ1.2*8
9.1
5.8
3-7
Y132M2-6
5.5
ZL350-Ⅱ-25
8000*2159*2475
9.9
ZTφ1.2*10
11.31
5.8
3-8
Y160M-6
7.5
ZQ500-Ⅱ-31.5
10000*2159*2475
11.9
ZTφ1.2*12
13.57
5.8
3-9
Y160L-6
11
ZQ500-Ⅱ-31.5
12000*2159*2475
13.5
ZTφ1.5*8
14.14
4.8
3-10
Y160L-6
11
ZQ650-Ⅱ-2F/1F
8000*2655*2895
14.7
ZTφ1.5*10
17.67
4.8
3-11
Y160L-6
11
ZQ650-Ⅱ-2F/1F
10000*2655*2895
15.9
ZTφ1.5*12
21.2
4.8
3-12
Y180L-6
15
ZQ650-Ⅱ-31.5
12000*2655*2895
17.4
ZTφ1.5*14
24.9
4.8
3-13
Y180L-6
15
ZQ650-Ⅱ-31.5
14000*2655*2895
18.3
ZTφ1.8*10
25.45
4.59
3-14
Y180L-6
15
ZQ650-Ⅱ-2F/1F
10000*3060*2980
17.9
ZTφ1.8*12
30.5
4.59
3-15
Y200L1-6
18.5
ZQ650-Ⅱ-2F/1F
12000*3060*2980
19.9
ZTφ1.8*14
35.1
4.59
3-16
Y200L1-6
18.5
ZQ650-Ⅱ-2F/1F
14000*3060*2980
21.8
ZTφ1.8*18
45.8
4.59
3-17
Y200L2-6
22
ZQ650-Ⅱ-2F/1F
18000*3060*2980
25.3
ZTφ2.2*12
45.6
4.43
3-18
Y200L2-6
22
ZQ750-Ⅱ-2F/1F
12000*3620*3570
30.3
ZTφ2.2*14
52.1
4.9
3-19
Y200L2-6
22
ZQ750-Ⅱ-1F
14000*3620*3570
32.2
ZTφ2.2*18
68.4
4.9
3-20
Y225M-6
30
ZQ750-Ⅱ-1F
18000*3620*3570
35.2
ZTφ2.2*20
70
4.9
3-21
Y225M-6
30
ZQ750-Ⅱ-1F
20000*3620*3570
38.1
ZTφ2.4*14
63.3
3.85
3-22
Y225M-6
30
ZQ750-Ⅱ-2F/1F
14000*3860*3760
39.9
ZTφ2.4*24
109
6
3-23
YCT315-4B
45
ZQ750-Ⅱ-25
24500*3000*3900
54.8
ZTφ2.5*20
123
7.6
3-24
YVP225M-4P
45
ZQ750-Ⅱ-20
23600*3000*4800
55.5
ZTφ3.0*20
147
3.9
3-25
Y315L-4
180
YNS-995-V-40
25000*4900*5000
103.8
V. Rotary Dryer Display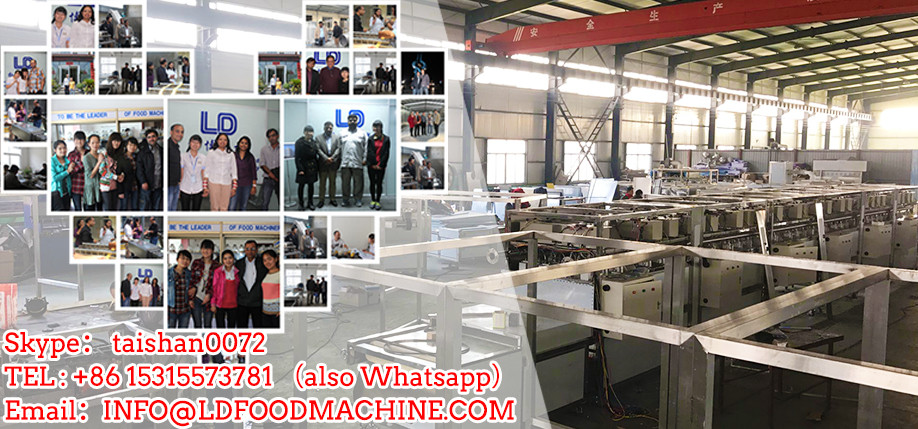 VI. Rotary Dryer Working Site
Packaging & Shipping
Packaging Detail: 1. small parts are wooden box package.
2. main engine nude packing, container, or upon customers requirement.
Delivery Detail: within 30 days
Ports: Qingdao, Shanghai, Tianjin and other ports.
Related Products
Cone Crusher Jaw Crusher Impact Crusher
Ball Mill Spiral Classifier Agitation Tank
Our Services
24 hours online customer service, detailed and professional solution.

Skilled engineers, scene investigation, free customized program solution.

The purchase contract has a certain reputation guarantee, provide you the perfect product to your hands.

After-sales service support, Expert technical training and operating instructions, site installation and commissioning, adhere to test equipment and visit our customers regularly.

We offer all kinds of models, high-quality crushing and screening equipment parts.
FAQ
1. How long is the delivery time of your machine?
The delivery time is within 20-30 working days. But if the project is very large and clients have some special requirement about the equipment, the delivery time will be extened.
2.What are the payment terms?
The payment terms are L/C, T/T, D/A, D/P and other.
3.What is the minimum order quantity of your machine?
1 set. Our service will be to satisfy the needs of every client.
4.How long is the warranty period about machine?
Our machine warranty period is 1 year. Wearing parts and problem coursed by worker's wrong operation are not included.
5.What is the after sale service of your company?
We will provide foundation drawing to the clients for installation. Besides, we can provide installation service, workers training service, etc.
6.Can you provide wearing parts?
We have four casting factories that specialize in producing wearing parts for our clients. If your machine are not manufactured by our company, please provide us the wearing parts drawing.
7.Can you provide me a solution and quotation?
Of course. Please give us your details about project, raw material, the capacity, max feeding size, the output size, the usage of final products, etc.
Why choose us
We have a professional engineering group after-sales team.

We have the large factory and good production capacity.

We have a professional sales and service team.
Contact us if you need more details.
↓↓↓
Click"Send"Now!
Jinan Joysun Machinery Co., Ltd., relying on strong technical support, advanced production equipment, excellent processing technology and scientific detection methods, we ensure product quality and delivery time, and provide a fully optimized technical solution according to your requirements. Jinan Joysun Machinery Co., Ltd. for thawing of meat products and seafood, the equipment has stable performance, reliable quality and short thawing time. It is an ideal defrosting equipment for high-tech meat products, made of stainless steel, conforming to food production standard. Welcome new and old customers to inquire. Our international business covers customers all over the world. We have competitive prices and are proud of our excellent after-sales service. The working attitude of the company and the continuous improvement of the innovation concept will lead Tuo Bo and you to step into the brilliant future hand in hand and create a better future.
Through continuous exploration and practice, the company has developed the advantages of low investment, high efficiency, low operation cost, high product quality and convenient control and operation. The microwave frequency thawing equipment with microwave frequency of 915MHz and output power of 20kw-200kw is above. For food processing enterprises such as chain fast food industry in China, food thawing is provided, and the improvement of food thawing technology in China is also renewed. The benefit is not only "farsightedness", but also at the foot of the eyes. According to experts, the traditional food thawing are based on heat conduction method, material surface temperature is higher than the internal temperature in the thawing process, inevitably there will be drop loss, which will increase the business loss. If merchants use microwave dryer, Fertilizer microwave Rotary Dryer from Professional Factory power, material temperature and transmission speed can be used to achieve adjustable linkage, and the overall heating process control advantages can greatly reduce material consumption and improve food utilization. In addition, as the microwave thawing only needs electricity, no need to consume a lot of water, in the low carbon era, this is not lost a recommended fashion trend.
microwave dryer is a new type of environmental protection drying method. When dry, Fertilizer microwave Rotary Dryer from Professional Factory directly to the medium molecules converted into heat, because the Fertilizer microwave Rotary Dryer from Professional Factory penetrating performance of heating medium and at the same time, no need to heat conduction, so the heating speed is very fast, the water content below 30% of the food, the drying speed can be shortened hundreds of times.
AAABB
microwave dryer advantages of equipment
1, microwave dryer, short, fast
Conventional thermal sterilization is used to transmit heat from the surface of the food to the interior through heat conduction, convection, or radiation. It often takes a long time to get the germicidal temperature. The Fertilizer microwave Rotary Dryer from Professional Factory is the direct interaction between microwave energy and microorganisms such as food and bacteria. The interaction between heat effect and non thermal effect can achieve fast warming and bactericidal action, and the processing time is greatly reduced. The sterilization effect of various materials is usually 3-5 minutes.
AAABU
2, Fertilizer microwave Rotary Dryer from Professional Factory low temperature sterilization keep the nutrition and traditional flavor The Fertilizer microwave Rotary Dryer from Professional Factory is through special heat and non thermal effect sterilization, compared with conventional thermal sterilization, it can get the desired disinfection effect at relatively low temperature and short time. Practice shows that the general sterilization temperature can reach the effect at 75-80 degrees centigrade. In addition, microwave dryer processed foods can retain more nutrients and color, aroma, taste, shape and other flavors, and have puffing effect. For example, the vitamin C retained in vegetables treated by conventional heat treatment is 46-50%, while that in microwave treatment is 60-90%, while that in conventional heating is 58%, while that in microwave heating is 84%.
PPPEE
3 microwave dryer and Fertilizer microwave Rotary Dryer from Professional Factory save energy Conventional thermal sterilization often has heat loss in the environment and equipment, and microwave is directly treated to food, so there is no extra heat loss. In addition, the conversion efficiency of the electric energy to the microwave energy is in the 70-80%, and the power is generally reduced to 30-50%.
PPOOO