Product Description
PRODUCT DESCRIPTION
Hot sale JYG blade Paddle Dryer for industrial Sludge Drying Turnkey Service!



DESCRIPTION

Hollow Paddle Dryer is a horizontal stirring and heat conduction type drying equipment that can work continuously. Its stirring blade is like ship paddle, so it is called paddle dryer. In foreign countries, it is also called slot dryer or stirring dryer.
Needed heat of the dryer relies on heat conduction to heat indirectly, so during the drying period it doesn't need air or little air to take the moisture away. It greatly reduces the heat loss that took away by air flow and the use ratio of heat is improved, so it is a kind energy saving type drying equipment. Paddle dryer is widely used in petrochemical, chemical, metallurgy, foodstuff, pharmaceutical, pesticide industrial and so on for drying powder, granules, filter cake and seriflux materials.

On the basis of a wide research, absorption and digestion of domestic and foreign advanced technology, Changzhou Zhenxing drying Equipment Co.,Ltd improved and optimal designed the wedge hollow paddle dryer. It can indirectly heat or cool paste shape, granules, powder and seriflux materials. It can achieve the operation of drying, cooling, heating, sterilization, reaction and low temperature calcinations, etc. In the equipment, the wedge-shape stirring and heat transfer paddle has high heat transfer efficiency and the heat transfer surface self-clean function.

FEATURES
Paddle dryer has following main features:
1.Compact structure, large efficient heat transfer area, and small occupied area.
2.Stirring is uniform, heat efficiency is high, and drying efficiency is good.
3.Paddle shafts can mesh each other, and have self-clean function, it can avoid material stick on the wall.
4.Energy consumption is low, and operating cost is low.
5.Little dust carried out, little material loss.
6.Heat indirectly, material can not be polluted.
7.Rotary speed of paddle shaft is low, it will not destroy the shape and property of product.
8.Operating flexibility is large, running is stable and reliable.


WORKING PRINCIPLE
The heat transfer surfaces of hollow paddle dryer includes paddle, stirring shaft, and wall surface. And the heat transfer area of paddle is the great majority, so the structure of the equipment is compact and heat transfer area of unit volume is high. Stirring and mixing make the material turn over temestuously so that the material can get high heat transfer coefficient, the occupied area and space is small and the plant capital cost is saved. Because the structure of paddle is special, during the drying period, material will be extruded and loosed, drying is strengthened. Loading ratio of drying chamber is high, it can be 80%-90%, drying time can be regulated from a few minutes to a few hours by regulating the feeding speed, the rotary speed of stirring shaft and the loading ratio. And from feeding port to discharging port the movement of material is basically piston motion. It residence time distribution is nHot microwave sale JYG blade Paddle Dryer for industrial Sludge Drying Turnkey Service!, so the moisture of product is uniform. The paddle that on the stirring shaft has a certain axial direction angle, so it can dry material continuously.

TECHNICAL PARAMETERS


APLICATION:
Hollow paddle dryer is successfully used in foodstuff, chemical, petrochemical, dyestuff, industry sludge fields, etc. The characters of heat transfer, cooling, and stirring make the machine can achieve the following operation: Calcination(low temperature), cooling, drying(solvent recovery), heating(melting), reaction and sterilization. Stirring paddle is heat transfer surface as well, it makes the unit efficient heat transfer area larger, and handling time is reduced. Heat transfer surface of wedge type has self-cleaning function. Compress--expand stirring function makes the material mixed uniformly. Material makes piston flow movement along the axial direction, in the axial direction interval, the temperature, humidity and mixedness gradient is very low.

Using thermal oil as heating medium, paddle dry can finish low temperature calcination work. For example, calcium sulphate dehydrate (CaSO4.2H2O) is calcined to calcium sulfate hemihydrate (CaSO4.1/2H2O), sodium bicarbonate (NaHCO3 is calcined to Sodium Carbonate (Na2CO3), etc.

Input cooling medium such as water and cooling brine, the machine can be used for cooling. For example, the paddle alkali cooler use in Sodium Carbonate industry has replaced old air alkali cooler. It can save energy and end gas process equipment, so the operating cost is saved. It also can be used for cooling titanium dioxide, ferro-nickel powder and kinds of powder and granules materials. In the equipment, material can be cooled from 10000C to less than 400C.

Main functions of the equipment: It doesn't use hot air, it can make the solvent recovery, energy consumption and environment control in the tractable ideal state. It is suitable for the materials that need to recycle solvent, inflammable, easy to oxidize, and thermal sensitive materials. It is widely used in fine chemical, petrochemical and dyestuff industries.

In the axial direction interval, the uniformity of temperature, humidity and mixedness makes the equipment can used for heating or melting, or reaction of some solid materials. It sis successfully used in compound fertilizer and modified starch industries. Paddle dryer can be used for sterilizing for food and flour. The large heating area in the unit efficient volume can heat the material to sterilize temperature, it can avoid the quality changing because of long time heating.

Application materials
Petrochemical industry:
Polyolefin powder, high and ow density polyethylene, linear low density polyethylene,polyacetal powder, nylon 6, nylon 66, nylon 12, cellulose acetate fiber, polyphenylene sulfide, allyl resin, engineering plastics, PVC, PVA, polrvinyl benzene, polypropylene, polyester, polyformaldehyde, styrene~acrylonitrile copolymerization, ethylene~propylene copolymerization.
Environmental protection industry:
PTA sewage sludge, electrofacing water sewage sludge, boiler soot, offscum of pharmaceutical factory, offscum of sugar factory, offscum of aginomoto factory, coal ash.
Feedstuff industry:
Soy sauce offscum, bone matrix feed, distillers' grains, heels of foodstuff, apple pomace, orange skin,bean pulp, chicken bone feed, fish powder, feed additive and chemical sludge.
Foodstuff: Starch, cocoa bean, niblet.
Chemical industry:
Sodium carbonate, NPK compound fertilizer, kaolin, bentonite, carbon-white, conductex, phosphogypsum, oxidation sodium fluoride, lime nitrate, magnesium carbonate, sodium cyanide, calmogastrin, barium sulfate, annaline, calcium carbonate, dyestuff, molecular sieve, saponin.

Schematic Structure
Take double shafts type for example to introduce the structure(paddle dryers include single shaft, double shafts, and four shafts). It consists of W-shape with jacket, upper cover, two hollow shafts with paddles, covers of two ends, swivel joint, flexible metal tubing and transmission mechanism that including gears and chain wheel, etc.
The cores of the equipment are the two hollow shafts and the hollow paddles welded on the shafts. The shape of paddle is wedge-shape hollow hemicycle, inside it can be input heating medium. Except the stirring function, it also is the heat transfer device. Two main heat transfer surfaces of paddle are slope surfaces. When material contacts with the slope surface, granules will slip away from the slope surface with the rotary of paddle. It can make the heat transfer is renewed continuously, SO the heat transfer is strengthened. At the triangle bottom of paddle there is scraper blade, it can sweep the material that deposits at the bottom, so it can avoid the dead corner.
There are some requirements for the distribution of paddle and the size of its each part. And at the feeding area, drying area and discharging area, there are not only paddles but also complementary unit, is can ensure the machine works stably, and dry uniformly. Moreover, residence time can be regulated.

OUR PROJECTS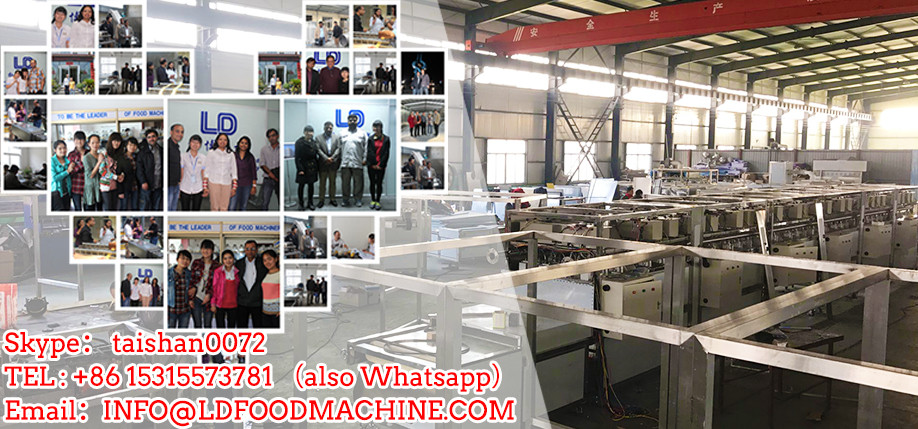 Our Customers
We place customers at the heart of everything we do. Customer satisfaction is a key to our business. We aim to build a long term cooperation relationship with customers by delivering high quality products and superior services. With years of experiences, our products have been exported to North America, Pakistan, India, Vietnam, Russia, Nigeria, Egypt, Yemen, Philippines, Colombia, and other countries.
Our Culture




Certification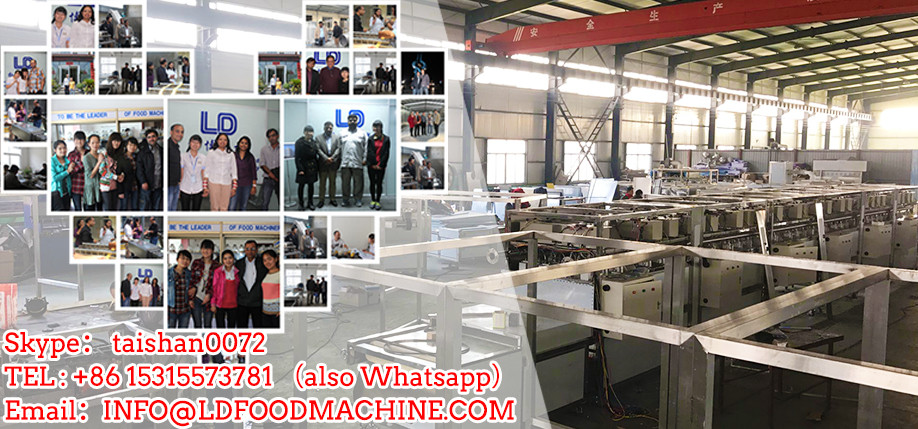 Recommended Products of International Trade
ISO9001 Certified Enterprise
AQA's Directory of Registered Companies
Our Service
Design and production
We solicit buyers opinions widely at the design and production stage of equipment; especially at the stage of plan and elevation arrangement, we give full consideration to buyers' site conditions and public engineering conditions, and pay concurrent attention to the optimum combination when assuring the quality of equipment.
Installation and commissioning
After the equipment is delivered to buyers factory, we will dispatch full-time technical personnel to instruct buyers' installation and to take charge of commissioning until normal use of the equipment.
Training
Before buyers use our equipment normally, our commissioning personnel will organize buyers' relevant personnel to accept training, which covers the maintenance and care of equipment, timely repair of common faults, and procedures for operation of equipment.
Warranty
We provide one-year warranty for our equipment. For damage of equipment arising from non-artificial factors within the warranty period, we will provide repair service for free; and for damage of equipment arising from artificial factors, we will provide repair service in time and collect corresponding cost.
Maintenance and period
For damage of equipment after expiration of warranty period, we will provide on-site repair service within 24h/48h for enterprises inside/outside the province after receiving buyers' notification. The service provided after expiration of warranty period is fee-based, and flat cost will be collected each time when the service is provided.

Jinan Joysun Machinery Co., Ltd., relying on strong technical support, advanced production equipment, excellent processing technology and scientific detection methods, we ensure product quality and delivery time, and provide a fully optimized technical solution according to your requirements. Jinan Joysun Machinery Co., Ltd. for thawing of meat products and seafood, the equipment has stable performance, reliable quality and short thawing time. It is an ideal defrosting equipment for high-tech meat products, made of stainless steel, conforming to food production standard. Welcome new and old customers to inquire. Our international business covers customers all over the world. We have competitive prices and are proud of our excellent after-sales service. The working attitude of the company and the continuous improvement of the innovation concept will lead Tuo Bo and you to step into the brilliant future hand in hand and create a better future.
Through continuous exploration and practice, the company has developed the advantages of low investment, high efficiency, low operation cost, high product quality and convenient control and operation. The microwave frequency thawing equipment with microwave frequency of 915MHz and output power of 20kw-200kw is above. For food processing enterprises such as chain fast food industry in China, food thawing is provided, and the improvement of food thawing technology in China is also renewed. The benefit is not only "farsightedness", but also at the foot of the eyes. According to experts, the traditional food thawing are based on heat conduction method, material surface temperature is higher than the internal temperature in the thawing process, inevitably there will be drop loss, which will increase the business loss. If merchants use microwave dryer, Hot microwave sale JYG blade Paddle Dryer for industrial Sludge Drying Turnkey Service! power, material temperature and transmission speed can be used to achieve adjustable linkage, and the overall heating process control advantages can greatly reduce material consumption and improve food utilization. In addition, as the microwave thawing only needs electricity, no need to consume a lot of water, in the low carbon era, this is not lost a recommended fashion trend.
microwave dryer is a new type of environmental protection drying method. When dry, Hot microwave sale JYG blade Paddle Dryer for industrial Sludge Drying Turnkey Service! directly to the medium molecules converted into heat, because the Hot microwave sale JYG blade Paddle Dryer for industrial Sludge Drying Turnkey Service! penetrating performance of heating medium and at the same time, no need to heat conduction, so the heating speed is very fast, the water content below 30% of the food, the drying speed can be shortened hundreds of times.
AAABB
microwave dryer advantages of equipment
1, microwave dryer, short, fast
Conventional thermal sterilization is used to transmit heat from the surface of the food to the interior through heat conduction, convection, or radiation. It often takes a long time to get the germicidal temperature. The Hot microwave sale JYG blade Paddle Dryer for industrial Sludge Drying Turnkey Service! is the direct interaction between microwave energy and microorganisms such as food and bacteria. The interaction between heat effect and non thermal effect can achieve fast warming and bactericidal action, and the processing time is greatly reduced. The sterilization effect of various materials is usually 3-5 minutes.
AAABU
2, Hot microwave sale JYG blade Paddle Dryer for industrial Sludge Drying Turnkey Service! low temperature sterilization keep the nutrition and traditional flavor The Hot microwave sale JYG blade Paddle Dryer for industrial Sludge Drying Turnkey Service! is through special heat and non thermal effect sterilization, compared with conventional thermal sterilization, it can get the desired disinfection effect at relatively low temperature and short time. Practice shows that the general sterilization temperature can reach the effect at 75-80 degrees centigrade. In addition, microwave dryer processed foods can retain more nutrients and color, aroma, taste, shape and other flavors, and have puffing effect. For example, the vitamin C retained in vegetables treated by conventional heat treatment is 46-50%, while that in microwave treatment is 60-90%, while that in conventional heating is 58%, while that in microwave heating is 84%.
PPPEE
3 microwave dryer and Hot microwave sale JYG blade Paddle Dryer for industrial Sludge Drying Turnkey Service! save energy Conventional thermal sterilization often has heat loss in the environment and equipment, and microwave is directly treated to food, so there is no extra heat loss. In addition, the conversion efficiency of the electric energy to the microwave energy is in the 70-80%, and the power is generally reduced to 30-50%.
PPOOO