Product Description
Rotary Drum Three Cylinder Small Aggregate Dryer
1. Brief Introduction of river sand dryers:
River sand dryers are also called sand dryer, river sand dryer, sand drying machine, yellow sand dryers, dry mortar dryers, etc. River sand( yellow sand, mechanical sand) is an important raw material in construction engineering, with the requirement of urban development and construction, cement mortar (dry powder mortar, the mixed mortar, dry mortar, insulation mortar) and the demand is also increasing, the kinds of river sand dryer arises at the historic moment, and is widely used in sand making, building material, metallurgy, mineral processing, chemical industry, cement industry, etc.
2. Structure of river sand dryers:
1, drum; 2, front roll ring; 3, rear roll ring; 4, gear; 5, catch wheel; 6, support roller; 7, pinion; 8, the discharging part; 9. lifters; 10, speed reducer; 11, motor; 12, hot air furnace, 13, feed chute; 14, furnace body and other parts, according to user requirements design, gas generator, the combustion chamber, or supporting elevator, belt conveyor, constant feeder, cyclone, induced draft fan, etc.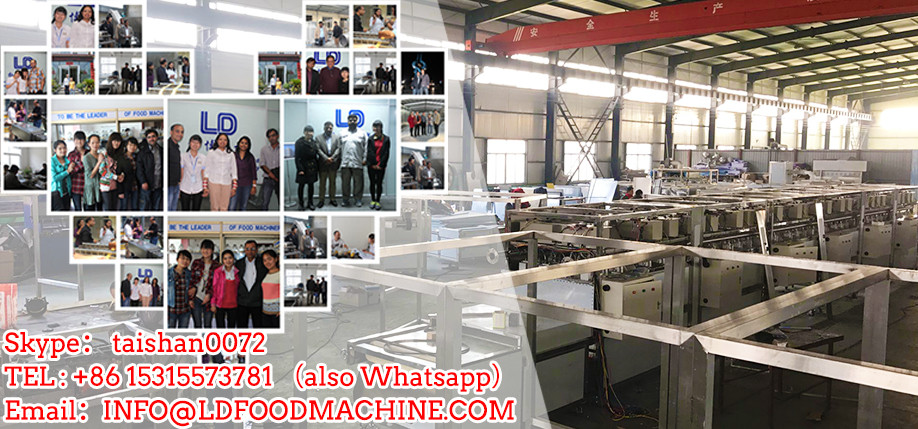 3. Features of river sand dryers:
1), the river sand dryer requires less investment, my company river sand dryer is the most preferential price 20% of imported products, highest performance-to-price ratio.
2), the river sand dryer we produce has high wear-resisting degree, the wear resistant manganese plate making, than ordinary steel wear-resisting 3-4 times.
3), the thermal efficiency of more than 40% higher than that of traditional single drum dryer.
4), fuel can be used white coal and bituminous coal, coal gangue, oil, steam. Can bake 20-40 mm the following piece of material, aggregate, powder material.
5), covers an area of about 60% lower than single drum dryer. Civil engineering investment to reduce 60%, installation is convenient.
6), no air leakage phenomenon, solved the sealing difficulties.
7), discharge temperature of 60 degrees or less, can be directly feed library, need not into cooling tent cooling.
8), outer barrel temperature 60 degrees or less, exhaust temperature
9) is the 1/3 of single drum dryer, coal consumption, energy saving 40%, tons of standard coal consumption
10), material initial moisture 15%, final moisture to ensure below 0.5 1%, is the cement slag powder, dry mortar production line and other various drying engineering preferred products.
11), its resistance to overload ability is strong, large quantity, less fuel consumption, dry low cost;
4. Working principle of river sand dryers
River sand is conveyed by belt conveyor or bucket elevator to the hopper, and then the hopper feeder through feeding chute into the feed end of dryer. The feed chute slope should be greater than the natural inclination of materials, so that the material flow into the dryer smoothly. Dryer cylinder is a flat line with water slightly tilted into the rotation of the cylinder, materials from high end to join, heating medium from low-end to enter, and material into a counter-current contact, there is also a heating medium with materials and flow into the cylinder. With the rotation of the cylinder material by gravity Run to the bottom on the lower side, wet material in the process of cylinder body move forward, directly or indirectly get the heating medium for heat, to dry the wet material, and then by the belt conveyor or screw conveyor at the discharge end.
Inside the cylinder wall is equipped with lifters, whose role is to put the material lifted up and again, the contact surface is increased and the air flow of material, in order to improve the drying rate and promote the material into, before heating medium is generally divided into hot air and flue gas, heating medium by the dryer, generally need to cyclone with materials in the gas trap, for further reduce exhaust dust content, should also be after bag filter or wet precipitator put emissions.
5. Technical specification of river sand dryers:
| | | | | |
| --- | --- | --- | --- | --- |
| Model | Capacity (m3/h) | Moisture after drying (%) | Coal consumption (kg/ton of sand) | Main motor power (kw) |
| DLS623 | 3m3/h | | 7 | 3 |
| DLS625 | 5m3/h | | 7 | 5.5 |
| DLS6210 | 10m3/h | | 7 | 7.5 |
| DLS6225 | 25m3/h | | 7 | 7.5 |
Our Services
1. Free consultation on technical &commercial issues, provide market evaluation, project feasibility based on each customers' condition.
2. Provide free drawings at no cost for factory layout, piping & wiring systems, installation plannings,
3. Free installation, commissioning and operation training services at no costs to customers.
4. 24/7 aftersales service, free of charge if repair service required within 1 year after installation.
Jinan Joysun Machinery Co., Ltd., relying on strong technical support, advanced production equipment, excellent processing technology and scientific detection methods, we ensure product quality and delivery time, and provide a fully optimized technical solution according to your requirements. Jinan Joysun Machinery Co., Ltd. for thawing of meat products and seafood, the equipment has stable performance, reliable quality and short thawing time. It is an ideal defrosting equipment for high-tech meat products, made of stainless steel, conforming to food production standard. Welcome new and old customers to inquire. Our international business covers customers all over the world. We have competitive prices and are proud of our excellent after-sales service. The working attitude of the company and the continuous improvement of the innovation concept will lead Tuo Bo and you to step into the brilliant future hand in hand and create a better future.
Through continuous exploration and practice, the company has developed the advantages of low investment, high efficiency, low operation cost, high product quality and convenient control and operation. The microwave frequency thawing equipment with microwave frequency of 915MHz and output power of 20kw-200kw is above. For food processing enterprises such as chain fast food industry in China, food thawing is provided, and the improvement of food thawing technology in China is also renewed. The benefit is not only "farsightedness", but also at the foot of the eyes. According to experts, the traditional food thawing are based on heat conduction method, material surface temperature is higher than the internal temperature in the thawing process, inevitably there will be drop loss, which will increase the business loss. If merchants use microwave dryer, FREE microwave Installation & Operation Training Rotary Drum Type Small Aggregate Dryer! power, material temperature and transmission speed can be used to achieve adjustable linkage, and the overall heating process control advantages can greatly reduce material consumption and improve food utilization. In addition, as the microwave thawing only needs electricity, no need to consume a lot of water, in the low carbon era, this is not lost a recommended fashion trend.
microwave dryer is a new type of environmental protection drying method. When dry, FREE microwave Installation & Operation Training Rotary Drum Type Small Aggregate Dryer! directly to the medium molecules converted into heat, because the FREE microwave Installation & Operation Training Rotary Drum Type Small Aggregate Dryer! penetrating performance of heating medium and at the same time, no need to heat conduction, so the heating speed is very fast, the water content below 30% of the food, the drying speed can be shortened hundreds of times.
AAABB
microwave dryer advantages of equipment
1, microwave dryer, short, fast
Conventional thermal sterilization is used to transmit heat from the surface of the food to the interior through heat conduction, convection, or radiation. It often takes a long time to get the germicidal temperature. The FREE microwave Installation & Operation Training Rotary Drum Type Small Aggregate Dryer! is the direct interaction between microwave energy and microorganisms such as food and bacteria. The interaction between heat effect and non thermal effect can achieve fast warming and bactericidal action, and the processing time is greatly reduced. The sterilization effect of various materials is usually 3-5 minutes.
AAABU
2, FREE microwave Installation & Operation Training Rotary Drum Type Small Aggregate Dryer! low temperature sterilization keep the nutrition and traditional flavor The FREE microwave Installation & Operation Training Rotary Drum Type Small Aggregate Dryer! is through special heat and non thermal effect sterilization, compared with conventional thermal sterilization, it can get the desired disinfection effect at relatively low temperature and short time. Practice shows that the general sterilization temperature can reach the effect at 75-80 degrees centigrade. In addition, microwave dryer processed foods can retain more nutrients and color, aroma, taste, shape and other flavors, and have puffing effect. For example, the vitamin C retained in vegetables treated by conventional heat treatment is 46-50%, while that in microwave treatment is 60-90%, while that in conventional heating is 58%, while that in microwave heating is 84%.
PPPEE
3 microwave dryer and FREE microwave Installation & Operation Training Rotary Drum Type Small Aggregate Dryer! save energy Conventional thermal sterilization often has heat loss in the environment and equipment, and microwave is directly treated to food, so there is no extra heat loss. In addition, the conversion efficiency of the electric energy to the microwave energy is in the 70-80%, and the power is generally reduced to 30-50%.
PPOOO