Product Description
Product Description
JYG- 29 guaranteed machine electric heater blade dryer for medicine industry
application
This machine can treat cream, granular, powder, thick liquid materials with heat, cool indirectly. It can finish drying, cooling, heating, sterilization, chemical reaction, low temperature burning etc operation. Its particular blade have high efficiency warm transferring and shelf clean function.
working principle
Densely lined with wedge-shaped hollow shaft hollow blades, heat medium through the hollow axial flow through blades. Unit effective volume of a very large area of heat transfer, heat medium temoerature from -40℃ to 320℃, can be water vapor, may also be liquid-type: such as water, oil and so on. Indirect conduction heating, the air does not carry away the heat, the heat are used to heat materials. Only through the device body heat loss to the environment, heat insulation layer, wedge-shaped blades with self-cleaning heat transfer surfaces. Wedge-shaped surface material particles and scrubbing effect relative movement to wash away the wedge surface material attachments. So in operation have maintained a clean heat transfer surfaces. Blade dryer for the W-type shell, the shell of the general arrangement for 2-4 hollow stirring shaft. Shell with a sealed cover with the cover to prevent dust leakage and collection of materials, solvent vapor materials. Set out and exit pull a block, to ensure a high degree of material level, so that heat transfer surface is covered with fully materials. Heat medium through the rotary joint, passing through the shell jacket and the hollow stirring shaft, hollow shaft stirring according to type of thermal media have different internal structures to ensure the best heat transfer.
features
1. blade dryer energy consumption is low: as indirect heating, the air does not carry away a lot of heat insulation of dryer wall has, on the slurry material, evaporation of 1kg of water vapor only 1.22 kg of steam.
2. blade dryer system costs low: within the effective volume of units have a large heat transfer surface, the reduced processing time, equipment size becomes smaller. Would greatly reduce the building area and building space.
3. dealing with a wide range of materials: using a different hot medium, able to deal with heat-sensitive materials can be heat-treated materials handing. Commonly used media are: water steam, oil, hot water, cooling water, continuous operation can also be intermittent operation can be applied in many fields.
4. environmental pollution: do not carry air, dust entrainment few materials. Solvent evaporation of material is very small, easy to handle. To have contaminated materials or be recycles solvent conditions, can be used closed circuit.
5. low operation cost: the equipment normal operation, 1-2 persons/day. Low speed and reasonable structure. Wear a small, very slow maintenance costs.
6. operation stability: as the wedge-shaped blades of special compression-expansion of stirring, so that material particles sufficient surface contact with the heat transfer in the axial zone, the material temperature, humidity, mixed density gradient is very small, thus ensuring the process stability.
Product photo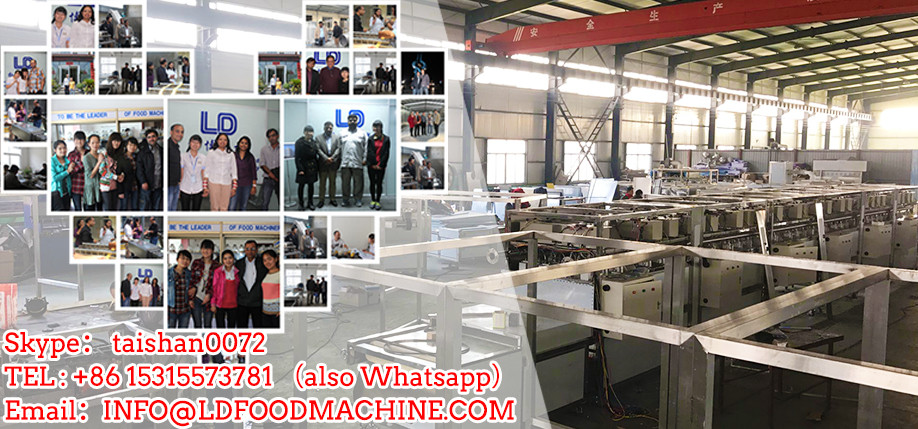 Our customer
Exhibition
Transportation
Packaging & Shipping
Packaging details: professional export package
Delivery time: 20 days
Our Services
One station service to make sure our customer get good products and good service.
1) Professional advice and rich experience help to choose machine.
2).Warranty time: All machines are guaranteed for one year.
3).Any problem: If you have any questions or any demands, we will reply you within 24 hours except the special reasons once you enquiry us.
4) Additives: installation book, Manual book, tool box will be sent with machine.
Company Information
Shenyang Comeboard Technology Co., Ltd. is affiliated with Medical and Health Group whose business scope include API, Medical consumables and laboratory equipment.
Comboard mainly work on medical apparatus and instruments. We are a specialized supplier in R&D, sales and distribution of variety of pharmaceutical, food and chemical machinery equipment. Such as Tablet press Machine, Centrifugal Machine, Capsule Filling Machine, Liquid Filling Machine, Coating Machine, Automatic Charging System, Grinder, Stirring Mixer, Drying Machine, Packaging Machine ETC. We have more than ten years' experience in import and export business. Welcome customers' samples and drawings to customize to us.
Our factory has passed ISO, products can conform to GMP and FDA requirements, also CE & SGS certificate are available. So far our products are being widely used by pharmaceutical factory, food factory, chemical products factory, clinical labs and hospitals in over 50 countries around the world. Our goal is to provide high quality product at competitive price with thoughtful service.
We are sure that our high quality products and excellent service will attract more and more customers' appreciation. Contacting us is the first step to build up a successful business relationship with us. If you are interested in our products, please don't hesitate to contact us at any time. We believe that with your support and our endeavor, a win-win situation will be achieved based on mutual benefits.
FAQ
1.What's the location of your factory? Shenyang
2.Where is your sea port? Shanghai port
3.MOQ? No MOQ requirement
4.How about your packing? Professional export package
5.Is possible to visit your factory? You are warm welcome to visit our factory.
6. What are your payment terms? For the convenience of customers, we offer two different payments terms: Full advance payments and Part Payments in advance.
7.What is the lead time ? Generally 45 days
8: How does your factory control the quality? Quality is very important, we take much attention to control our quality from raw materials to the end. Our factory has passed CE, ISO, FAD. We also have audit periodically to make sure our products qualified.
Jinan Joysun Machinery Co., Ltd., relying on strong technical support, advanced production equipment, excellent processing technology and scientific detection methods, we ensure product quality and delivery time, and provide a fully optimized technical solution according to your requirements. Jinan Joysun Machinery Co., Ltd. for thawing of meat products and seafood, the equipment has stable performance, reliable quality and short thawing time. It is an ideal defrosting equipment for high-tech meat products, made of stainless steel, conforming to food production standard. Welcome new and old customers to inquire. Our international business covers customers all over the world. We have competitive prices and are proud of our excellent after-sales service. The working attitude of the company and the continuous improvement of the innovation concept will lead Tuo Bo and you to step into the brilliant future hand in hand and create a better future.
Through continuous exploration and practice, the company has developed the advantages of low investment, high efficiency, low operation cost, high product quality and convenient control and operation. The microwave frequency thawing equipment with microwave frequency of 915MHz and output power of 20kw-200kw is above. For food processing enterprises such as chain fast food industry in China, food thawing is provided, and the improvement of food thawing technology in China is also renewed. The benefit is not only "farsightedness", but also at the foot of the eyes. According to experts, the traditional food thawing are based on heat conduction method, material surface temperature is higher than the internal temperature in the thawing process, inevitably there will be drop loss, which will increase the business loss. If merchants use microwave dryer, JYG- microwave 29 guaranteed machine electric heater blade dryer for medicine industry power, material temperature and transmission speed can be used to achieve adjustable linkage, and the overall heating process control advantages can greatly reduce material consumption and improve food utilization. In addition, as the microwave thawing only needs electricity, no need to consume a lot of water, in the low carbon era, this is not lost a recommended fashion trend.
microwave dryer is a new type of environmental protection drying method. When dry, JYG- microwave 29 guaranteed machine electric heater blade dryer for medicine industry directly to the medium molecules converted into heat, because the JYG- microwave 29 guaranteed machine electric heater blade dryer for medicine industry penetrating performance of heating medium and at the same time, no need to heat conduction, so the heating speed is very fast, the water content below 30% of the food, the drying speed can be shortened hundreds of times.
AAABB
microwave dryer advantages of equipment
1, microwave dryer, short, fast
Conventional thermal sterilization is used to transmit heat from the surface of the food to the interior through heat conduction, convection, or radiation. It often takes a long time to get the germicidal temperature. The JYG- microwave 29 guaranteed machine electric heater blade dryer for medicine industry is the direct interaction between microwave energy and microorganisms such as food and bacteria. The interaction between heat effect and non thermal effect can achieve fast warming and bactericidal action, and the processing time is greatly reduced. The sterilization effect of various materials is usually 3-5 minutes.
AAABU
2, JYG- microwave 29 guaranteed machine electric heater blade dryer for medicine industry low temperature sterilization keep the nutrition and traditional flavor The JYG- microwave 29 guaranteed machine electric heater blade dryer for medicine industry is through special heat and non thermal effect sterilization, compared with conventional thermal sterilization, it can get the desired disinfection effect at relatively low temperature and short time. Practice shows that the general sterilization temperature can reach the effect at 75-80 degrees centigrade. In addition, microwave dryer processed foods can retain more nutrients and color, aroma, taste, shape and other flavors, and have puffing effect. For example, the vitamin C retained in vegetables treated by conventional heat treatment is 46-50%, while that in microwave treatment is 60-90%, while that in conventional heating is 58%, while that in microwave heating is 84%.
PPPEE
3 microwave dryer and JYG- microwave 29 guaranteed machine electric heater blade dryer for medicine industry save energy Conventional thermal sterilization often has heat loss in the environment and equipment, and microwave is directly treated to food, so there is no extra heat loss. In addition, the conversion efficiency of the electric energy to the microwave energy is in the 70-80%, and the power is generally reduced to 30-50%.
PPOOO