Product Description
Steam System Dryer For Apple Waste Dryer!
IMPROVES CONVENTIONAL DRUM DRYER'S DISADVANTAGE OF LOW PRODUCTIVITY, UNEVEN PRODUCT
THICKNESS, UNEASY TEMPERATURE TO CONTROL INCOMPLETE GELATINIZATION, INCOMPLETE DRYNESS,
AND INCONVENIENT TO MAKE PROPER ADJUSTMENT DURING OPERATION
FEATURES of the Apple Waste Dryer :
1. Totally automatic in supply of steam and pressure control of scraper, feed and operation on - off control.
2. Productivity is 20% higher than any conventional drum dryers.
3.Dual selection of either by manual or automatic or full computerize control.
4.Compatible to connect with other peripheral equipments.
5.Continuously display and monitor the product thickness, and machine's temperature, presure,
speed, line speed and production conditions.
6.Constantly recording of production condition ,to ensure quality control.
7.Intelligent interface, capable of input all data on the controller.
8.Energy recyclable device enlarges heat efficiency.
9.Alarm and trouble device, which is capable of display trouble and possible trouble shooting method,
operation automatically resume after trouble removed.
10.Stable and adjustable roller surface temperature and roller speed.
11.Independent driven motor and reducer, can be operated with single roller.
12.Director driven motor and totally enclosed small reducer to minimize noise and vibration and thus to
avoid possible lubricant contaminates the food.
RODUCTION of the Apple Waste Dryer :
Drum dryer ,is a continuously indirect heating style dryer. The basic mechanism is using a liquid feeder to
spread the liquid or paste based material to be dried onto the surface of steam heating drum and allow them
to rotate together after half of the cycle , then uses a scraper to scrap off the dried
Membrane adhered on the drum surface, and place the dried membrane to a conveyor and transfer to the
crusher to make into flake or powder form.
In most of manufacturing process, drying is considered the more costly part. But in relative to other drying
method, our drum style dryer has the advantage of lower investment cost, and low energy consumption. Its
machine structure is simple, but with superior capability ,and machine is easy to install and operate, no special
staff training required.
During processing ,water evaporation consume about 1.2 ~ 1.4 kilo of steam per kilo water, heating efficiency
reaches level of 70 ~ 80%, and aside from small amount of dust occurred, there will no more second contamination ,
which fulfills the high demand of environmental protection requirement today.

Our drum dryer is classified into single drum and double drum style , and double drum is further divided into same direction rotating style and opposite direction rotating style
FEATURES of the Apple Waste Dryer :
· Short drying time about 10 ~ 20 second, and capable of continuous drying .
· Capable of directly solidify liquid, paste and suspensive materials after dried.
· 70 ~ 80% heating efficiency. Low consumption of steam, about 1.2 ~ 1.4 kilo of steam per kilo of water.
· Easy operation , maintenance, and long machine life.
No second contamination to the environment.
· Easy to change machine functions, suitable for multiproduct production , but small quantity.
· adjustable drying time and temperature, according to processing requirement.
· Able to dry up all materials completely.
· Can process any quantity of material, and heat sensitive material can add Steam microwave System Dryer For Apple Waste Dryer device.
Applications of the Apple Waste Dryer :
· FOOD:
· Baby Food
· (Cereal-based and milk-based)
· Taro Powder,
· Potato Powder
· STARCH:
· Maize, Wheat, Potato, Rice, Tapioca, taro (gelatinized)
· ANIMAL FEED:
· Fish Feed, Pet Feed , Shrimp Feed
· CHEMICAL PRODUCTS:
· Gypsum, Pigments, Detergent
· WASTE TREATMENT:
· Printing lnk,
Waste water

PHOTOS of the Apple Waste Dryer :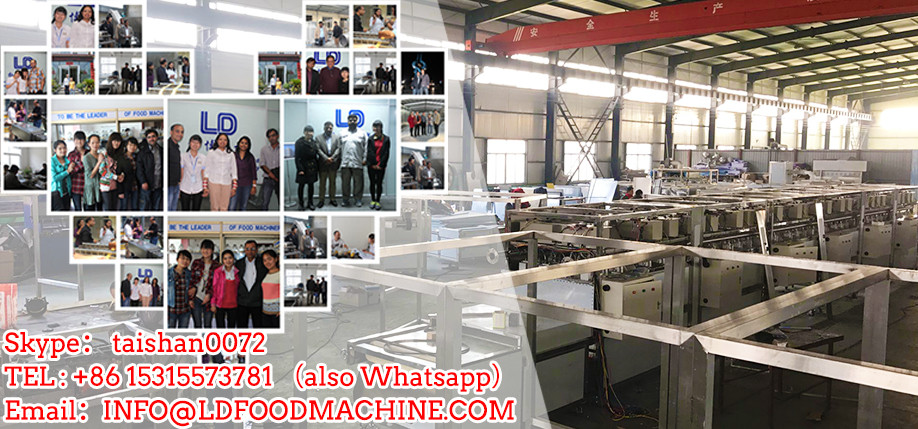 Jinan Joysun Machinery Co., Ltd., relying on strong technical support, advanced production equipment, excellent processing technology and scientific detection methods, we ensure product quality and delivery time, and provide a fully optimized technical solution according to your requirements. Jinan Joysun Machinery Co., Ltd. for thawing of meat products and seafood, the equipment has stable performance, reliable quality and short thawing time. It is an ideal defrosting equipment for high-tech meat products, made of stainless steel, conforming to food production standard. Welcome new and old customers to inquire. Our international business covers customers all over the world. We have competitive prices and are proud of our excellent after-sales service. The working attitude of the company and the continuous improvement of the innovation concept will lead Tuo Bo and you to step into the brilliant future hand in hand and create a better future.
Through continuous exploration and practice, the company has developed the advantages of low investment, high efficiency, low operation cost, high product quality and convenient control and operation. The microwave frequency thawing equipment with microwave frequency of 915MHz and output power of 20kw-200kw is above. For food processing enterprises such as chain fast food industry in China, food thawing is provided, and the improvement of food thawing technology in China is also renewed. The benefit is not only "farsightedness", but also at the foot of the eyes. According to experts, the traditional food thawing are based on heat conduction method, material surface temperature is higher than the internal temperature in the thawing process, inevitably there will be drop loss, which will increase the business loss. If merchants use microwave dryer, Steam microwave System Dryer For Apple Waste Dryer power, material temperature and transmission speed can be used to achieve adjustable linkage, and the overall heating process control advantages can greatly reduce material consumption and improve food utilization. In addition, as the microwave thawing only needs electricity, no need to consume a lot of water, in the low carbon era, this is not lost a recommended fashion trend.
microwave dryer is a new type of environmental protection drying method. When dry, Steam microwave System Dryer For Apple Waste Dryer directly to the medium molecules converted into heat, because the Steam microwave System Dryer For Apple Waste Dryer penetrating performance of heating medium and at the same time, no need to heat conduction, so the heating speed is very fast, the water content below 30% of the food, the drying speed can be shortened hundreds of times.
AAABB
microwave dryer advantages of equipment
1, microwave dryer, short, fast
Conventional thermal sterilization is used to transmit heat from the surface of the food to the interior through heat conduction, convection, or radiation. It often takes a long time to get the germicidal temperature. The Steam microwave System Dryer For Apple Waste Dryer is the direct interaction between microwave energy and microorganisms such as food and bacteria. The interaction between heat effect and non thermal effect can achieve fast warming and bactericidal action, and the processing time is greatly reduced. The sterilization effect of various materials is usually 3-5 minutes.
AAABU
2, Steam microwave System Dryer For Apple Waste Dryer low temperature sterilization keep the nutrition and traditional flavor The Steam microwave System Dryer For Apple Waste Dryer is through special heat and non thermal effect sterilization, compared with conventional thermal sterilization, it can get the desired disinfection effect at relatively low temperature and short time. Practice shows that the general sterilization temperature can reach the effect at 75-80 degrees centigrade. In addition, microwave dryer processed foods can retain more nutrients and color, aroma, taste, shape and other flavors, and have puffing effect. For example, the vitamin C retained in vegetables treated by conventional heat treatment is 46-50%, while that in microwave treatment is 60-90%, while that in conventional heating is 58%, while that in microwave heating is 84%.
PPPEE
3 microwave dryer and Steam microwave System Dryer For Apple Waste Dryer save energy Conventional thermal sterilization often has heat loss in the environment and equipment, and microwave is directly treated to food, so there is no extra heat loss. In addition, the conversion efficiency of the electric energy to the microwave energy is in the 70-80%, and the power is generally reduced to 30-50%.
PPOOO