Product Description
Flaxseed oil extraction equipment moringa oil processing machine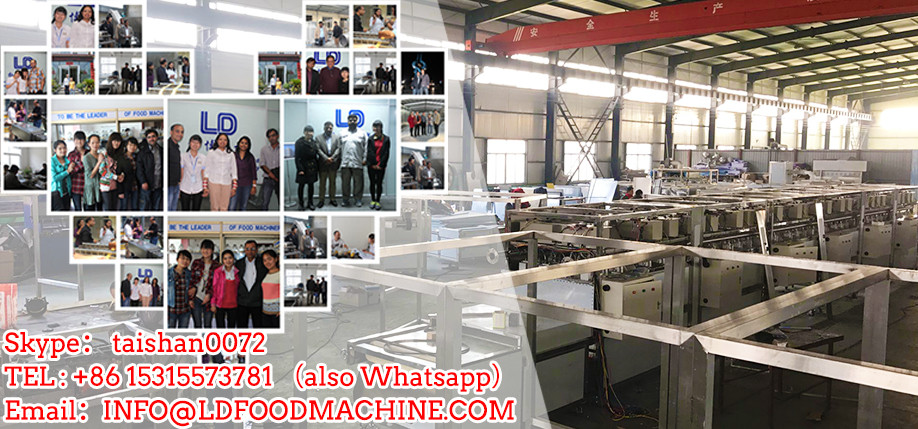 Product Description
Flaxseed oil extraction equipment moringa oil processing machine process and equipment features:
1, the solvent extract equipment adopts stainless steel fixed grid tray, frequency conversion speed regulation, extract equipment storage tank feeding level is automatic control, high extracting efficiency, low energy consumption; Extracting condenser, steam degassing condenser, stripping condenser, evaporative condenser, the final condenser are aluminum alloy tube-type condenser, the condensation effect is fast.
2, wet meal dissolution using DTC toast-desolventizing, dissolution, drying in one machine. The production of finished meal powder is small, good color, toast-desolventizing level is self automatic control.
3, adopts film evaporation process, evaporation temperature is low, crude oil quality is good, energy saving, secondary steam from toaster and waste heat can be utilized, as the first evaporator heat source.
4. Steam-lift crude oil and steam mixed oil heat exchange, save energy.
5, the tail gas recovery uses the water bath type tail gas recovery device, the tail gas recovery two times utilization, reduces the solvent consumption.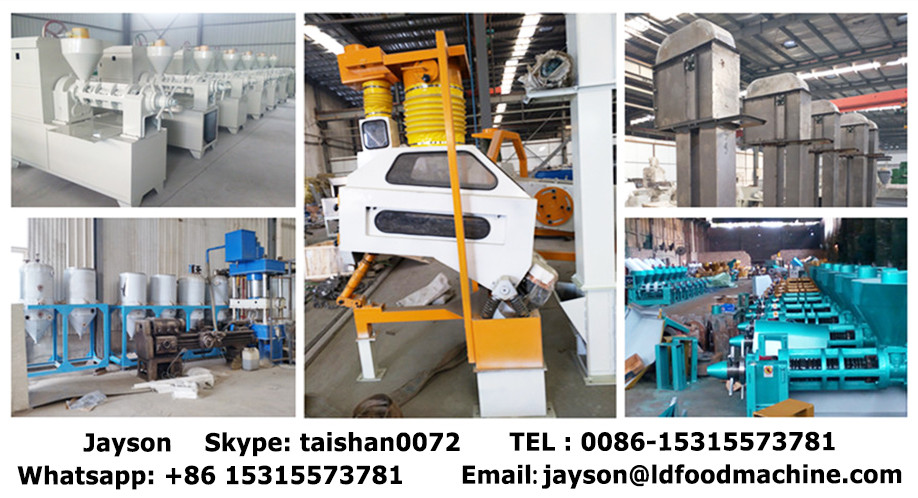 Introduction of solvent extraction craft:
The whole extraction workshop is selected on the base of safety, reliable, energy-saving, less fault, easy maintenance, and long using life, adopting world advanced technology and equipment to achieve the best process effect.
Process flow:
The material(for pretreatment) is sent to the extractor by the airtight packing auger. The mateiral will be sprayed for extraction by the solvent(Hexance) or mixed oil after they fall into the extractor. The wet dreg(after dripping), falling into the conveyor and be sent to the evapo-separated machine. After steaming, baking and desolventizing, the dreg will be sent to the dreg storehouse. Mixed oil after extraction enters into the first and second long tube evaporator for seperating the steam and solvent, and then flow into the stripping tower for desorption the remaining solvent of crude oil. The extracted oil from the last process will be sent into the crude oil tank for refining plant. The solvent vapors from the extractor, evapo-separated machine, evaporator, stripper tower will be recycled in the cooling system. The solvent after cooling will be collected in the fresh solvent tank for reusing in the process.
Main equipment:
Rotocel extractor(loop type extractor), evapo-separated machine, Long tube evaporator, stripper tower, condenser, absorber, conveyor, sealing auger and so on.

The main machine in Flaxseed oil extraction equipment moringa oil processing machine:
Fixed grid tray extractor is one oil extraction plant of the most advanced ,it comparing with traditional false bottom type , retain low power , equipments run reliably , long working time , easily to maintain , a big advantage of oil extracting effect . And also have large output , simple structure ,low running breakdown ,and advantages of oil extracting effect . if you have a edible oil mill project, It's a good choice for you.
(1) Function: Solvent extraction system is an oil extraction through soaking or spraying oil cake by a certain organic solvent. The principle of this part is the different solubility of solvent.
(2) Use range: Solvent extraction fits for pre-press extraction of high-oil-content materials and direct once time extraction of low-oil-content materials.
(3) Main parts: The extraction series includes extractor, toaster, 1st evaporator, 2nd evaporator, stripping tower, condenser, etc.
Rotocel extractor for flaxfeed oil solvent
Company Information
Vegetable oil equipment :
5-500tpd soybean pretreatment , extraction and refinery
5-500tpd rice bran expanding and extraction
5-500tpd rapeseed processing plant
5-500tpd cottonseed processing plant
5-500tpd peanut processing plant
5-500tpd palm processing plant
5-500tpd sunflower seed processing plant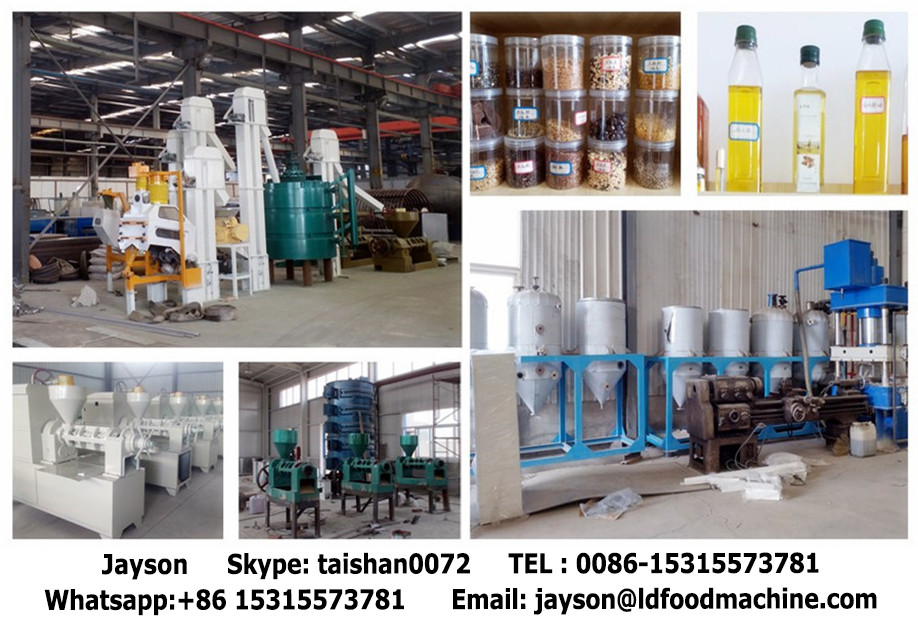 Our Services
1. Ensure to timely provide complete sets of equipment and accessories.
2. Ensure that one-time installation debugging acceptance.
3. Free training technological operator to ensure the trained staff can independent operation.
4. In the installation process, we will offer an experienced project manager, organize a good installation team for the work of field installation debugging.
5. After the equipment field assembly and installation, we will be also responsible for the single equipment debugging, on-line debugging and Feeding trial operation ,to ensure that equipment can normal operate in full load conditions.

6. Warranty period, all because of the quality of products has caused the damage or failure of equipment, suppliers responsible for the free repair and replacing spare part.
FAQ
1. Q: Which kind of materials can be process?
A: All kinds of oil seeds. Such as rice bran,palm,corn germ, cottonseeds, peanut, sunflower, soybean, rapeseed, etc from the pre-treatment,pressing,solvent extraction and refining plant.
2. Q: What's the production capacity can you process?
A: 3-5000 tons per day. We can manufacture as customized order.
3. Q: How long is the warranty?
A: After installing qualified, we guarantee the main parts nature time 1 year.
4. Q: Can you install the machine in local place?
A: Yes, We are a collection of research and development,design, manufacture,installation and training,we have own experienced engines and workers team to go abroad guide the installation,debugging,training.
5. Q: What technical support and doc you can provide after confirm order?
A: 1. Craft flow chart
2. Equipment layout drawings
3. Equipment base drawings
4. Embedded pipeline of power circuit drawings
5. Electricity distribution cabinet and operation table scheme
6. Plant layout drawing
Were one of the main manufacturers and suppliers of a range of and spares needed for oil extraction plants. Currently a wide range of Flaxseed oil extraction equipment moringa oil processing machine including expellers, seed cleaners, decordicator, copra cutter, filter press, Boilers, Hammer Mill etc. A lot of can be employed in the whole oil extraction plant. Our oil extraction machine is fabricated with the most up-to-date extraction technology and premium quality raw materials, our Flaxseed oil extraction equipment moringa oil processing machine are be applied on your extraction of oils. This ensure higher production without any breakdown. The is proper for a number of seeds and nuts like Sesame Seeds, Sunflower, Palm Kernel,Cocoa,Coconut,Castor,Cotton Seed,Almond, Apricot (Germ) etc.
HGGVGGCC
Structure of New type automatic
1.Characteried of Flaxseed oil extraction equipment moringa oil processing machine by simple design, easy to operate and maintenance
2.Cast iron machine base
3.High productivity ,energy saving and labour saving
4.Special gear box structure of make the rotating speed averagely
5.Compact structure, stable functions
6.Main parts of chamber through the processing of high-temperature tempering and low temperature quenching;
7.Compact structure, stable function.