Product Description
Working principleMoringa Leaf Drying Machine Herb Drying Machine
1 Feeding conveyor with distributor
2 Drying equipment
3 Control panel(speed and temperature of dryer can be adjusted)
4 Discharging conveyor
5 Connection pipe
6.Fan (The volume reach 40000-50000m³/h)
7.Heat exchange (burning chamber,heat exchange pipe, smoke removal fan blower etc )

The material is placed on the conveyor belt, through the switch-plate device on the conveyor belt, spread the belt evenly, the material through the first layer transition to the next layer, each layer set guide material device and rollover device. make the material fully contact with the heating medium, dried material will be discharge by the last layer. The heating medium enter into the dryer machine by the fan, wind speed induced draft fan generated pressure to make adequate and uniform spread in the dryer at the bottom of the heating medium, since the lower pressure is greater than the above pressure,the upward movement of the heating medium through each belt, so that the material in contact with the heat medium sufficiently, improve drying efficiency.
If want to get better drying effect and reasonable capacity, it should combine reasonably properly, and organic with the raw material moisture, liner of mesh belt, air volume and air temperature.
For the vegetable flakes drying machine is 4 layers, the material from feeder port to discharge port is 2.5-4 hours.The speed of drier can control according to different raw material.

Automatic 304 stainless steel mesh belt Yam drying machine moringa leaf dryer equipment

Model
HGJ-6
HGJ-7
HGJ-8
HGJ-9
HGJ-10
HGJ-12
HGJ-15
Layer
4
4
4
4
4
4
4
Area of dryer
40
47
54
61
68
82
104
Thickness of the material
50--200
operation temperature
60--120
Drying time(h)
2--8
Adjust speed type of net belt
Infinitely variable speed
Platoon is wet strength (KG/24H)
4500--7500
7500--9000
9000-10500
10500-12000
12000-13500
15000-16500
21000-22500
Total power of fan(kw)
15
15
18.5
22
22
30
30
Total power of machine(kw)
18.5
18.5
22.5
27.5
27.5
35.5
35.5
Overall dimensions(L*W*H)
6*2.2*2.5
7*2.2*2.5
8*2.2*2.5
9*2.2*2.5
10*2.2*2.5
12*2.2*2.5
15*2.2*2.5
Covers an area of installation requirement(m)
18*5*3.1
20.6*5*3.5
21.5*5*3.5
22.5*5*3.5
23.5*5*3.5
28.5*5*3.6
31.5*5*3.6
Product detail
The machine have a good quality,inside or outside of the dryer to use stainless steel or bake lacquer material.moisure resistance, corrosion resistance,high sterngth, no rust, the dryer is automatic continuous drying equipment used for food series, vegetable series ,medicine series,at the same time maximize the retention of nutrients and color products and so on.

Feature
Moringa Leaf Drying Machine Herb Drying Machine

1. For the whole processing line need 1-2 people to operate.

2. 15 years drying experience and have many sucess working sites can vist.
3. Saving energy,for our flakes drying machine not only according to heat to dry,but also according to strong air.So the drying efficiency and capacity improve alot.
4.For our drying machine is low speed rotation,so it dont have spare parts and easy to maintenance.
5.Stainless steel material to ensure the product reach hygienic standard.
6.After make contract and the seller will dispatch engineer to buyer's working sites help buyer install the machine until the machine get good drying effect,then our engineer will back to our country.

Moringa Leaf Drying Machine Herb Drying Machine

Fruit:Almonds, jujube, peanuts, longans, walnut, papaya tablets, apple, lemon, hawthorn pills, bananas, etc.

Vegetable:Asparagus, beans, coriander,kidney beans, lentils, eggplant, red pepper, Chinese prickly ash, black fungus, tremella, papaya tablets, pills, bitter melon, radish, cucumber slices, mushrooms, mushrooms, ginger, garlic, etc.
Medicinal material:Flos lonicerae, radix scutellariae, salvia miltiorrhiza, burdock, fructus schisandrae, codonopsis, radix rehmanniae, prepared rhizome of rehmannia, mulberries, forsythia, Chinese wolfberry, etc.
Others:Lily, rose, peony seed,fennel seeds,etc.

Our customers
Bai xin machinery factory 20 years to Moringa Leaf Drying Machine Herb Drying Machine Fruit Moringa Leaf Drying Machine Herb Drying Machine Fruit Moringa Leaf Drying Machine Herb Drying Machine Fruit Vacuum Freeze Drying Machine Freeze Drying Machine Freeze Drying Machine on drying area, covers an area of 5000 square meters, respectively, with research and development department, design department, technology department, sales department, commissioning department, under the careful study of red department and design department, USES the German technology, improve themeshr, achieve optimal performance. Now my company production ofequipment for drying fruits and vegetable fluidized bed dryer, food dehydrator machine, food drying machine, widely used in metallurgy, mining, food, medicine and other fields. You are welcome to visit our factory and professional team will provide you with the best quality technical services.

our factory
1. we have our own factory, our own workshop, not rent.
2. we have qualified technical workers, ensure the food dryer machine well-made.
3. we have our own technical team and installation department, we can guarantee overseas services.
4. we have rich stock for check,also can delivery machine as soon as possible.

We are professional manufacturer of mesh belt dryer.The scope of our production line is: garlic dryer machine stainless steel belt dryer machine, Chilli dryer, air-flow drying machine, drying oven and so on.
The faith of our company is to get the market by professional operation,not by low price.We will make every customer assured,achieved win-win for both. We warmly welcome you to visit our factory have further negotiations and inspection our machine quality.

Certificate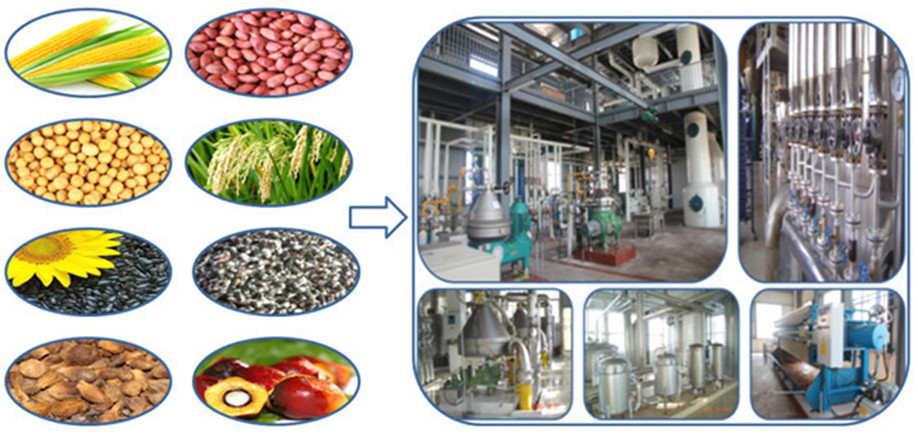 Packing & Delivery
Packing Details: oatmeal drier packing with 20GP,40GP,40HQ container, belt, motors and other parts be used wooden box package.
Delivery Details : Dryer Delivery Within 15 days after received advance payment.

Related Products
If there any products meet your interested, please let us know ,as we have received your special enquiry, we'll make you the most favorable offer as soon as possible. Our factory is specialized in manufacture ginger slice dryer machine more than 15 years. With the high quality , the grape dryer equipment we have selling good for many countries. If you have any need, please contact us : skype or whatsapp :+8618203689301


Moringa Leaf Drying Machine Herb Drying Machine

Delivery time: 20 workdays usually
Payment term: 50% as prepayment by T/T and the balance before delivery from China.
Quality Guarantee Terms:
Quality guarantee term is one year. Malfunctions which are caused by machine-self and quality will be responsible for our manufacturer. Other malfunctions which are caused by operation mistakes, man-made problems, etc will be responsible for clients-self.
If you are interested in our oatmetal drier ,washing machine, drying machine, please contact with us. For these kinds of machine we have sucess working sites can visit.
Success working sites for tomato,onion,ginger,cassava chips,potato,cabbage,herbal,tea leaves,pepper etc.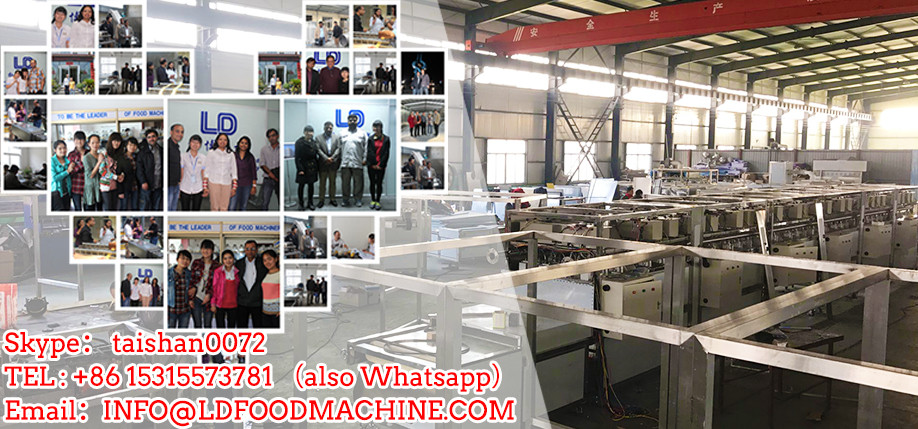 Were one of the main manufacturers and suppliers of a range of and spares needed for oil extraction plants. Currently a wide range of Moringa Leaf Drying Machine Herb Drying Machine Fruit Vacuum Freeze Drying Machine including expellers, seed cleaners, decordicator, copra cutter, filter press, Boilers, Hammer Mill etc. A lot of can be employed in the whole oil extraction plant. Our oil extraction machine is fabricated with the most up-to-date extraction technology and premium quality raw materials, our Moringa Leaf Drying Machine Herb Drying Machine Fruit Vacuum Freeze Drying Machine are be applied on your extraction of oils. This ensure higher production without any breakdown. The is proper for a number of seeds and nuts like Sesame Seeds, Sunflower, Palm Kernel,Cocoa,Coconut,Castor,Cotton Seed,Almond, Apricot (Germ) etc.
HGGVGGCC
Structure of New type automatic
1.Characteried of Moringa Leaf Drying Machine Herb Drying Machine Fruit Vacuum Freeze Drying Machine by simple design, easy to operate and maintenance
2.Cast iron machine base
3.High productivity ,energy saving and labour saving
4.Special gear box structure of make the rotating speed averagely
5.Compact structure, stable functions
6.Main parts of chamber through the processing of high-temperature tempering and low temperature quenching;
7.Compact structure, stable function.