Product Description
ISO QUALITY sunflower seed cold press oil extraction Yzyx168
Guangxin oil press machine, suitable for cold and hot pressing, adopts the principle of multi-stage gradual compression to increase the pressure in the barrel quickly and thus maximizing the oil output. Oil output rate is greatly improved for its unique design of the oil guide groove in the barrel. It helps separate oil and cake rapidly to avoid oil absorbed by dry meals.
Model
Capactiy

(T/24H)

Power (KW)
Weight (KG)
Meaurement (MM)

YZYX70

1.2

4

195

1090*405*806

YZYX90

3

5.5

285

1200*550*1000

YZYX10

3.5-4

7.5

570

1620*580*1195

YZYX10-6/8/9

4.5

11

590

1720*580*1185

YZYX120

6.5

11

680

1860*622*1275

YZYX130

8

15

825

1950*742*1500

YZYX140

9-11

18.5

806

2010*690*1430

YZYX140CJGX

11

22

1320

2300*820*1370

YZYX168

20

45

1800

2670*1000*1726
Note: YZYX series oil press machine is HIGH OIL YIELD oil press machine. Every model has been guaranted with ISO certifications. ALL GEAR IN GEAR BOX ARE BEVEL GEARS
Model YZYX oil press machine is easy to operate and repair, performs reliably, and is capable of processing a wide range of plant seeds, such as palm kernel, corn germ, rapeseed, cotton seed, sesame seed, peanut kernels, soybeans, sunflowers, jatropha, linseed and other vegetable oil plants.
This multi-functional small vegetable oil pressing line is equipped with our YZYX168 oil press machine that boasts a capacity of 20tons per day. Therefore, it is ideal for small oil making business. All the other oil seeds pre-treatment and oil refining equipment, like sheller, cleaning sieve, cooker, filter and others is available at Guangxin. If you want to know to start a vegetable oil pressing line with oil press machine, please contact us, we will offer you the best plan.
We have been specialized in manufacturing oil press machine for more than three decades. All the oil press machines are carefully designed and equipped with advaced screw pressing technology for optimal oil yield. It can be approved by the oil cake our oil press machien produced. Low residual oil cake is one of the biggest feature of Guangxin oil press machine.
We provide sufficient and high quality spare parts and accessories for every set of small oil press machine for long-term usage and high performance oil making. These spare parts includes pressing rings, umbrella, cake rings, chamber, gears, lock nut, screw shaft and others.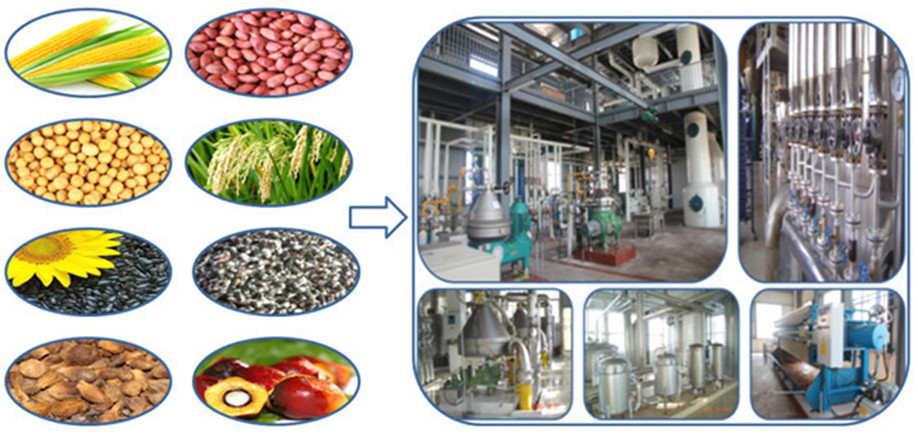 FAQ
1. Delivery time.
---20~30 days after order confirmation. We need time to prepare machine according to exporting standard, wear-in, making wooden box, fumigation and suitable ship arrangement from forwarder.
2. If I don't know how to operate this machine? how can I do?
----Our machine has been tested OK and fully assembled before shipping, customer just needs to make2~4 hours wear-in and then can work.
3. What's wear-in for new machine?
---- use 10 KG oil cake + 1KG sand + 1KG water, mix them, put in oil press, wear in 3~4hs.
1st hour, adjust oil cake thickness as 3mm.
2nd hour, adjust oil cake thickness as 2.5mm.
3rd hour, adjust oil cake thickness as mm.
4. What are cold press and hot press?
----Cold press is pressing dry and raw seeds. Usually need to press 2 times to get maximum oil.
----Hot press is pressing roasted seeds. Usually only press 1 time to get maximum oil. peanuts roast to 125~130 degree with 1~2% moisture. (We produce seeds roaster heated by economical fuel.)
30YEARS FACTORY ---------- your honest parter
GuangXin oil press company
Contact Jessica wu
Mobile : +86 183 8053 9580
whats app & wechat : +86 183 8053 9580
Skype: gxoilpress08
ISO QUALITY sunflower seed cold press oil extraction Yzyx168 2722852680
JHVVJVJH
ISO QUALITY sunflower seed cold press oil extraction Yzyx168 Systems range in size from the Introductory 1-liter and 5-liter models to the larger 2000psi Mid-range Production and 5000psi which are expandable up to 40 liters and 80 liters, respectively. Our largest 5000psi Production system is capable of processing up to 100 pounds of material per day!
JHBJSHB
In addition to designing and manufacturing new systems, ISO QUALITY sunflower seed cold press oil extraction Yzyx168 and sells used and refurbished systems from our Introductory trade in program – a great option for businesses just getting started or who want to increase their with minimal capital investment.
JHJHBHJ
ISO QUALITY sunflower seed cold press oil extraction Yzyx168 Function: is an oil extractor through soaking or spraying prepressed cake by a certain organic solvent. The principle of this part is the different solubility of solvent.
ISO QUALITY sunflower seed cold press oil extraction Yzyx168 Use range: fits for pre-press extraction of high oil- content materials and direct once time extraction of low-oil-content materials.
ISO QUALITY sunflower seed cold press oil extraction Yzyx168 Main parts: making series includes rotary extractor, toaster, 1st evaporator, 2nd evaporator, stripping tower, condenser, etc.