Product Description
Popular price peanut butter machine /cocoa butter press machine/nut butter machine
Product Description
Model NO.: KXY-BM25 peanut butter making machine
Capacity 20-25kg/h raw materials
Body:Stainless steel
Net weight:40kg
Gross weight:50kg
Power: 1500w
Voltage:110V-240v
Packing Demension: 31X31x70cm
Use for sesame,peanut,soybean sauce and so on
Product characters
1):Material is Stainless steel .
2):It's working principle is :Through high speed relative motion of Rotor and Stator,make the material get strong Shearing force,Friction and High mode Vibration.Effictively Crush,Emulsify,Homogeneity material to reach refined product.
3):Here different capacity is provide from Lab Scale to Mass Production.
4):Small size, light weight, easy to carry
5)Pure copper motor
6 )Big power,big output.
Detailed Images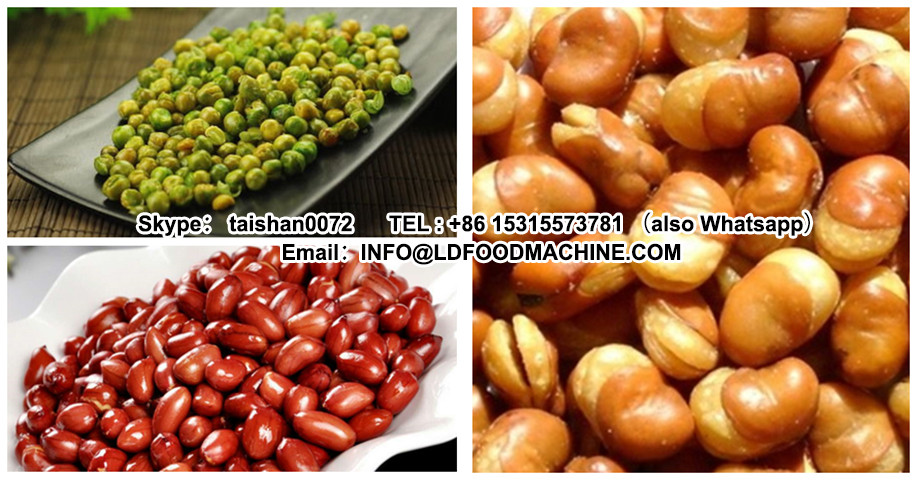 Product Uses
Peanut butter production methods:
The process of making peanut butter is: peanuts → baking → cooling → peeling → sieving → grinding sauce
Production points:
1, materials: selected mature peanut, remove moldy grain, sand, stone and so on.
2, baking: the peanut baking heated to 160 ℃, to maintain 40 to 60 minutes, requires same color of inside and outside of peanuts.
3.Cooling, sifting: peanuts baked quickly after the material, as soon as possible spread or cool air cooling, peanuts and then after the re-peeled leather peeled, sieved.
(Note: the material can not be too cold. Peanuts can not contain moisture, oily materials and moisture moisture does not affect the quality of raw material quality).
4, start the machine: Loosen the lock nut, adjust the handle to the rough direction when the rotation without blocking, flexible rotation, you can start the motor. (Three-phase motor steering should be consistent with the logo on the cover, otherwise it should immediately stop, replace the two phases of the two, restart.)
5, adjust the gap: to adjust the handle to the fine direction to hear a slight friction sound can be. Do not tune too fine, and significantly reduce production efficiency, increase power consumption.
6, grinding sauce: the separation of the cotyledons into the grinding mill, grinding into a fine smooth finished products. Keep the material evenly, fineness, improve quality. Add sugar or salt (2% to 3% sugar, 0.5% salt) and 0.05% vitamin E to the mill.
Packaging & Shipping
Our Services
Our machines undergo an extensive and strict testing and quality control procedure, ensuring each and every item purchased meet global quality standards.

Feedback
Any comments, suggestions are accepted. We will be very grateful to your positive footprints left in our company. If you have any problem with our products, please leave a message to us.

Complainment
Any comments, suggestions are appreciated from our customers. Customers' comments will be along with our growing-up experience.