Product Description
industrial peanut butter making machine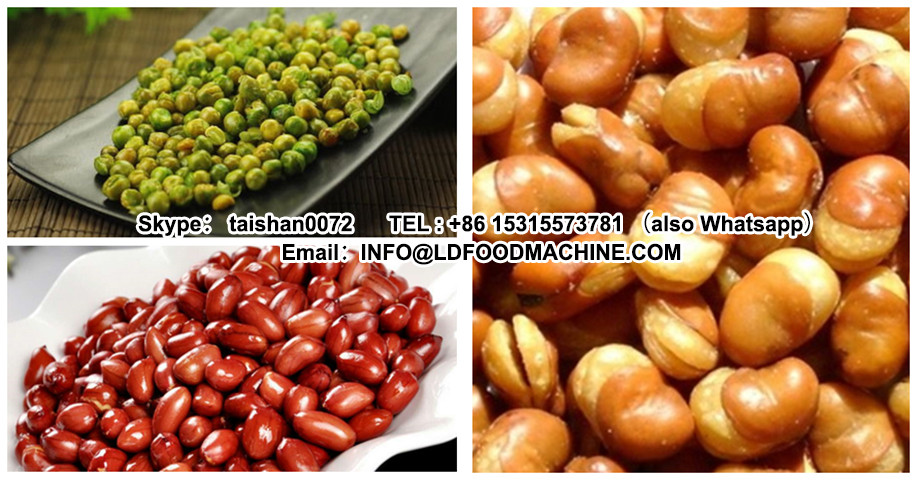 1.Material: stainless steel 304 or 316L
2.Type: vertical type, horizontal type, separated type are available
3.Widely used in foodstuff ,pharmacy ,daily chemical Industries. such as (fruit jam,juice,albumen milk , soy milk ,toothpaste, cosmetic etc)
4.Main Parts: Motor, feed hopper, millstone, automatic circulate system.
JTM colloid mill
widely used in refining and grinding the fluid and semi-fluid materials
Multifunctional Colloidal Mill|Peanut Butter Grinder
Operation principle of Colloid Mill:
Sesame butter colloid mill work with shearing,grinding high-speed stirring.Grinding process occurs in the relative movement between the two teeth with one revolving in high speed and another still,which makes the material between the teeth receive strong shearing and abrasion in addition to high frequency vibration and high speed swirl.The above forces effectively evenly disperse,emulsify,smash the material.
Application of Colloid Mill:
1. The sesame butter colloid mill is widely applied in sorts of products of many fields by its advantage such as foodstuffs industry,medicine industry,chemical industry and everyday chemical industry etc.
2. The sesame butter colloid mill used to make soybean milk,fruit jam,peanut butter,artificial corn milk,cream,perfumery compound,pigment,greasing oil,dyestuff,pant,fish live oil,pollen,honey,tooth-paste and so on.
| | | | | | | | | |
| --- | --- | --- | --- | --- | --- | --- | --- | --- |
| Model | Fineness (um) | Output (T/h) | Diameter of millstone (mm) | Cooling water Pipe(mm) | Outlet(mm) | Inlet(mm) | Speed(rmp) | Motor power (kw) |
| JML-50 | 20-40 | 0.01-0.1 | 50 | 10 | 20 | 30 | 2800 | 1.1 |
| JML-65 | 20-40 | 0.02-0.5 | 65 | 10 | 20 | 30 | 2800 | 1.5 |
| JMF-65 | 20-40 | 0.02-0.5 | 65 | 10 | 20 | 30 | 2800 | 2.2 |
| JMW80 | 20-40 | 0.3-1 | 80 | 12 | 25 | 48 | 2800 | 3 |
| JML-80 | 20-40 | 0.3-1 | 80 | 12 | 25 | 48 | 2800 | 3 |
| JMF-80 | 20-40 | 0.3-1 | 80 | 12 | 25 | 48 | 2800 | 4 |
| JMW100 | 20-40 | 0.5-2 | 100 | 12 | 25 | 66 | 2800 | 5.5 |
| JML-100 | 20-40 | 0.5-2 | 100 | 12 | 25 | 66 | 2800 | 5.5 |
| JMF-100 | 20-40 | 0.5-2 | 100 | 12 | 25 | 66 | 2800 | 5.5/7.5 |
| JMW120 | 20-40 | 0.5-3 | 120 | 12 | 32 | 66 | 2800 | 7.5 |
| JML-120 | 20-40 | 0.5-3 | 120 | 12 | 32 | 66 | 2800 | 7.5 |
| JMF-120 | 20-40 | 0.5-3 | 120 | 12 | 32 | 66 | 2800 | 7.5 |
| JMW140 | 20-40 | 0.5-4 | 140 | 12 | 32 | 66 | 2800 | 7.5 |
| JML-140 | 20-40 | 0.5-4 | 140 | 12 | 32 | 66 | 2800 | 7.5 |
| JMF-140 | 20-40 | 0.5-4 | 140 | 12 | 32 | 66 | 2800 | 7.5/11 |
| JMF-180 | 20-40 | 1-7 | 180 | 12 | 38 | 100 | 2800 | 11/15 |
| JMF-200 | 20-40 | 1-10 | 200 | 12 | 38 | 100 | 2800 | 15/18.5 |