Product Description
Product Description
High Quality Small Industry Peanut Butter Making Machine Nut Processing Colloid Mill
JM series of colloid mill is a fluid material and other fine processing machinery. The main technical indicators have reached the domestic advanced level. The machine has excellent superfine grinding, emulsification, homogenization, mixing and other performance, is the ideal equipment for ultrafine particle processing, integrated with homogeneous machine, ball mill, three roller machine, mixer, refiner and other mechanical performance The In the country has been widely used in food, chemicals, medicine, cosmetics, dyes, paint, plastics and other industries. This product sells more than 20 countries and regions, by more and more users welcome.
working principle:
The machine through the different geometric shape of the grinding plate and the static grinding plate under the high-speed rotation of the relative movement of the material being processed under the weight, pressure and centrifugal force under the action of its ring through the gap when the strong shear force , Friction, impact, high-frequency vibration, the role of complex force such as the nest, the material is effectively dispersed, broken, emulsified, homogeneous, evenly mixed, so as to get the ideal of refined products.
Applications:
1, the food industry: dairy products, chocolate, soy sauce, jam, peanut butter, cream drinks and so on.
2, the chemical industry: pigments, lubricants, spices, dyes, emulsified asphalt, emulsified rubber, catalyst, paint and so on.
3, the pharmaceutical industry: cod liver oil, confidential, health cream, bee, pollen and so on.
4, daily chemical: shoe polish, toothpaste, cosmetics, balsam, soap, detergent and so on.
5, other industries: construction industry, paper industry, plastics industry, the battery industry.
Structural features:
The machine has a reasonable structure, simple operation, low noise, easy maintenance, small footprint, corrosion-resistant, versatile and so on.
Colloid mill part of the material made of stainless steel, corrosion-resistant, non-toxic. The use of non-contact bushing seal, with anti-leakage, maintenance-free features, better than the installation of a waterproof plate to protect the motor.

Colloid mill application industry:
1, food industry: aloe, pineapple, sesame seed, tea, ice cream, moon cake stuffing, butter, jam, fruit juice, soybean, bean paste, red bean paste, peanut milk, milk protein, soy milk, drinks and so on.
2, chemical industry: paint, pigment, dyes, paints, diesel, plastic, leather, etc..
3, the pharmaceutical industry: syrup, biological products, cod-liver oil, pollen, royal jelly etc..
4, daily chemical, detergent, shampoo, toothpaste: shoe polish, senior cosmetics, soap, shower gel, pomade etc.
5, other industries: plastic industry, textile industry, paper industry, chemical industry, environmental protection, energy saving, nano materials, the large and medium schools, scientific research units, etc.
Pictures for the detail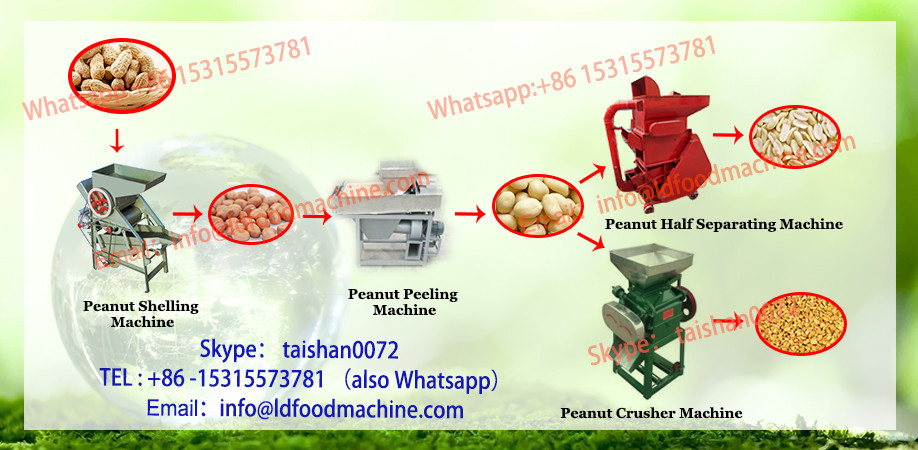 Packaging & Shipping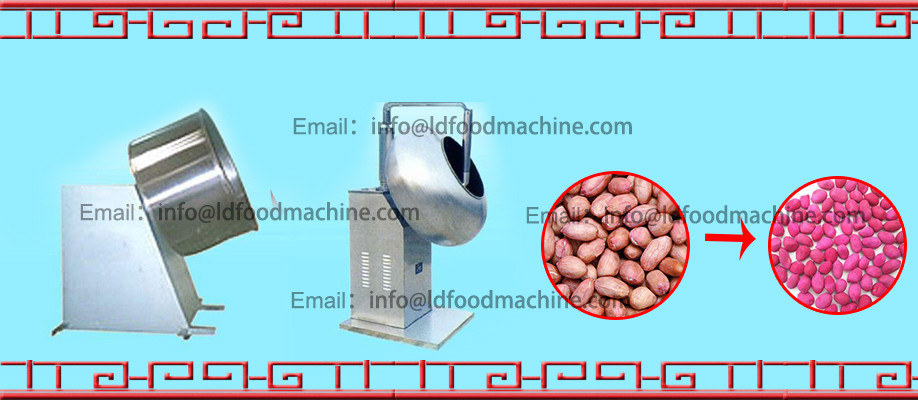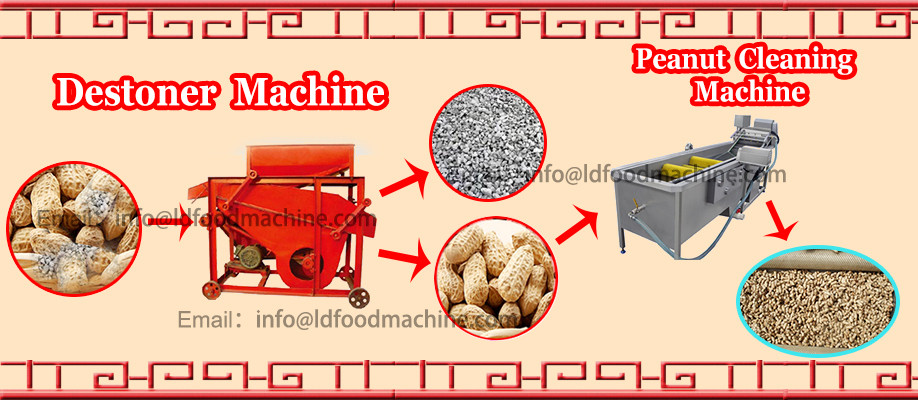 Our Services
1, warranty time: one year, from the date which the product is qualified commissioning. Any damage except the wrong operation during warranty period is repaired freely. But buyer should pay for the airticket, living there charge of our engineer..
2, commissioning services: the product`s installation and commissioning at the demand side, our engineers will not leave there untill get your agreement.
3, training services: our engineers will train your staff to operate it during the period of installation and commissioning, and they will not leave there untill your staff can operate it properly and normally.
4, maintenance services: any malfunction happened once you enquiry us, we will reply you within 48 hours except the special reasons.
5, lifelong services: we provide lifelong services for all the products we sold out, and supply the spare parts with discount price.
6, certificate services: we can provide related certificates to customers freely according to the request of customers.
7,inspection services: you can ask the third part inspection company or your inspector to inspect the products before shipment.
8, the file: the Manual Specification, report of the material which used to the equipment.
Company Information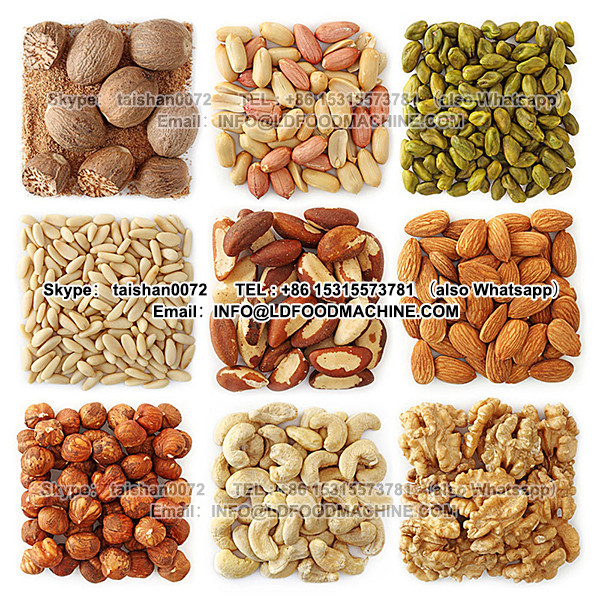 FAQ
1. Why your machine similar with other supplier?
We are an overseas-funded enterprise. We are manufacturer and had been in this industry since 2003 years, with more than 8 years export experience. We design machines by ourselves with advanced technology. Appearance just a part of machine, Service and quality is more important than it.
2. I'm new in our industry, but I'm planning to setup a factory, What can I do?
We can suggest customer the most suitable machine according to their formula, Raw material. Manufacturing- Installation- Training- Maintenance- Technical Support. We can introduce you supplier of raw material, bottles, labels etc. We could take you to our customer's factory to learn how they produce. We could customize machines according to your real need, We could send our engineer to your factory to install machines and train your worker of Operation and maintenance. Any more requests. Just let us know.
3. What kind of machines can you supply to customer?
We could offer various kinds of machines and whole production line.
1). Cream, paste Products,
In cosmetic industry: face cream, body cream, washing cream,vaseline etc
In food industry industry: sauce, ketchup, tomato paste, mayonnaise, mustard, chocolate etc
In chemical industry:welding paste,ink, paint,pigment etc.
2). Liquid products
shampoo, lotion, liquid soap, detergent,juice,solution etc.
Production line for them: RO water treatment - liquid wash mixer- - storage tanks- filling machine-capping machine- labeling machine- conveyor belt- inkjet printer- sealing machine-shrinking machine etc
3). Make-up products:
Lipstick, lip gloss, nail polish, mascara etc
Machines for them: homogenizer mixer, colliod mill, lipstick filling machine, freezing machine etc
4).adhesive products:
Instant glue, AB glue, silica gel, anaerobic adhesive,silicone sealant etc.
Machines for them: double planetary mixer, ribbon blender, tube filling and sealing machine, hydraulic distributing machine, cartridge filling machine etc
5)Production line for them: RO water treatment equipment- High Quality Small Industry Peanut Butter Machine Nut Processing Colloid Mill emulsifying machine- storage tanks- filling machine-capping machine- labeling machine- conveyor belt- inkjet printer- sealing machine-shrinking machine etc