Product Description
Product Application
CGF series PET bottle washing, filling and capping three in one filling machine is a kind of high filling precision and adjustable filling speed water bottling machine. It adopts bottle-neck block technology, not only avoid bottle-neck second pollution, but also can suitable for different designed bottle shape. By this technology, usage scope of this kind of machine has been enlarged. According to different model, capacity of the machine is in the range of 1,000 BPH to 24,000 BPH. Machine is forced by frequency variable motor, controlled by world famous brand PLC and other electronic components, such as Mitsubishi, 2014 New Type rinsing filling capping system, Airtac etc.
SPECIFICATIONS FOR CGF SERIES 3-IN-1 WATER FILLING MACHINE

Model

CGF 8-8-4

CGF 14-12-5

CGF 18-18-6

Capacity (BPH)

1000-2000

3000-5000

6000-8000

Bottle washing position

8

14

18

Bottle filling position

8

12

18

Bottle capping position

4

5

6

Suitable cap diameter (mm)

28/30

Suitable bottle diameter (mm)

50-115

Filling pressure

Normal pressure

Bottle shape

Square and round

Machine size (mm)

1,800×1,200×2,000

2,400×1,600×2,100

2,800×1,750×2,100

Machine weight (kg)

1,650

2,100

2,900

Machine power (kw)

1.5

2.5

3.8

Main Features
1. Using the wind sent access and move wheel in the bottle directly connected technology; canceled screw and conveyor chains, this enable the change the bottle-shaped become easier.
2. Bottles transmission adopt clip bottleneck technology, bottle-shaped transform not need to adjust the equipment level, only change related the curved plate, wheel and nylon parts is enough..
3. The specially designed stainless steel bottle washing machine clip is solid and durable, no touch with the screw location of bottle mouth to avoid secondary pollution.
4. High-speed high flow rate filling valve, filling fast, filling accurate and no liquid lose.
5. Spiraling decline when output bottle, transform bottle shape no need to adjust the height of conveyor chains.
6. Host adopt advanced PLC automatic control technology, the key electrical components from famous company such as Japan Mitsubishi, France Schneider, OMRON.

Machine Part
Name: Bottle washing module
Material: 304 Stainless steel
Bottle neck lock part features: bottle locking steady and low bottle neck damage
Water jetting nozzle features: high-efficiency bottle washing and low water consumption
Bottle conveying star wheel features: high-speed bottle conveying and low bottle neck damage
Machine part
Name: Bottle filling and capping module
Material: 304 Stainless steel
Liquid tank features: Inside and outside of liquid tank is polished
Filling valves features: Flow rate can be adjusted and controlled accurately
Capping positions features: cap sealing movement accurately with lower cap damage
Machine Part
Name: Automatic cap loader
Material: 304 Stainless steel
Processing technology: surface of all stainless steel is processed by sand blasting equipment.
Performance features: high-efficiency caps loading to the capping module, low energy consumption and cap damage
Machine Part
Name: Electrical controlling cabinet
Electrical components: PLC,frequency transformer, circuit breaker, Contractor, etc.
Original: Germany, Japan, France, etc.
Warranty period: 2 years
After sale service period: all service life

About us
Zhangjiagang Beierde beverage machinery manufacturer Co., Ltd. is located in Sanxing Yanjiang Economic Development Zone, Zhangjiagang City, which near Shanghai. We are the professionally researches, develops, manufactures beverage-packaging machines and own 3,000 m² workshop.
Our main products include water, juice, carbonated drink production line, semi-matic and automatic bottle blowing machine system, juice, carbonated drink preparing system, 3 gallon and 5 gallon water packing line and so on. We have more than 500 productions lines service in the whole world.
Now we can offer:
1. 2,000-20,000 BPH Drinkable Water Bottling Line
2. 2,000-20,000 BPH Hot Bottling Line
3. 2,000-15,000 BPH Carbonated Beverage Bottling Line
4. 100-2,000 Barrels/Hour 3-Gallon & 5-Gallon Water Filling Line
5. PET Preform Injector and Bottle Blow Moulding Machine
6. 1-30 Ton per hour Water Treatment
7. 1-20 ton per hour juice and carbonated drink preparing system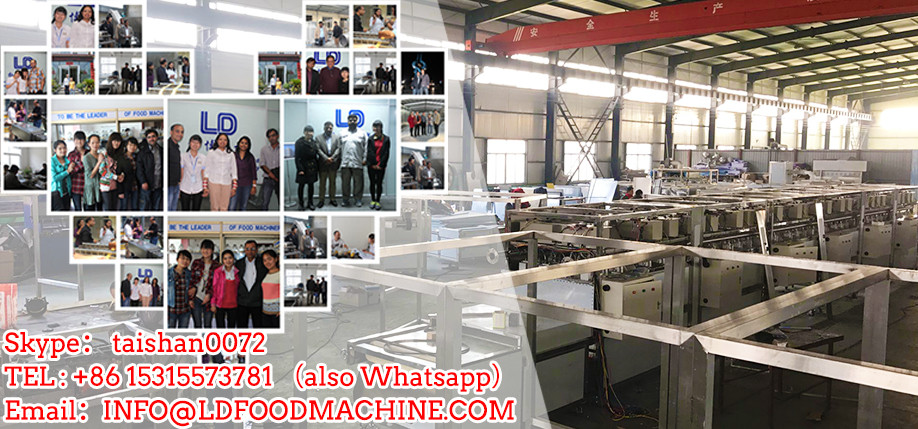 2014 New Type rinsing filling capping system Completed a series of bread and hamburger productions such as continuous tableting, dough sheet finishing, sheet rolling, pattern making, quantitative cutting, stuffing, and forming an automatic swing plate. The whole process of mass production of bread and hamburgers was realized.
2014 New Type rinsing filling capping system Features:
2014 New Type rinsing filling capping system] uses a number of advanced technologies to integrate photoelectric sensing, electromagnetic induction, human-machine interface, microcomputer programming, new materials, and bionic technologies, with a high degree of automation. Materials used and packaging materials, etc.: All materials in contact with the surface are stainless steel, polypropylene, PU, latex, nylon 1010, etc. that meet food-grade safety requirements. is sealed with stainless steel and polycarbonate plates. Can meet the needs of large-scale industrial production, scale production of a machine can produce drawing bread, hamburgers, French bread and so on.
Jinan Joysun Machinery Co., Ltd. is a modern food machinery and equipment manufacturing enterprise integration R&D, manufacturing, sales, and after-sales services.