Product Description
gips board manufacturing plant with auto packing system

Welcome to lvjoe!
♦ unique design, experienced service team, more choices
♦ our men designed first China gypsum board plant
Photo 1: performance testing
First, test single machine. Second, test one section. Finally test whole production line.
If capacity is 15 million m2/year, this testing will takes about 10 days.
Gypsum Board Production Line Labor

BOARD PLANT

PLASTER PLANT

Supervisor

1

Forming

2

Batching

1

#1 transverse

1

#2 transverse

2

Stacker

2

Product transport

2

Mechanical maintenance

2

Electrical maintenance

1

Thermal system

1

Central control room

1

Lab.

1

Total number

17
Less workers are OK with time passing. The green hand will be skilled worker.
Dispatching technicians to customer site
Upon emergency need to deal with machine adjustment, repairing or modification, the sell is to send its technician to customer site immediately or give it enough direction or support in whatever a form as is required.
Regular inquiring or visiting customer
After all the machine running normally, the seller is still to inquire customer site situation or visit the buyer regularly, to give the seller all the information and technology collected by the buyer and to modify or upgrade the buyer's facility.
Photo 2: silos
Note: normally seller will not supply it. The size is too big, transportation charge will be too high.
Our suggestion: seller supply drawing. buyer weld it on site. Buy can save money & time via this method.
Photo 3: paper feeding system
Characteristics
Paper pre-offset and automatic offset devices both to upper and lower paper
Paper storage of both upper and lower paper, making paper coil changing with great ease
Paper stretching machine to make smooth running of board production
Paper tension control device, gips board manufacturing plant with auto packing system to a stable production
Groove impressing device instead of motor driving saws, energy saving, less maintenance and clean
Technical data
Moisture content % 7~10
Water absorptiveness g/m 215~20
of 60 seconds
Longitudinal tensile strength N 230
Transverse tensile strength N 60~70
Air permeability 80~120
(s/100ml/in)
Roll outer diameter mm 2500
Roll inner diameter mm 76

Photo 4: second floor platform
This production line has special foaming device. After metering, foaming agent and water is pumped to the foam generator respectively via screw pump; compressed air is also conducted into the foam generator after metering. The dynamic foam generator produces stable foam and sends it to the mixer directly.
Water is pumped into the slurry mixer directly.
Adhesive glue prepared in a tank is applied on both side of the upper paper of the plasterboard.

Photo 5: forming machine
Function: get wet gypsum board with certain thickness
Description:
the upper and lower paper together converge into by extruder with slurry in between. The distance between the upper and lower plate of the extruder is adjustable according to board thickness, with thickness indicator on it.
| | | |
| --- | --- | --- |
| major part brand | | |
| PLC | | gips board manufacturing plant with auto packing system |
| PLC | | gips board manufacturing plant with auto packing system |
| Panel | | gips board manufacturing plant with auto packing system |
| Breaker | | Schneider |
| AC contactor | | Schneider |
| Photo-electric switch | | Autonics |
Photo 6: overpass
Easy for operator to run & maintenance
Photo 7: installation of dryer
Heat recovery technology is used with the dryer. The circulation air would be blown into special heat recovery exchanger to heat coming fresh air, to save huge amount of energy.
The plasterboards are conveyed into the10-layer dryer in order by distributor.
The dryer is of 3 zones. Natural gas or LPG/GAS/MAZUT is used to heat the circulating air of the dryer directly. In the dryer, boards are dried in hot air and free water in the board is vaporized while combined water remains. Moisture content of finished plasterboard is controlled within 1~3%.
Photo 8: burner --- germany brand
Burner is very important part for dryer. While dryer is most important & expensive part of whole production line. So we have to choose best quality & brand.
Photo 9: dry gypsum board releasing part
There are altogether 3 waste dry board discharge roller tables or outlet, before booking, before edge cutting and before stacking, to discharge waste board after checking or store dry boards temporarily when equipment is not in order.
This design can promise 100% quality gypsum board. What is more, the defective gypsum board will not be dried for saving energy. And all of those defective gypsum board can be used again as raw materials.
Photo 10: booker & edge sticker
The dried plasterboards pass through roller conveyor, belt conveyor, 2# transverse conveyor and booking machine, and come to edge cutting section or edge treatment section, where boards are cut into exact size with great accuracy and dust are collected. Immediately board's edges are wrapped in pairs with paper bands by each side, on which company logo could be printed.
Photo 11: control system
The whole control system adapts central and distributional topology, with local computer controlling different machines and upper level computer to monitor and modify all the important process data.
Distributed control
Making board production line in electrical control first layer set up engineer workstation, engineer's station responsible for system maintenance and modification, production records (day and month), the second layer MODBUS network connection into site and equipment.
For the first layer, engineer workstation, main controller in the backbone network, the main controller using gips board manufacturing plant with auto packing system S7-300 series PLC, and communication can be easily extended. For the second layer using unshielded twisted pair, each branch station and long-distance I/O hang under the main controller. This structure of the controller, data exchange among workstations is fast, reliable, intuitive process, simple operation, easy maintenance, good expandability. The entire distribution system has the following features:
Configuration, PLC, touch screen control
Touch screen is a new type of programmable control terminals, the new generation of high reliability and high-tech man-machine interface, programming is simple, easy maintenance, with configuration software and PLC greatly improves the entire production line automation control.
S7series PLC are with high speed of operation, rich command, powerful communication, high reliability, easy operation, programming flexibility and good anti-interference ability.
Configuration software, combined with touch screen PLC control frequency in the closed-loop system is a trend of automation, allowing operation in the industrial computer, touch screen set target directly through the PLC compared with the actual value of computing, directly to the inverter system to give directions, so as to control purpose inverter output frequency. And real-time monitoring system is charged with the actual value of the size and frequency converter with a number of parameters, the realization of the alarm, records and other functions.
Photo 12: dust collecting system
This part is very important in develped countries for protecting environment & workers' health. But many small scale gypsum board plant does not have this for saving money.
Dust collection and plant ventilation
All the location that produce dust will be equipped connected to dust collection system both in board plant.
In all the control rooms, there should be air condition.
In plant building roof ventilation fans should be installed during architect construction.
Photo 13: additives --- foaming agent
We do one-stop solution service, which includes feasibility report, machines, civil work, steel structure, installation, erection, technic support, additives, matching plants (gypsum powder plant, gypsum ceiling plant, gypsum block plant, new-type gypsum plates plant), expand production etc.
Main technical data
Effective substance ≥32%
Petroleum ether soluble ≤2.5%
Inorganic salt ≤3.0%
PH value 7~9
Photo 14: traditional gypsum production
1. make it manually
2. smaller investment
3. easy to learn
4. make full use of gypsum powder (normally buy more gypsum powder)
5. produce more gypsum production, your clients have more choices

The last photo: new-type gypsum plates
1. made by machines
2. more pattern & color (DIY production)
3. cater for young people
4. very beautiful for interiror decoration
5. no competitor
6. if you buy our gypsum board production line, we can supply this machine to you with very good price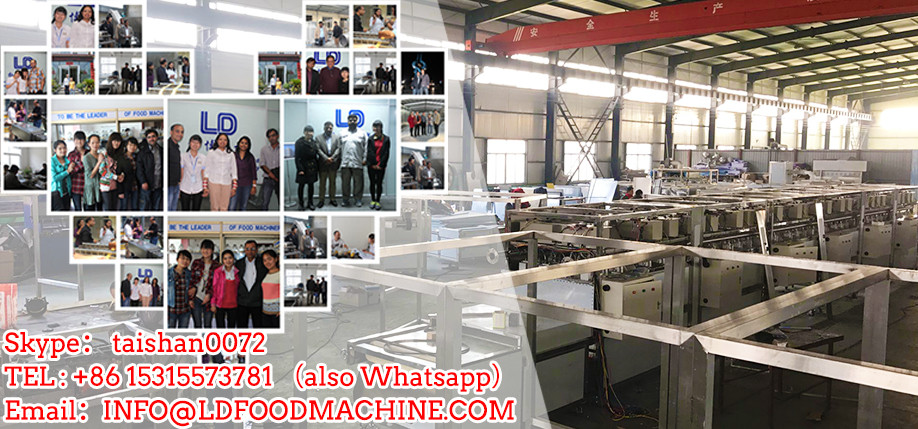 gips board manufacturing plant with auto packing system is a food processing equipment developed, developed and produced on the basis of Jinan Joysun Machinery Co., Ltd. absorbing advanced foreign technologies. The technical performance and quality indicators of have reached the advanced level of similar international equipment. gips board manufacturing plant with auto packing system From ingredients, extrusion, filling, forming, baking, spraying to finished products can be completed at one time, can produce all kinds of puffed foods, fragrant rice cakes, sandwich rolls (cakes) and crackers, cereal porridge, nutritional powder, etc. food. can produce all kinds of puffed foods, fragrant rice cakes and other sandwich rolls (cakes) and crisp biscuits, cereal porridge, nutritional powder and other foods. Using potato starch, corn starch, and flour as the main raw materials, the unique extrusion molding process is used to produce popular puffed foods with different shapes on the market. 222222 has a reasonable design, a high degree of automation, a clear control of extrusion parameters, the host is equipped with high and low pressure screws, increases the scope of use of raw materials, reduces costs, and improves product quality. The main products are spirals. Shells, round tubes, square tubes, circles, cartoon shapes, sports shapes, etc., produce products that are lifelike, crisp and crisp after being fried.
Jinan Joysun Machinery Co., Ltd. is a modern food machinery and equipment manufacturing enterprise integration R&D, manufacturing, sales, and after-sales services.