Product Description
Quality control water filter plant for bottle filling packing system
According to the customer requirements and the source water quality, we adopt different equipment to produce pure water, mineral water. The main equipments are silica sand filter, active carbon filter, sudium ion exchanger, hollow fiber, RO, UV sterilizer, precision filter, ozone generator, water tank. The treatment capacity is 0.5-50 ton per hour. It can effectively get rid of muddy organic matter, iron, manganese and oxide, filter suspended substance, colloid, remained oxygen of microorganism and some of heavy metal ion in the water, reduce the hardness of the water to make all specifications of the water quality fully meet the state fresh water standard of fresh drink water.
First stage pre-treatment: sand filter
The use of multi-medium quartz sand filters, main purpose is to remove the water containes sediment, manganes, rust, colloid material, mechanical impurities, suspended solids and other particles in the above 20um of substances hazardous to health. The effQuality control water filter plant for bottle filling packing systemt turbidity is less than 0.5NTU, CODMN less than 1.5 mg/L, iron content of less than 0.05mg/L, SDI less than or equal to 5. Water filter is a kind of "physical- chemical" process, the water through granular materials when isolated filter water impurities and colloidal suspensions. Filter is an effective water purification and treatment of the main process in the preparation of pure water is an indispensable process.
Second stage pretreatment(carbon filter)
Active carbon filter is used to remove the pigment in the water, smell, a large number of chemical and biological organisms, reducing the residual value of water and pesticide pollution and other harmful pollutants. The structure of active carbon filters and quartz sand filters, the difference is placed inside the strong adsorption capacity of activated carbon for removal by the quartz sand filter without the filter out organic material, adsorption of residual chlorine in the water, using water more than less than or equal to chlorine 0.1ml/m3, SDI less than or equal to 4, are strong oxidants chlorine, there are various types of membrane damage, in particular, reverse osmosis membranes are more sensitive to chlorine.
Third stage pretreatment: Resin softener
Cationic resin used for water softening, primarily to remove hardness of water. The hardness of water is a major calcium, when containing the raw water hardness ions through the resin layer, the water of the Ca2+, Mg2+ was exchanged resin adsorption, and other objects at the same time the quality of th release of sodium Na+ ions flow from the softener in the water is removed from the softened water hardness ions. So as to effectively prevent the reverse osmosis membrane fouling.

Forth stage pretreatment: Micron filter
Particle size in water to remove fine particles, sand filters can remove very small colloidal particles in the water, so that the turbidity reached 1 degree, but still per milliliter of water for hundreds of thousands of particle size 1-5 microns colloidal particles, the pressure on this filter to remove water after the particle size of 100 microns or less in small particles, to further reduce the turbidity to meet the next process of the water requirements of the protection of the next long-running processes.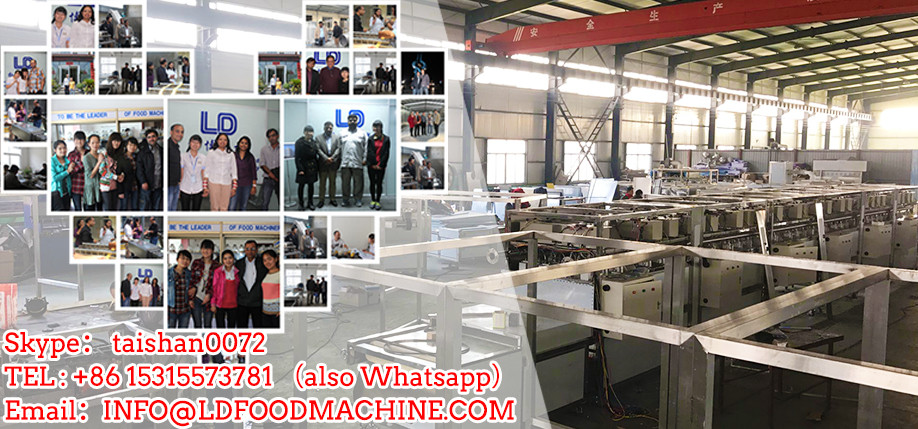 Installation service
When you finish the preparation conditions, our fast and professional sale-after service engineer team will go to your factory to install the machine, give you the opearting manual, and train your employee until they could operate the machine well.
The sample service
The video of the running machine would be send to you.
You are welcome to visit our factory, and see the machine running.
We have rich experience in helping clients design the factory, bottle, label.
Customized service
Our machine would be desgined according to your requirements(material, power, filling method, bottle desgin, and so on). At the same time, we will give you our professional suggestion, we have been in this industry for many years.
After-sales service
1 We will delivery the machine and provide the bill of load on time to make sure you could get the machine quickly.
2 Two years warranty for main machine, one year warranty for electrical parts will be offered.
3 Well-trained and experienced staff will be ready to answer all your inquiries in English and Chinese.
4 Our busienss relationship will be confidential to any third party.

1 How about the spare parts?
We will send one year enough easy broken spare parts together with the machines, shipping together. During the warranty time, we will supply the spare parts with our cost including the delivery fees.
2 How long time for installation?
According to your machine order, we will send one or two engineers to your factory, it will take about 10 days to 25 days.
3 How to install my machines when it arrives? How much the cost?
We will send our engineers to your factory to install the machines and train your staff how to operate the machines. Customer pay air tickets go and back, accommodation and USD 100 / day / Person.
4 When can I get my machine after I paid?
Normally production time is about 30-60 days, the exactly depend on what kind of machine you order. The shipping time is based on your destination port.
5 Are you a trading company or a manufacturer?
We are professional manufacturer. Our factory has more than 19 years history. The factory price products with good quality will be supplied, welcome to visit.
Quality control water filter plant for bottle filling packing system is our company's self-developed Quality control water filter plant for bottle filling packing system according to European and American equipment, Quality control water filter plant for bottle filling packing system has a high degree of automation, stability, simple operation, high yield, short process time and other characteristics, and effectively improve the various defects in the original tradition. Widely used in all kinds of baby rice noodles, sesame paste, walnut paste products, is a new and efficient . produced foods with unique shape, many flavors and colors, and scientific scientific nutrition, has a reasonable structural design, screw is a special material, has a fast self-cleaning function, high machine stability, easy to learn, accurate parameters Control can ensure that the products produced have the same shape, taste and color.
Jinan Joysun Machinery Co., Ltd. was established in 1993. Jinan Joysun Machinery Co., Ltd. is located in Shandong Province with a registered capital of 2 million RMB and covers an area of 9,800 square meters. Jinan Joysun Machinery Co., Ltd. is a professional food machinery manufacturing company integrating research and development, professional production, direct sales and after-sales services. We took the lead in awarding and passing the quality standards of commercial products in Shandong Province, and successfully passed ISO9001:2008 international quality management system certification, and exported to the European Union's CE safety certification, BV certification, third-party certification. Now we have successfully obtained the trademark.