Product Description
GSL ENERGY 12v 100Ah lifepo4 battery pack
GSL lithium ion battery is new environmentally friendly backup power system light weight 12V 100AH lifepo4 battery pack for hybrid solar wind system on short-time and high-rate discharge scenarios. The environmentally friendly lithium ion battery configured with high-performance BMS, has a wide range of performance and application advantages compared with conventional battery. And the leader chemical technology, BMS technology and system design capabilities will bring excellent performance and reliability, and also provide the best solutions for industrial applications.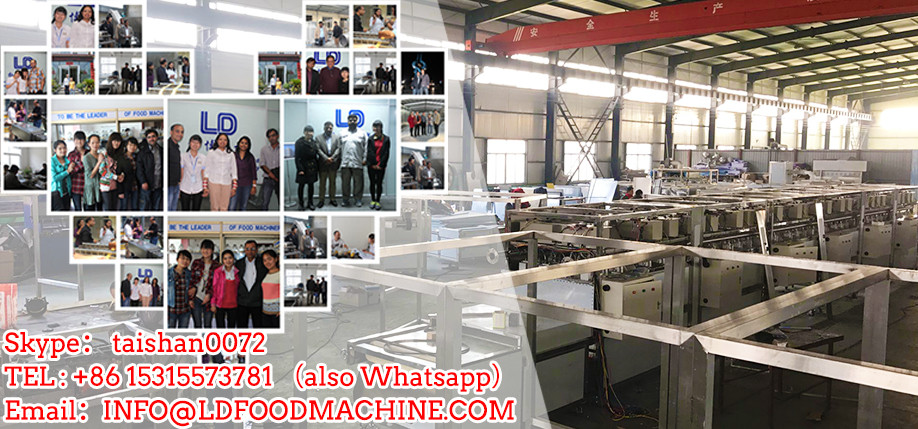 Product Description
Basic Specification of 12V 100Ah Battery Pack

Nominal Capacity @ 0.2C

100Ah

Cell connect way

4S20P

Nominal Voltage

12V

Total Cell Quality

80pcs

Discharge Cut-off Voltage

10V

Cell Type

32650 5ah 3.2v

Charge Cut-off Voltage

14.65V

Dimensions(mm)

323*171*213


Charge Current

50A

Weight (including case)

15.5 kg

Continuous Discharge Current

80A

Charge Temperature Range

0°C~45°C

Peak Discharge (max. 10 sec. duration)

100A

Discharge Temperature Range

-20°C~60°C

Cycle Life (1C/1C 100% DOD)

>3000 cycles

Charge Method

CC/CV
Advantages
It is high integrated with less installation space;
High-performance cathode material of lithium iron phosphate makes it has excellent cell consistency and long cycle life;
The battery has excellent performance in lowtemperature;
Multiple protection functions, battery has high voltage protection with higher reliability;
Modular and quick plug design makes it easy to use and maintenance;

Key Features

It is small size with light weight;
It without heavy metals and environment friendly;
There is no memory effect;
More than 3000 times cycle life;
Maintenance free;
It can afford high-rate discharge of 1C;
Internal BMS with full protection

Safety
Passed the below abuse and safety test-short-circuit, dropping, nail penetration, impact, crush, thermal shock, over-charge,over-discharge: no fire, no explosion with stable chemical structure.

High Energy Density
Cost Performance
--Long-run Cost: LiFePO4 battery could work at 60°c, with long life 5-10 years.
--Smaller Space: 1/3 of the lead acid battery.
--Low Maintenance Cost: maintenance free, centralized monitoring and module installatin also to reduce cost for transportation.
--Safety Cost: stable discharge platform to avoid euipmet exception.
--Save Electricity Power: with same capacity, LiFePO4 battery is more powerful hank lead acid battery, and could support light weight 12V 100AH lifepo4 battery pack for hybrid solar wind system.


Wide Range Temperature Adaptability



Cycle Life Span > 4000 times


Application

Company Information
Founded in 2006, GSL leverages more than 1 million square feet of manufacturing facilities in four production bases of China to mass-produce advanced battery cells and systems to meet increasing global demand.
GSL is a TS-16949 and ISO9001 certified supplier of advanced lithium ion cells and systems designed to help customers quickly and cost-effectively take engineering breakthroughs from conception to commercialization.


Why GSL?
Innovated Technology
From breakthrough lithium chemistry to innovations in battery systems management and complete system design, GSL ENERGY provides game-changing energy storage solutions that deliver a new combination of high power, excellent safety and long life.
Commitment to Operational Excellence

At GSL ENERGY, we are dedicated to operational excellence from design and development to production and delivery. GSL continues to invest in equipment and processes to uphold our commitment to providing customers with cost-effective products and services that meet their performance and reliability requirements. Our vertically integrated, state-of-the-art global manufacturing facilities produce high-quality electrodes, cells and battery systems to meet evolving customer requirements for innovative technologies.
Field Proven
With battery systems operating in vehicles ranging from passenger cars to commercial transit buses around the world, our experienced engineering teams have the expertise to integrate advanced battery systems that deliver premium performance in the field.
Speed of Innovation
GSL ENERGY'engineering team is able to leverage its deep research and development experience and extensive knowledge across customer product platforms to rapidly design and develop new batteries and energy storage solutions that help customers quickly deliver their most innovative products to the marketplace.
Our Services
GSL ENERGY partners with customers to provide complete energy storage solutions that enable the rapid development and delivery of innovative products that meet demand in both existing and emerging markets.
--Professional pack module design on cylindrical and Prismatic design

--Fast Production and Delivery time
GSL will produce 50K pcs cylindrical and prismatic cells inside factory and millions cells in stock in warehouse for all of clients different projects.

FAQ
When an off-the-shelf battery doesn't meet your engineered product's size or energy requirements, you should look at this problem as an opportunity to design a lithium battery solution that perfectly matches your application's needs.
A custom battery is made to your product's exact specifications. Whether you require a certain shape, size or capacity, the right rechargeable lithium-ion battery can be precisely customized. To get started, you need the help of an expert.
Your lithium battery consultant asks you a series of questions and listens carefully to your answers to help you design an effective battery solution. Before your meeting, make sure you are prepared to answer the following questions:
--What is your application?
--How long do you expect your system to run?
--Which battery charging method do you prefer or require?
--If you have used batteries in your system before, what were they?
--How much space does your system have available for battery placement?
--Is your application designed to be used under extreme temperatures?
Additionally, you should know your system's voltage requirements, peak amperage draw, average amperage draw and ideal charging recovery time. As an engineer, you may already have access to this information.
The following three tips are essential as you begin designing your custom battery:
1. Become An Expert On Your Application
Depending on power performance needs, size limitations and the other electronics a system runs off of, battery requirements often vary. Before you're able to design a custom battery, you must be knowledgeable about your product.
Once you partner with a lithium-ion battery consultant, you receive guidance on how to determine your voltage, Amp-Hours (Ah) and other measurements needed for designing a battery solution.
2. Determine Your Required Energy Charge
There are a few measurements that go into properly sizing for a custom battery. When talking about batteries, "sizing" does not just refer to physical size, but also your battery's energy charge. You must take into consideration:
--Amp-Hours
--Voltage
--Depth of discharge
--Cycle life
--Recharge rate
--Daily capacity needed
One of the most common mistakes engineers make when designing a battery solution is neglecting to factor in the Amp-Hours (Ah) usage needed between discharge cycles. It's also common to design a battery that doesn't have enough capacity to efficiently operate your system, especially if you fail to consult an expert.
You may consider designing multiple smaller batteries instead of one large battery to fit your product. This versatile option allows you to change out your batteries more easily due to their smaller size and lighter weight. However, be mindful that too many small batteries may put you at higher risk for bad connections.
3. Create The Right Shape Battery Solution For Your Product
Sometimes, oddly shaped lithium-ion batteries are necessary to power your application most effectively. While finding an off-the-shelf battery may be impossible in this case, a custom-designed battery will be a perfect fit.
However, when designing the shape of custom batteries, many engineers make the mistake of mixing up European sizes (DIN) and U.S. standards (BCI). Unfortunately, this results in a battery that doesn't fit or doesn't work for your product. A lithium-ion battery expert is able to help you avoid this mistake.
With a custom lithium battery, your application benefits from a battery designed specifically for your system's needs and optimal performance. Plus, your customers receive all the performance advantages lithium has to offer.
light weight 12V 100AH lifepo4 battery pack for hybrid solar wind system is our company's self-developed light weight 12V 100AH lifepo4 battery pack for hybrid solar wind system according to European and American equipment, light weight 12V 100AH lifepo4 battery pack for hybrid solar wind system has a high degree of automation, stability, simple operation, high yield, short process time and other characteristics, and effectively improve the various defects in the original tradition. Widely used in all kinds of baby rice noodles, sesame paste, walnut paste products, is a new and efficient . produced foods with unique shape, many flavors and colors, and scientific scientific nutrition, has a reasonable structural design, screw is a special material, has a fast self-cleaning function, high machine stability, easy to learn, accurate parameters Control can ensure that the products produced have the same shape, taste and color.
Jinan Joysun Machinery Co., Ltd. was established in 1993. Jinan Joysun Machinery Co., Ltd. is located in Shandong Province with a registered capital of 2 million RMB and covers an area of 9,800 square meters. Jinan Joysun Machinery Co., Ltd. is a professional food machinery manufacturing company integrating research and development, professional production, direct sales and after-sales services. We took the lead in awarding and passing the quality standards of commercial products in Shandong Province, and successfully passed ISO9001:2008 international quality management system certification, and exported to the European Union's CE safety certification, BV certification, third-party certification. Now we have successfully obtained the trademark.